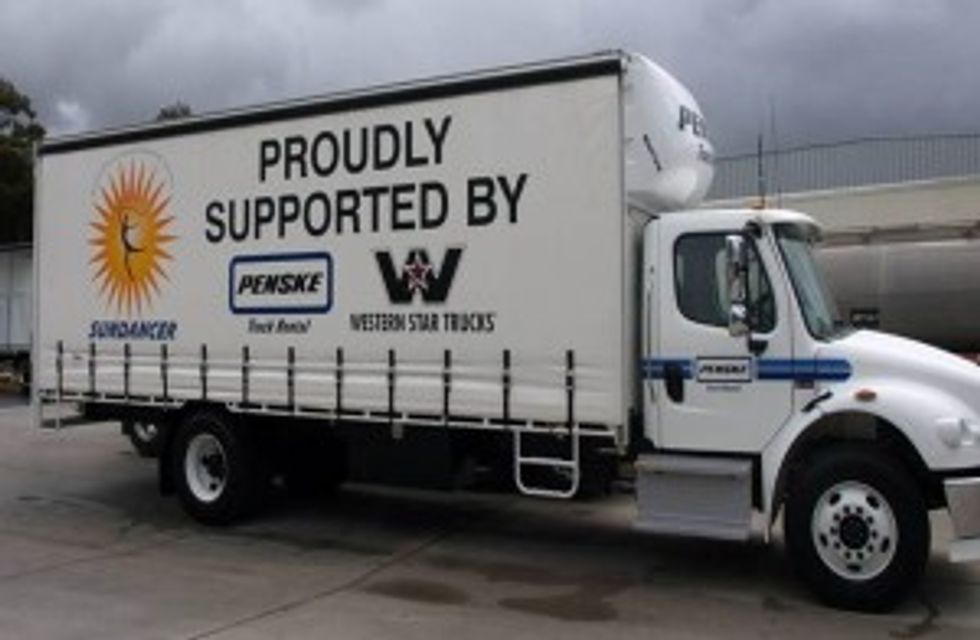 Penske and Western Star Trucks donated use of a truck to transport Sundancer -- a solar car run by a team of U.S. high school students -- for a race in Australia.
Some businesses will go the extra mile to provide good service. Penske Truck Rental Australia recently went an extra 4,300 miles for a team of U.S. high school students participating in a solar-powered vehicle trek across the Outback. But since this is Australia, perhaps it would be better to say Penske went an extra 6,900 kilometres.
Penske and Western Star Trucks donated the use of a Western Star 2800 to a team from Houston School of Science and Technology in Houston, Mississippi, that was participating in the 2015 World Solar Challenge.
Last May, the Houston Solar Race Team was trying to figure out how to transport their Sundancer solar car and gear while in Australia for the October 2015 race. Hassell Franklin, a longtime supporter of the team, suggested reaching out to Penske, since it has operations in Australia. Franklin is CEO of Houston-based furniture manufacturer Franklin Corp., which leases trucks from Penske.
Charles Morgan, Franklin's logistics director, contacted Mike Collier, executive account manager at Penske. Collier connected the group with Adrian Beach, general manager of Penske Truck Rental Australia. Collaborating from opposite sides of the globe, they worked with Western Star Trucks to secure a truck and create customized side curtains featuring the Sundancer team logo. That was a big hit when the students arrived in Sydney.
"They were really excited about it," said Morgan. "They knew they were being welcomed to Australia by good people who work for a good company."
The truck transported Sundancer and the team's gear from Sydney to the race's starting point in Darwin in the Northern Territory. The truck then followed the Sundancer as a support vehicle during its 3,000 km trek to Adelaide in South Australia.
"That Penske truck was kind of the hub for the team and the race program at that point," said Keith Reese, who teaches technology at the Houston school and serves as an advisor to the team. The truck had compartments that helped to carry the team's tools, food and camping gear. Reese said, "We were able to organize within the truck, especially from a logistics and competitiveness standpoint."
The Houston high school team scored a huge success, driving more miles on solar power than any other vehicle in their class!
"It was magical! It was the adventure of a lifetime! If you considered all of the odds and the challenge of it, it's a place we weren't supposed to be," Reese said. "Penske taking pride in making our truck a showpiece – that was part of the magic. It meant so much to us for a company to care about a little high school team."
Helping to escort the Sundancer team across the continent was familiar ground for the team at Penske Truck Rental Australia – both literally and figuratively. Each day, they provide the resources to help customers get where they need to go.
Penske Truck Rental Australia opened its first location in Brisbane in August 2014. Since then, it has added locations in Melbourne and Sydney. The Australia operation has a fleet of more than 50 trucks, including MAN TGS 540, MAN TGS 480, Western Star 4800 FXC, Western Star 4800 FS2, Western Star 5800 SS and Freightliner Coronado 114. It also provides full-service truck leasing.
To fuel its own expansion in Australia, Penske has been focused on supporting the growth of its customers. One of those customers is Americold, a leading cold storage and distribution company. It started renting two MAN prime movers (known as heavy-duty trucks stateside) in December 2014. The company has since increased to almost 20 trucks, with plans for additional trucks under full-service lease.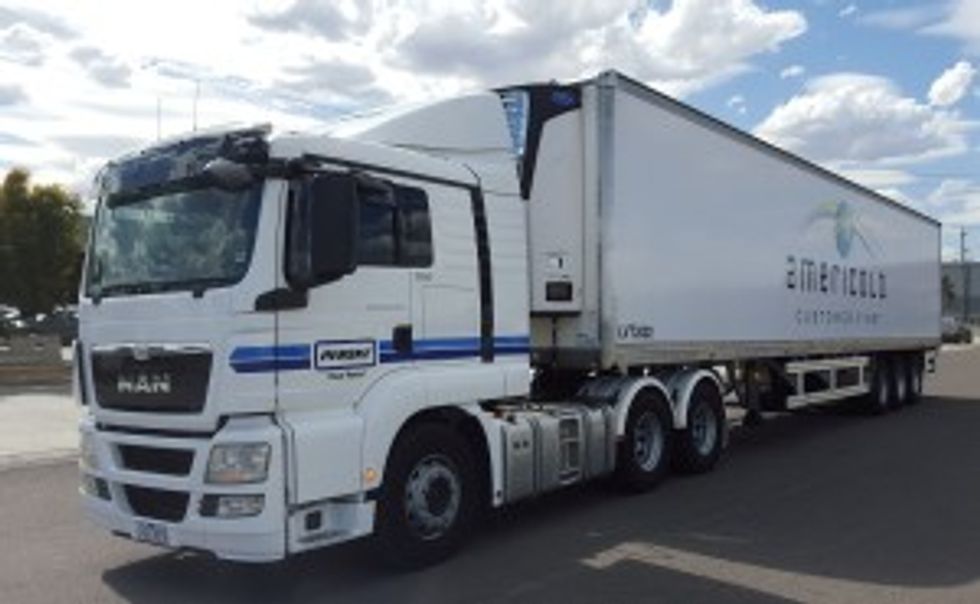 Penske has rented a growing number of trucks to Americold to support its growth in Australia.
The prime movers transport freight from warehouses, processing plants and production centers into a large cold storage facility, and then move materials to grocery stores and other end users.
"We offered the ability to grow their fleet quickly and flexibly, with a willingness to think outside the box and deliver a great customer experience," said Brendan Porter, Penske area rental manager – Australia.
That customer experience includes providing real-time visibility into the trucks' operations through on-board telematics, said Adrian Beach, general manager – Penske Truck Rental Australia.
"Tracking driver performance and fuel economy was important to Americold, and all our rental and lease vehicles are equipped with systems," Beach said. "As their volume grew we gave them on-demand access to the GPS functionality and all the performance data. It became an important part of their daily operations and a real value-add."
"Penske Truck Rental's support during a period of significant growth and change within the Americold Logistics Transport business was critical to the successful implementation of a number of major projects," said Debbie Reich, general manager transport ANZ for Americold. "The MAN product is highly regarded by our drivers through its in-cab features, improved visibility and overall driving experience. We look forward to an ongoing partnership with Penske in Australia."
Penske appreciates the opportunity to support the success of Sundancer and Americold. The company looks to build on its own success in Australia, with new truck options and locations planned for 2016.
By Steve Trapnell