So, you're moving, DIY-style. You've set a date, arranged for a Penske rental truck and gotten all the details squared away. All that's left to do now is load the truck and hit the road.
Make sure you're prepared for your journey, including knowing which routes prohibit truck traffic and feature low clearances under bridges and overpasses.
Here are a few tips from our Penske Truck Rental experts to help you avoid low clearance accidents and safely navigate the roads in your rental truck.
Make note of your truck's height – Rental trucks are bulkier, taller, heavier, and all-around larger than personal vehicles. As such, they require more consideration when you're on the road. Penske rental trucks display their height clearances inside the cab and posted in reverse on the box of the truck, so you and anyone else who will be operating the vehicle can note this information before driving and while in transit. Contact your local Penske representative with any questions about your truck's height.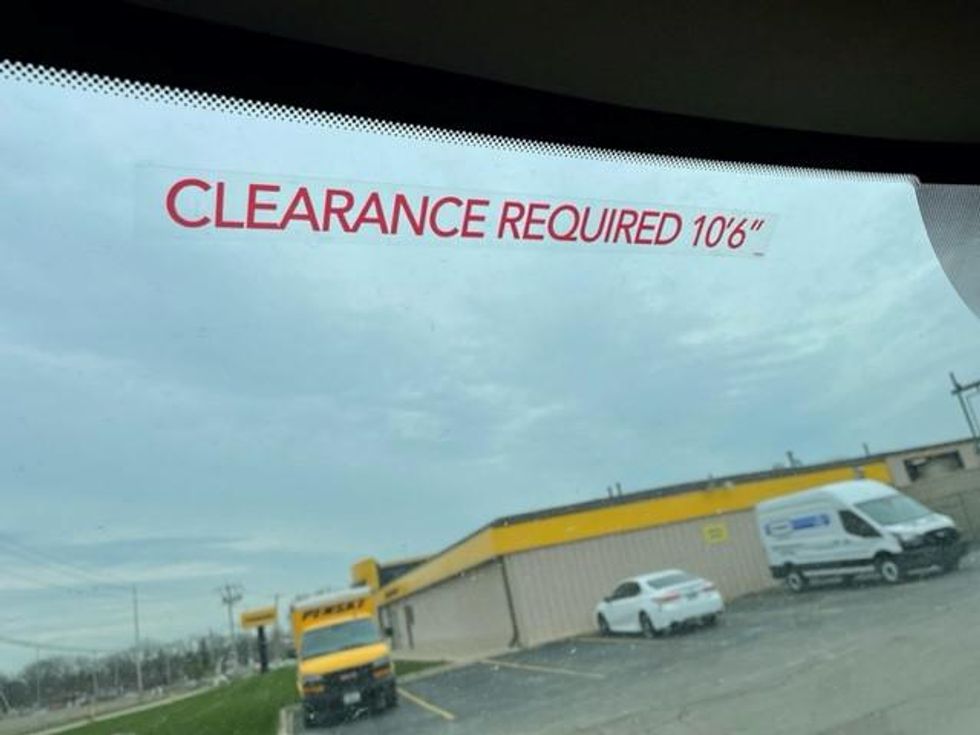 View of clearance posting inside cab, on top of windshield.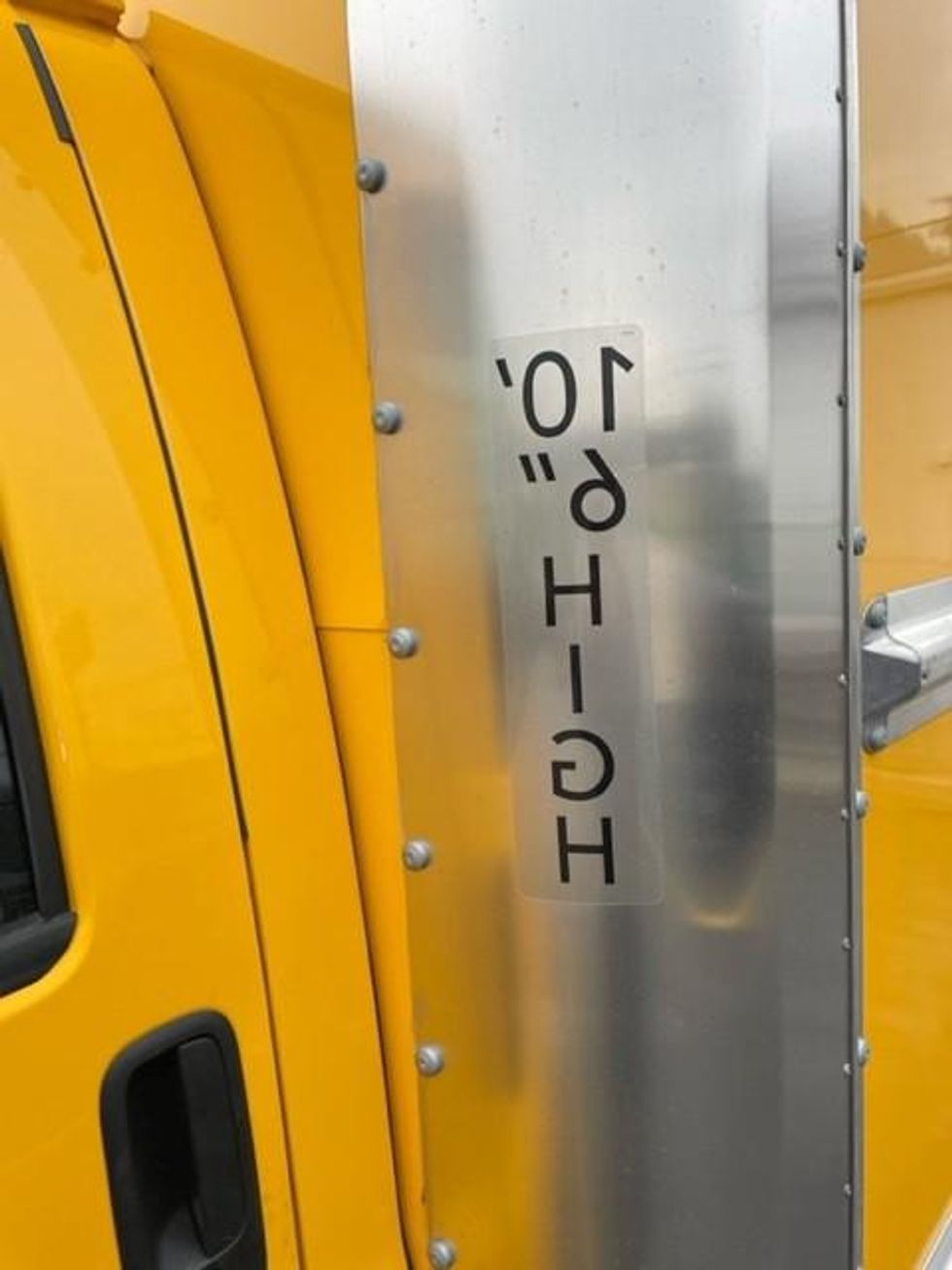 Outside view of clearance, posted in reverse on box of truck.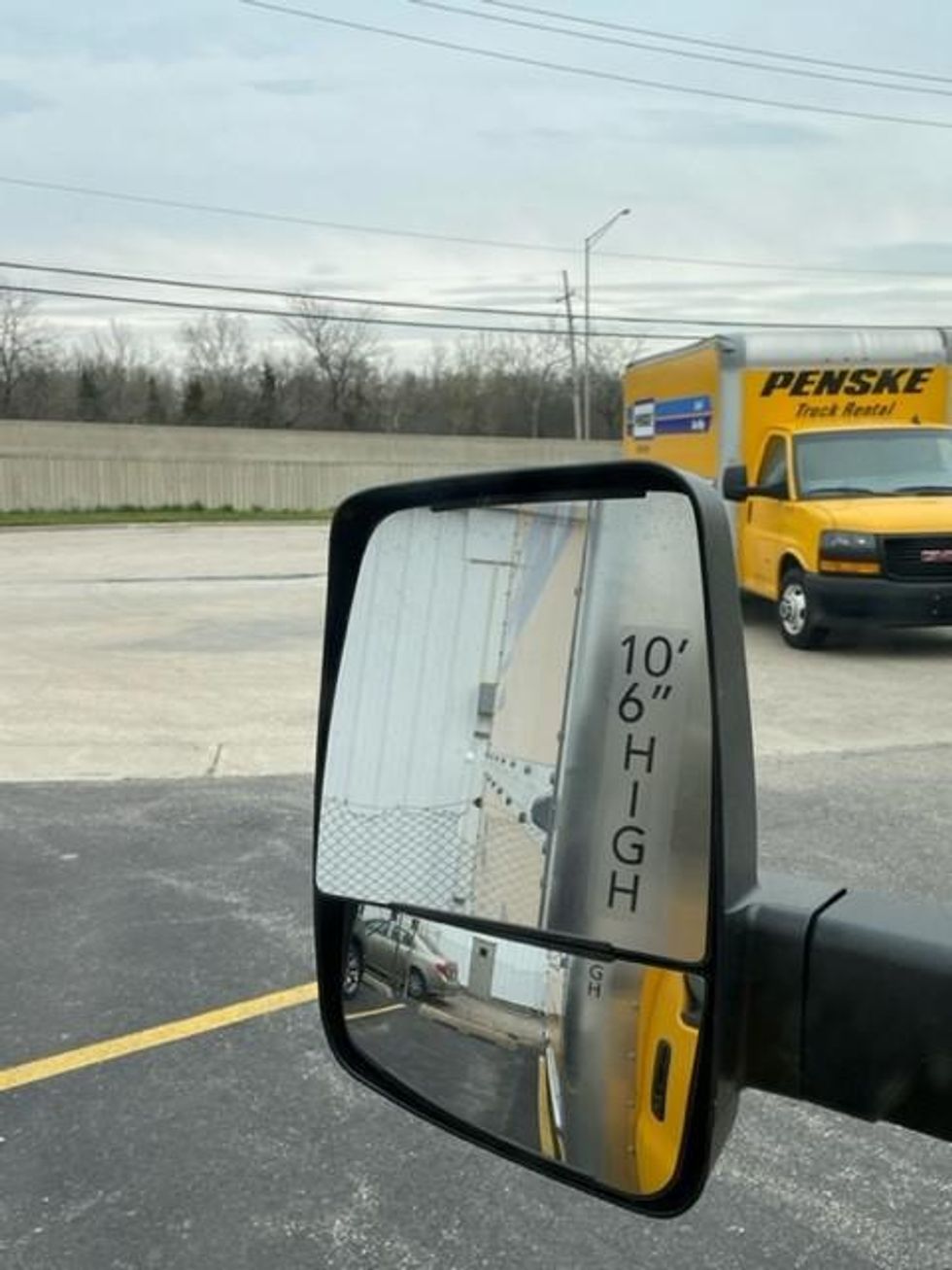 Side mirror view of clearance posted on box of truck.
Map out your route – It's important to map out your route ahead of time. Especially when you're not used to operating a vehicle of this size, you should know what kinds of obstacles you'll come across on your drive. Certain areas have restrictions prohibiting all trucks, or trucks over a certain weight. When traveling through cities, you'll likely find more bridges and tighter spaces which require extra care and attention. Be sure not to rely on GPS systems designed for passenger cars. They do not reflect restrictions for trucks or low clearance warnings.
Stay focused – Being distracted or fatigued can easily cause a driver to miss posted signs. Be sure to take breaks on a long trip to make sure you are fully alert while on the road.
Look out for low-clearance signs – Looks may be deceiving. You should heed the road signs that list the safe clearance height even when you think it looks like you may fit. If you're not sure the truck will clear an overpass or other obstruction, find a safe zone where you can stop and confirm. Also, be mindful along the way of any signs restricting or prohibiting truck traffic.
These tips will put you on track for a safe and worry-free journey.
Even when you're prepared, low-clearance accidents can happen. For consumer renters, we recommend purchasing an optional protection plan to cover accidental damage. Commercial renters must rely on their insurance providers for overhead damage coverage.
By Maranda Miller