Penske Logistics announced that it has appointed Alejandro "Alex" Graniewicz as Managing Director of its Mexico operations. In his new role, Graniewicz is responsible for leading and growing Penske's supply chain business. He will be based in Saltillo, Mexico.
Penske Logistics Warehouse Order Selectors (from left): Todd Hall, Melvin Robertson and Aumoir Garnett.
Eric Hepburn,Penske Logistics vice president of distribution center management, will conduct a solo presentation at the upcoming Warehouse Education and Research Council (WERC) annual conference, taking place in Orlando, Florida, May 3 to May 6.
Food Logistics magazine recently namedPenske Logistics to its 2014 Top 3PL and Cold Storage Providers list. Food Logistics, the only publication dedicated exclusively to global supply chain solutions for the food and beverage industry. The Top 3PL & Cold Storage Providers serves as a resource third-party logistics and cold storage providers whose products and services are critical for companies in the global food and beverage supply chain.
America's 3.2 million professional truck drivers help keep this nation moving – every day, rain or shine – by transporting the goods and services that are important to us.Penske Logistics joins the American Trucking Associations (ATA) to honor these hard-working truck drivers during National Truck Driver Appreciation Week, Sept. 14-20.
Penske Logistics is a recipient of the 2013 SmartWay Excellence Award from the U.S. Environmental Protection Agency. The company was highlighted as an industry leader in freight supply chain performance energy and efficiency.
Penske Logistics has earnedWhirlpool Corporation's Finished Goods Warehousing Provider of the Year Award. Penske earned the award for its excellence in boosting year-over-year productivity, cost savings, safety improvements and other innovations to benefit the leading appliance manufacturer's supply chain network.
After 17 years of serving various manufacturing customers in Mexico with supply chain and logistics solutions,Penske Logistics has established its in-country headquarters office in Saltillo. The company has similar type headquarters offices in the Netherlands, China and Brazil.
Penske Logistics has won the contract to operate and manage Kroger's 600,000 square foot refrigerated food distribution facility located in West Shelbyville, Ind. Penske officially began operating the facility July 21.Penske Logistics has hired the 816 existing workers at the facility including those represented by Teamsters Local 135.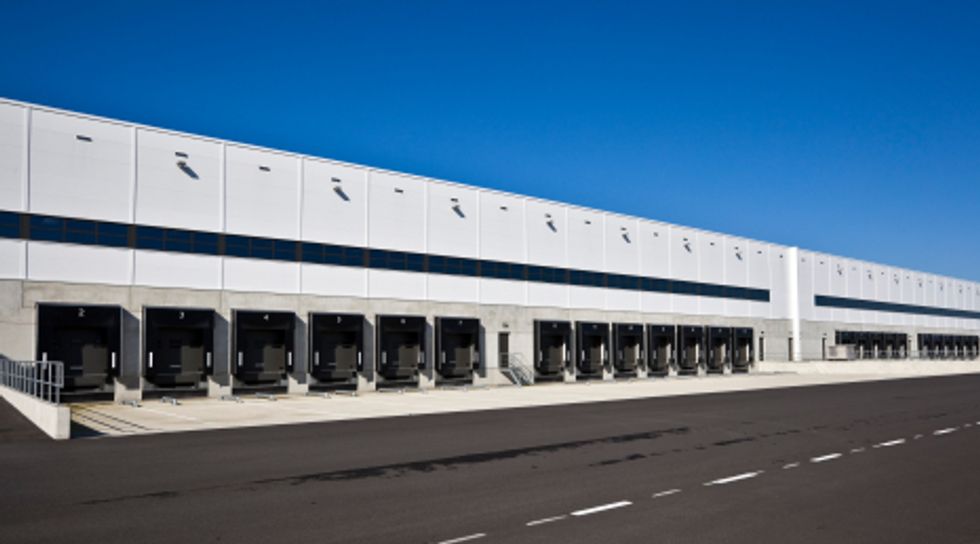 My wife goes for walks all the time for exercise - but these walks rarely generate cost savings initiatives that can reduce our family's household expenses and improve our savings rate.
The good news is with a minimal time investment you will be well on your way to reducing your overall supply chain expenses and improving your warehouse. Plan to spend an hour a day and ask a lot of questions.I advocate that you keep asking why, until you determine the root cause of the problem. Often, it is not the first why that gets you to an answer.
When it comes to shipping costs, many companies focus solely on the weight of the package, but to truly cut costs, they should also look at a package's size and shape. A package's density dictates its ease of handling, how easily it can stack within a trailer and how much room it takes up, which carriers all factor into their overall rates.
Penske Logistics recently announced it was awarded the contract to be the operational manager of theBMW of North America, LLC parts distribution center in Nazareth, Pa.
With cargo theft on the rise, parties all across the supply chain are working together to protect goods by coordinating pick-up times, sharing information and embracing new technology.
Cargo theft continues to increase throughout the U.S. and carriers are responding by training drivers, embracing tracking technology and sharing information to protect valuable loads.
This is the first of a three-part series.
Penske Logistics, a leading supply chain solutions provider to the automotive industry around the globe, has joined the ranks of theAutomotive Logistics Global Conference sponsors. Penske Logistics will make a case study presentation with Ford Motor Company during the conference. The case study will discuss the successful implementation of a program that helped improve productivity and on-time delivery within the automaker's carriers in North America.
Penske Logistics Europe is among the main sponsors of the Automotive Industry Day that is taking place on July 19 in German city of Thüringen.
Increased transportation costs and tightened trucking capacity are generating more opportunities for third-party logistics companies and intermodal freight transportation.
With the supply chain serving as an important forecasting tool to gauge the health of the U.S. economy, the 23rd Annual State of Logistics Report®, introduced by the Council of Supply Chain Management Professionals (CSCMP) and presented by Penske Logistics, will make its debut on June 13 at the National Press Club in Washington, D.C.
Loading posts...