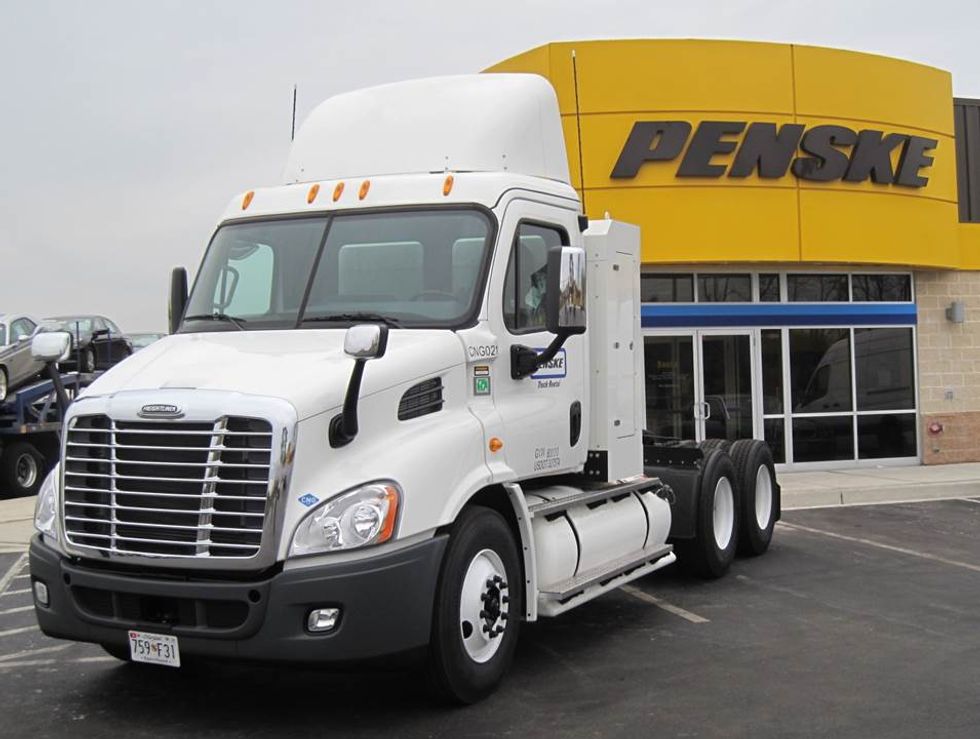 Once again in 2015, Penske Truck Leasing and Penske Logistics will be highly visible at this year's Alternative Clean Transportation (ACT) Expo taking place in Dallas, May 4-May 7, at the Kay Bailey Hutchinson Convention Center. A platinum sponsor, Penske will appear on multiple panels and be an exhibitor.
The company will have a compressed natural gas (CNG) tractor on display in booth 626. On Thursday, May 7, a full-service Penske Truck Leasing facility equipped to service CNG vehicles will be one component of an off-site Expo tour.
Penske Truck Leasing announced today at the Alternative Clean Energy (ACT) Expo that it was awarded grants totaling $525,000 from the Mobile Source Air Pollution Reduction Review Committee (MSRC) in Diamond, Bar, California. The grants will help offset the company's costs to modify its existing locations in Southern California and enable it to provide maintenance services on trucks with engines that run on natural gas.
Penske Truck Leasing and Penske Logistics will serve as both an exhibitor and thought leader at the 2014Alternative Clean Transportation (ACT) Expo in Long Beach, California. Penske is a platinum sponsor for the event that will take place at the Long Beach Convention Center, May 5-8.
Drew Cullen,Penske vice president of fuels and environmental affairs, is among the industry experts appearing on a March 26 (2 p.m. ET/11 a.m. PT) Alternative Clean Transportation (ACT) Expo webinar entitled "Alternative Fuel Vehicle Fleet Leasing." Among the topics of discussion: selecting the proper mix of alternative fuel vehicles, refueling infrastructure and best maintenance practices. Click here to register for the complimentary event which is a part of their 2014 webinar series.
Loading posts...