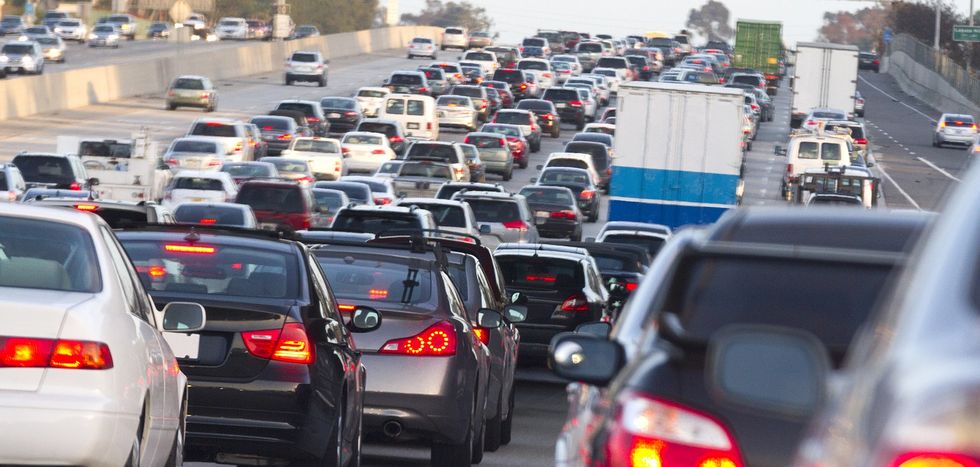 Record Number of Holiday Travelers Expected this Thanksgiving
Planning to travel over the river and through the woods on your cross-country move this Thanksgiving?
---
When you load up your Penske rental truck, make sure to pack a heaping helping of patience.
AAA expects more than 50 million holiday travelers – the highest amount since 2005 – to travel from Wednesday, Nov. 22, to Sunday, Nov. 26, by train, plane and automobile to holiday destinations.
"Thanksgiving kicks off the start of a busy holiday season, and more thankful Americans will travel to spend time with friends and family this year," said Bill Sutherland, AAA senior vice president, travel and publishing.
For consumer renters as well as professional truck drivers, that means sharing already-congested roadways with more motorists than usual.
Key Factors Driving Holiday Travel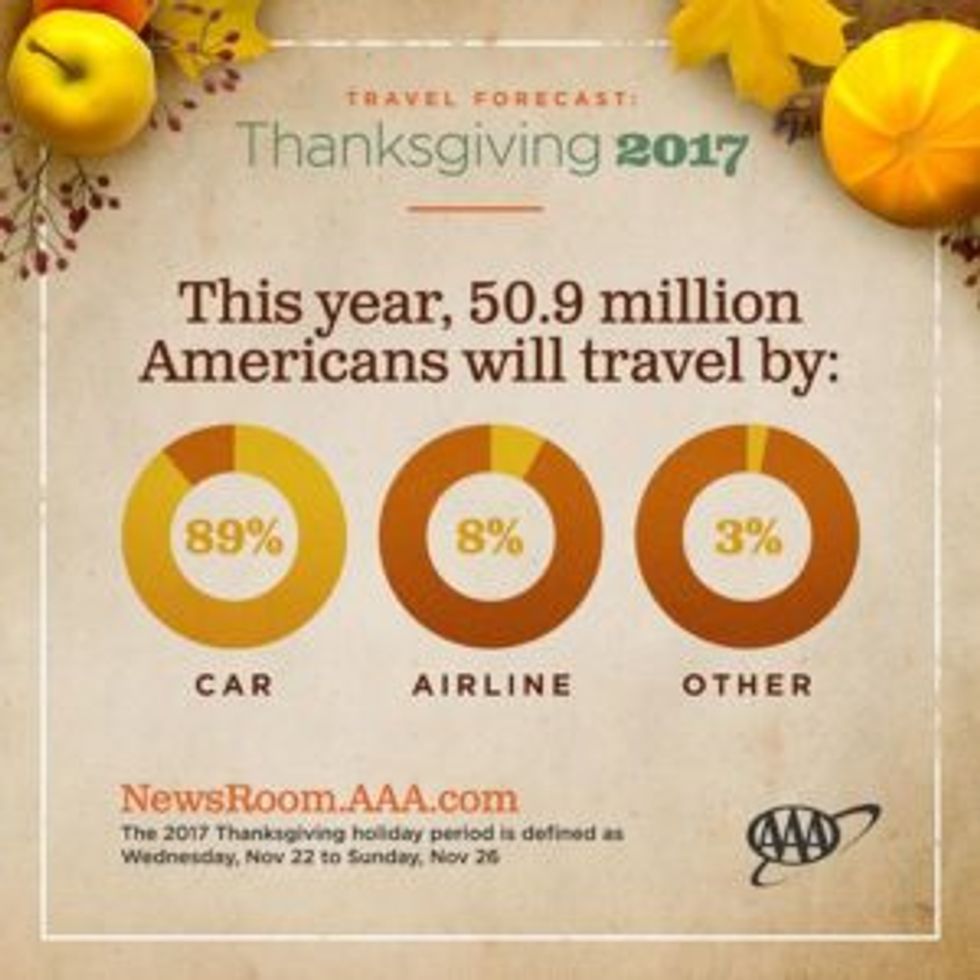 Source: AAA
AAA estimates that 50.9 million Americans will travel 50 miles or more, representing a 3.3 percent increase over last year. Overall, AAA expects 1.6 million more travelers during the Thanksgiving holiday period.
What is driving the increase?
"Right now, we are in a strong economy and labor market, which is generating higher incomes and more disposable incomes," said Jeanette Casselano, AAA spokesperson.
Of those travelers, the majority – 89 percent or 45.5 million – are planning to travel to their holiday destination by roadway. Another eight percent are expected to travel by airplane, with the rest taking another mode of transportation such as trains and buses, according to AAA.
The increase in holiday road trips – 3.2 percent – is despite the rise in the national average for gasoline prices when compared to this time last year. "We had some pretty low prices early on in 2017, and then the hurricane hit and prices have remained unseasonably high for the fall," Casselano said.
Although gas prices during the Thanksgiving travel period are up 40 cents over last year – the highest they have been since 2014 – AAA does not expect the price to deter holiday travelers.
"When it comes to the holidays, people want to spend it with families and friends and looking forward to the time off and seeing what they can afford and how far they can go when taking their cars," Casselano said.
Survival Tips for Holiday Travelers
AAA offered some tips for anyone traveling the roadways this Thanksgiving.
"We want to make sure everyone is safe on road, so definitely pack your patience. We know that from Thanksgiving to the end of the year we see increased travel volumes on the roads, so the number one trip is to pack your patience," Casselano said.
Before you begin traveling to your destination, remember to pack an emergency kit to include a snow shovel, flashlight, ice scraper and jumper cables. "Even consider warm clothes and food just in case you get stuck on the side of the road," she said.
Make sure to get plenty of sleep before hitting the road. "If it is a longer trip, make sure to pull over every two hours or 100 miles to take a little rest and recharge," Casselano said.
The roadways will be filled with more than just cars over the extended holiday travel period with commercial vehicles, vans and buses sharing the road.
The Federal Motor Carrier Safety Administration (FMCSA) has developed the "Our Roads, Our Responsibility" program featuring road sharing tips for passenger and commercial vehicle drivers.
Penske's 24/7 Roadside Assistance will be here throughout the Thanksgiving holiday travel period to provide assistance for consumer renters and our professional truck drivers in the unlikely event your Penske truck experiences mechanical difficulties.
Do you have a favorite holiday travel memory? Share it with us in the comment section below.
Are you planning an end-of-the-year move? Penske Truck Rental offers free unlimited miles on all one-way truck rentals, discounts for AAA members, college students and members of the military as well as packing supplies and 24/7 roadside assistance. Are you ready to make a reservation? Visit the Penske Truck Rental website for more information.
By Bernie Mixon