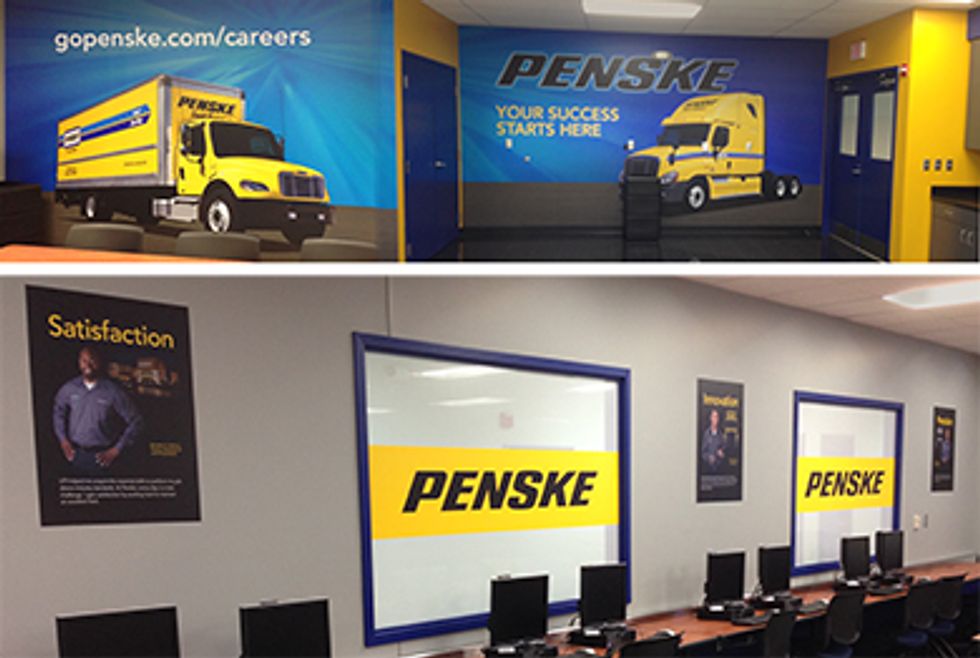 Penske Room Dedicated at Universal Technical Institute Philadelphia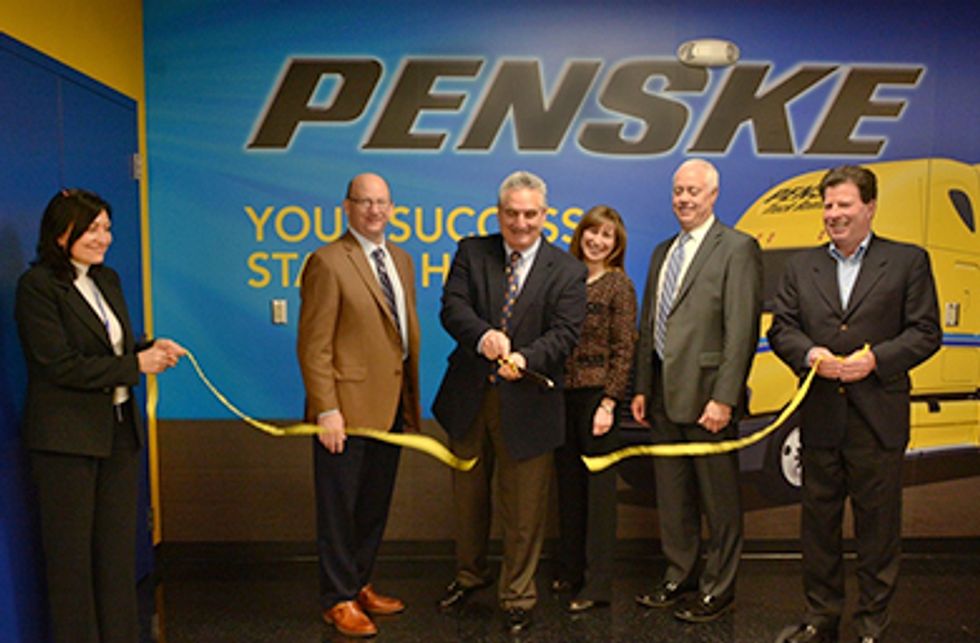 A dedication ceremony took place earlier today at Universal Technical Institute (UTI) Philadelphia in Exton, Pa., to commemorate a 1,900-square-foot multipurpose room that was funded by Penske Truck Leasing. The "Penske Room" will serve as a venue for student and staff activities: presentations, training seminars and student-peer tutoring sessions. It will become an active classroom and lab.
"One of our largest employment needs is skilled truck maintenance technicians and maintenance managers," stated Bill Jacobelli, Penske's senior vice president of maintenance. "We value our relationship with UTI to hire graduates to maintain our 6,600-person North American truck maintenance workforce and field maintenance management."
---
Since 2010, Penske has hired over 50 graduates from UTI's Philadelphia campus alone to work at locations across the country.
Penske Truck Leasing has introduced a diesel excellence scholarship program, where a dozen scholarships are handed out each year to UTI students nationally. A Roger Penske Outstanding Student award program was also established among UTI's 11 campuses.
"On behalf of the entire Exton campus and everyone at UTI, we are incredibly appreciative of Penske's significant investment in our students' education and the positive impact the company has made – and will continue to make -- on students as they pursue careers in the automotive and diesel industry," said Bob Kessler, UTI Philadelphia campus president.
Photo caption from today's ribbon-cutting: From left is UTI campus director of operations Rosangela Dempster and president Bob Kessler; Penske leaders Bill Jacobelli, senior vice president of maintenance, Jen Sockel, senior vice president of administration, Ken Hurley, senior vice president of human resources and Jack Gallagher, senior vice president of the Northeast region.
By "Move Ahead" Staff