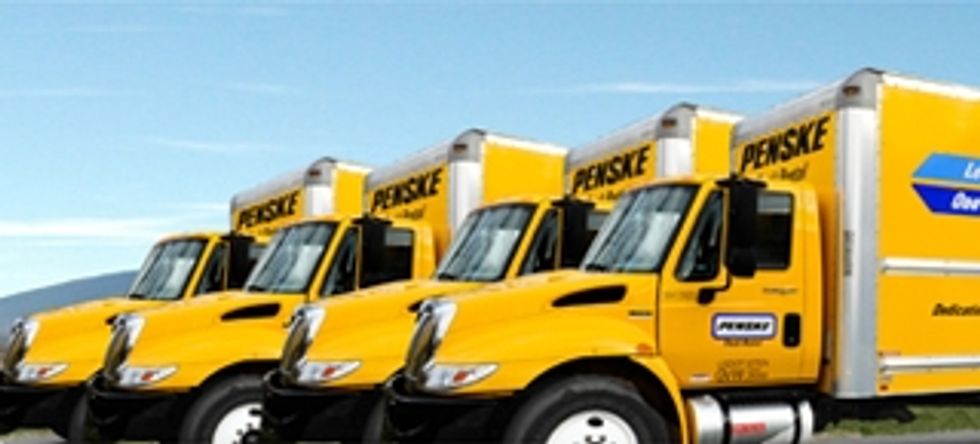 Penske Refreshes and Expands Truck Rental Fleet in Response to Commercial and Consumer Demand
As Penske's Paul Rosa sees it, an increase in truck rentals serves as a bullish barometer for the transportation industry.
---
"The boom in the commercial rental product line is a good indicator that the truck rental industry is recovering," noted Rosa, vice president of supply and planning for Penske Truck Leasing. "We're ramping up our fleet to support the current uptick of the manufacturing segment and the automotive industry – two trades that require high volumes of freight transportation."
Penske is gearing up for its peak season by adding more than 11,000 new consumer and commercial trucks to its rental fleet. Each truck features the new 2011 engine that provides better fuel economy and lower emissions, improving the carbon footprint. To optimize fuel efficiency, new units feature more aerodynamic cabs, low-rolling resistance tires and roof fairings to reduce wind resistance.
In response to market demand, Penske has expanded its commercial rental fleet to 40,000 units. The company is in position to swiftly respond to market needs – its significant buying power provides Penske customers with vehicles a few steps ahead of the competition.
The new 2011 consumer rental trucks will enter the market just in time for Penske's busy moving season, from Memorial Day through Labor Day, bringing the total consumer rental fleet to 13,000 units.
"Our goal is the keep the fleet fresh to give customers the best moving experience," said Don Mikes, vice president of rental. "New trucks help ensure that our customers are renting the safest and most fuel-efficient units. Having a newer fleet also helps keep maintenance costs down. "
The growing demand for rental trucks signifies other good news for Penske. "It's a wonderful precursor to the long-term leasing side of our business," Rosa said. "Over the last six months, customers' propensity to lease has been on the rise."
By Kandace Wertz