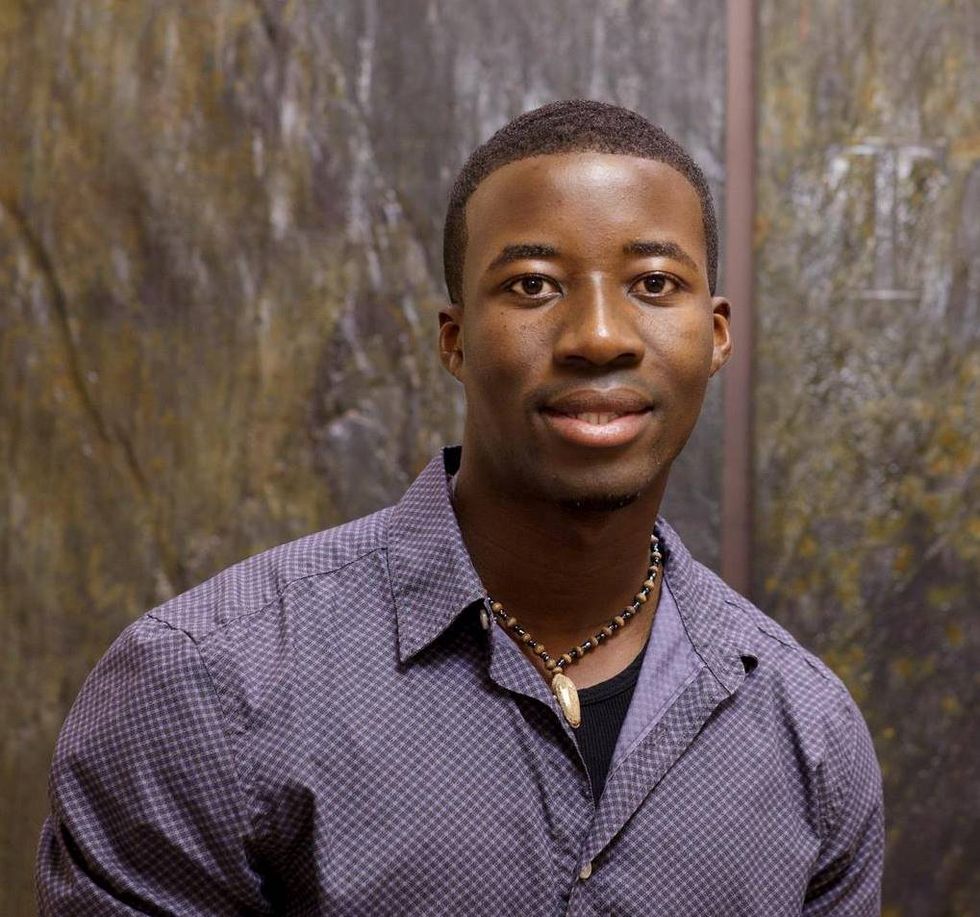 Penske Management Trainee Overcomes Adversity to Find Success
Newly hired Penske associate Junior Bernard had a more difficult childhood than most others. Growing up in Haiti, he lived without running water or electricity, and faced the threat of starvation daily. When a devastating earthquake hit his nation in 2010, hundreds of thousands of people lost their lives. Bernard knew he needed a new start.
---
In the aftermath, Bernard sat down and wrote a letter to his friends describing all his hardships and how he was determined to overcome them. The letter was shared among his friends through social media and eventually found its way into the hands of staff at Alvernia University in Reading, Pa., who eventually awarded him a scholarship.
Now, nearly five years later, Bernard is a recent Alvernia graduate who will begin his career at Penske as a Sales and Operations Management Trainee in early 2015.
It's still hard for the 24-year-old to grasp how much life has changed in such a short time. With little more than hard work and determination, he earned his bachelor's degree in communications, becoming the first person in his family to graduate from college.
"It's difficult to believe how far I have come," said Bernard. "I can't even think of just one thing that excites me because everything excites me and everything is an opportunity now."
Fluent in four languages, Bernard feels that his new role at Penske will allow him to use his story to inspire people on a daily basis.
"I know that changes in life can be difficult," Bernard said. "But if we pay attention to the details, we can make the most of any situation."
Despite all that he has been through, Bernard inspires those around him with his actions just as much as his words. It is his drive and passion that initially put him on Penske's radar.
In fact, Penske's Executive Vice President of Operations Art Vallely knew that Bernard was special from the moment they first met.
"Junior is a very impressive young man," said Vallely. "He has all the qualities we at Penske look for when hiring for our management training program, and he'll be a great addition to the Penske team."
In the future, Bernard plans to return to Haiti to inspire people to make positive changes in their lives. He takes a great deal of pride in knowing that if he can do it, so can others like him. In the meantime, Junior is excited to begin his new career with Penske.
"This is a great new part in my life," said Bernard. "I'm just so happy now. It's amazing."
Penske is hiring qualified candidates like Bernard to join the Sales and Operations Management Training Program. Visit GoPenske.com/careers to apply today.
By Tony Kozuch