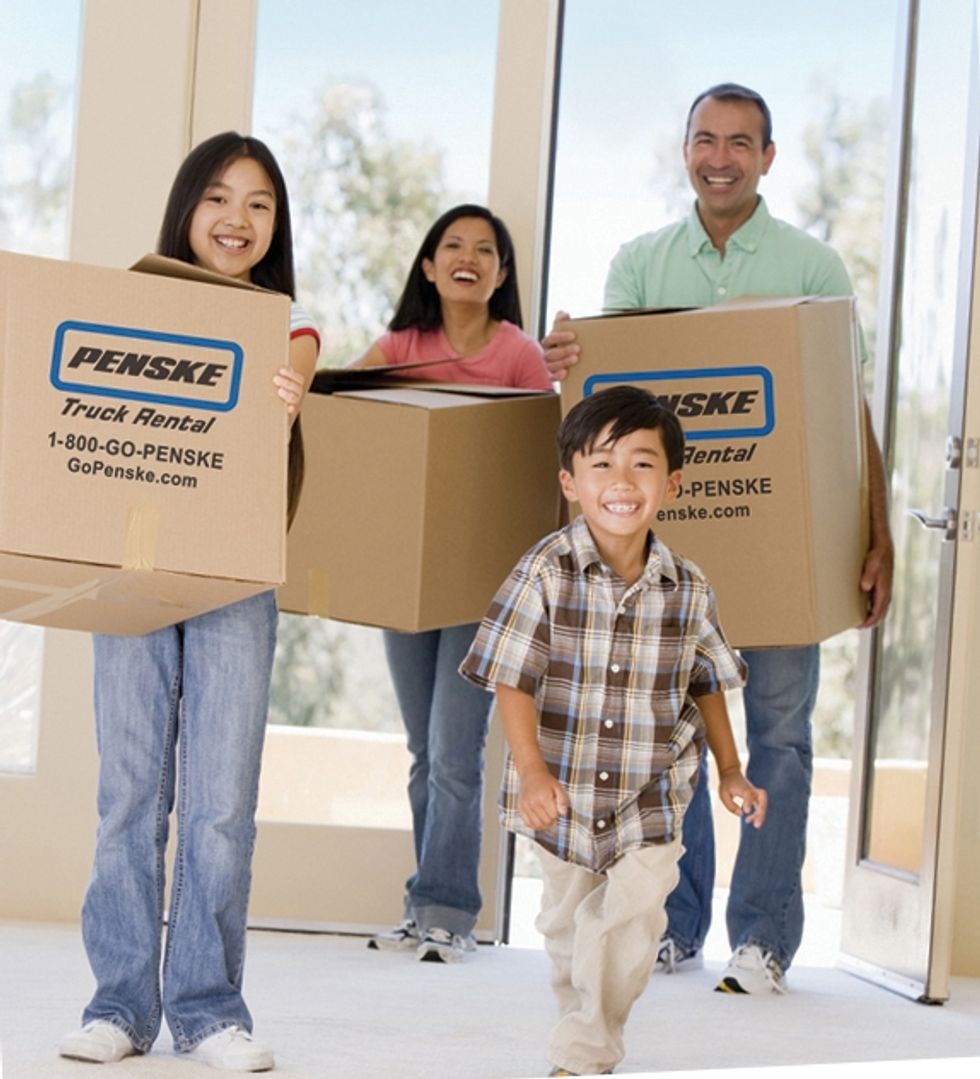 Tips for Moving with Kids
As a parent, you're excited to move your family to a new town to experience new opportunities, but your children may have mixed emotions.
---
Moving can be challenging for everyone, especially youngsters, as explained by author and award-winning clinical psychologist Erin M. Floyd, Ph.D., who specializes in child, adolescent, pediatric and family psychology in the Atlanta area.
"Moving clearly can be very emotionally stressful," Dr. Floyd said. "Parents are uprooting themselves and their children from a life they knew and to which they had become accustomed, a routine with which they were familiar, and a support system that filled in the gaps of their needs. They are now facing one of man's biggest fears: the unknown."
Your kids aren't alone. They are among the 13 million other children who move every year with their families, according to the U.S. Census Bureau. Here are some tips from Penske Truck Rental and their experts to help you and your family ease the transition process.
Communicate with your kids. Regardless of why you're moving, your kids may feel angry, sad, anxious or happy. Promote the move as an exciting adventure for the whole family and emphasize all the positive aspects of the relocation. If possible, take your children to see the new home before the move, or show them pictures of the house, neighborhood and local places of interest. Be sure to encourage your children to talk about their concerns.
Get organized. Kids accumulate dozens of toys each year. Moving provides a great opportunity to throw away broken toys and games with missing pieces. Donate clothing and toys that your children have outgrown, or enlist the help of your older children to organize a garage sale to sell these items.
Say Goodbye. Like adults, children will be sad to say goodbye to loved ones. Older children can stay in touch via social networks, texts and emails, but your younger children need your help to communicate with their friends. Exchange contact information with their friends' parents. Give your younger children a blank journal for their friends to sign farewell messages. Take pictures of your children with important friends and family and place them in special frames.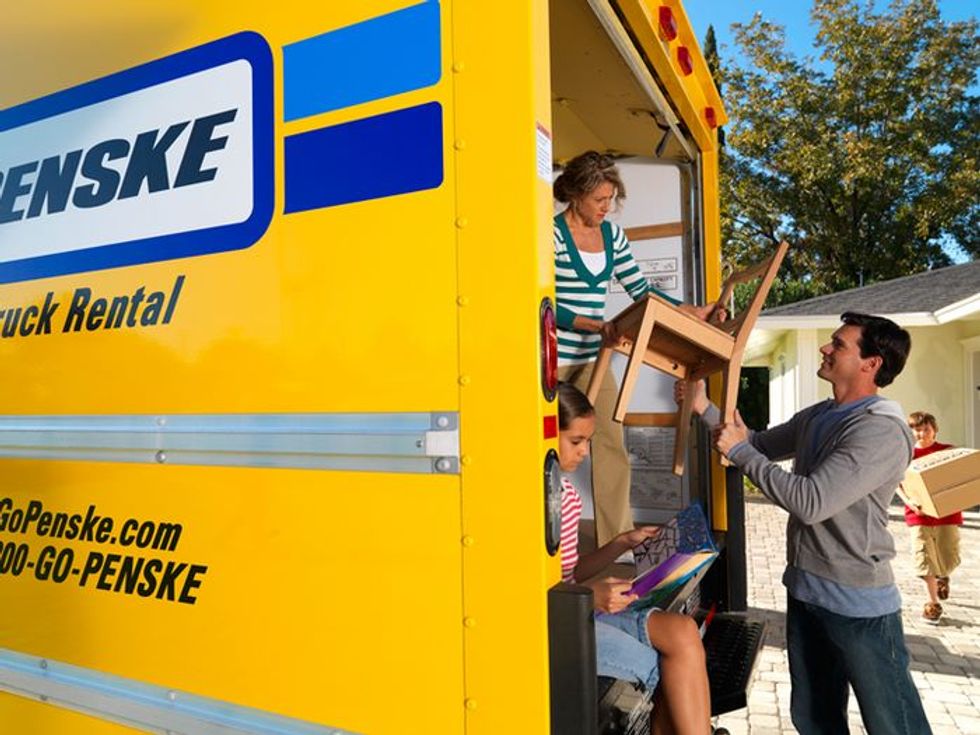 Pack a Special Box. Children might become stressed when they see all their belongings packed into random boxes. Ask each child to pack a special box with some of their favorite items – such as stuffed animals, books, electronic devices, photos, etc. – and label it with their name and "First Day." Movers can load these boxes last into the Penske truck and then unload them first to ensure your children feel comfortable on their first day and night in their new rooms. Be sure to tell your children to pack some essentials, too, such as pajamas, an outfit and toiletries. Younger children may enjoy decorating their special boxes with markers and stickers.
Prepare a Goodie Bag. Families who are moving longer distances should encourage each child to prepare a goodie bag filled with books, small toys, electronic devices and snacks – anything to prevent the monotonous "are we there yet?" echoes.
Delegate Moving Tasks. Create family teamwork by recruiting your older children to help load lighter boxes into the Penske truck, or assign them to other useful tasks, such as cleaning. Arrange for child care for the little ones, so the adults can stay on task. Younger children may enjoy having their pictures taken in the big, yellow Penske truck before heading to their sitter.
Get Settled In. Soon after moving into your new home, explore your new community with your family. Accompany your children to their new school and enroll them in extracurricular activities to make new friends. Most importantly, make sure your children are adjusting to their new home.
Penske Truck Rental offers additional tips, supplies and services to help ensure you and your family have a safe, pleasant moving experience.
By Kandace Wertz