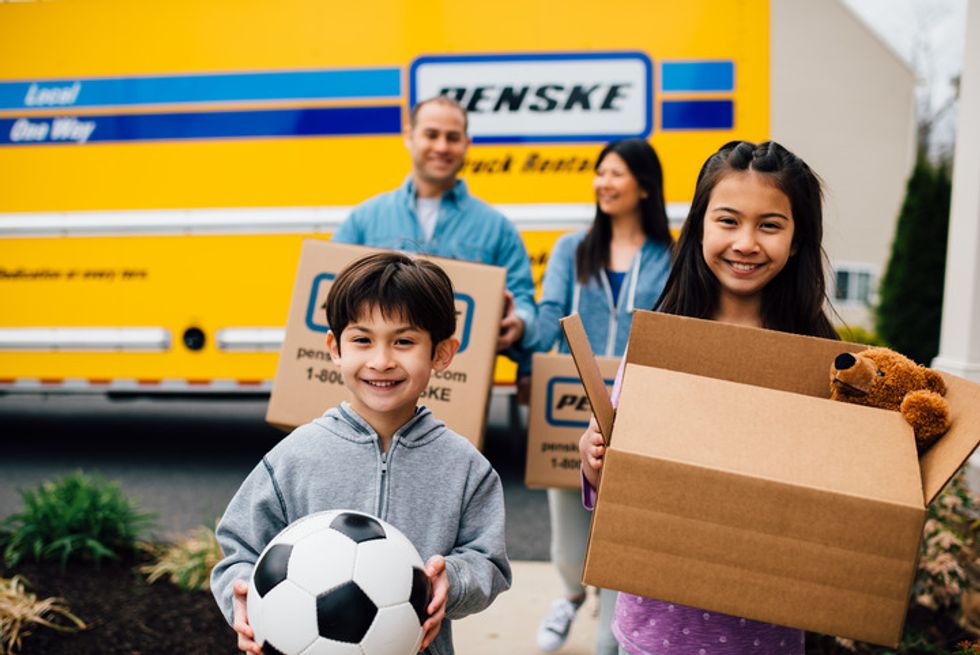 Safety & Security Tips for Your Summer Move
Along with driving directions and snacks for the road, Penske consumer truck renters should also pack a few safety tips for the journey.
---
Experienced drivers, used to the nimbleness of personal motor vehicles, will find that operating a commercial vehicle requires a little more preparation and a keener focus on safety.
With the busy summer rental season now in full swing, Penske Truck Rental is offering tips to keep consumer renters safe – from truck pickup to return and points in between.
After selecting the right size truck and packing up for your journey, Chuck Pagesy, director of safety, Penske Truck Rental, says drivers will notice some differences with operating commercial trucks almost immediately.
"A 26-ft. truck or other commercial motor vehicle will not handle the same way as a car, so drivers should watch the ramp and exit speeds and obey posted speed limits," Pagesy said. "They should be under posted speed limits for exit and entrance ramps."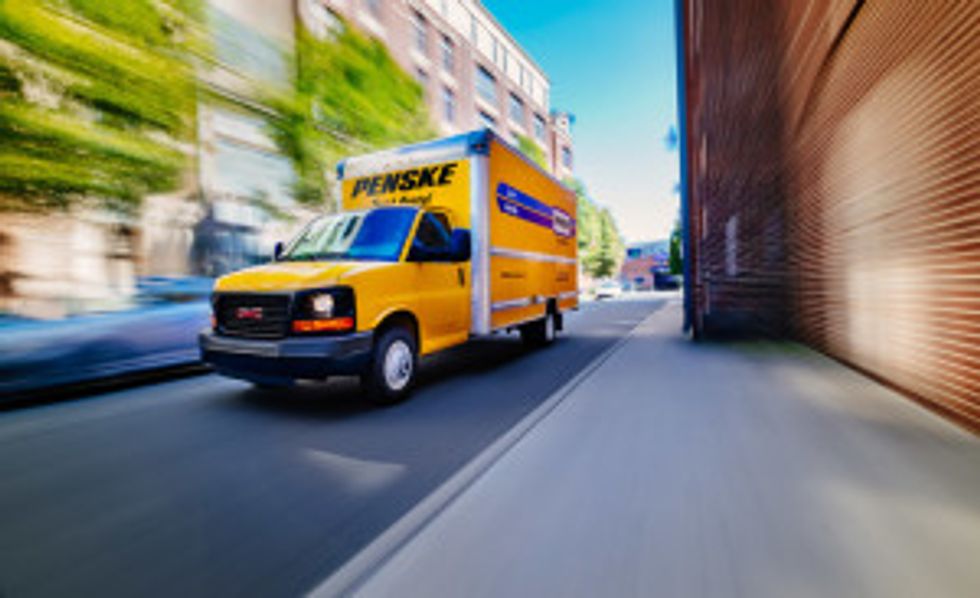 Some Considerations at Pickup
First-time, infrequent and even experienced renters will notice that a commercial truck is much heavier than a car and requires some adjustments when driving.
"These trucks will not stop on a dime like a new or late-model car, so you need to give yourself plenty of following distance and plenty of braking distance," Pagesy said. "It also takes time to pass other vehicles, so drivers need to make sure they have adequate time and space to pass these vehicles on multilane highways."
The length of the vehicles will require more room for routine driving maneuvers. If the trucks are pulling a trailer or tow -dolly, even more allowances for space need to be made.
"When you pull out and merge into traffic, give you plenty of time and space, because the acceleration is not like a typical automobile," Pagesy said.
Drivers should also pay close attention to the weather conditions: high winds, heavy rain storms or flooding.
Overhead Obstacles Require Special Attention
Since trucks are taller than cars, drivers should pay special attention to overhead clearances. In many cases, trucks will not fit in close quarters, such as bank or fast-food drive-thru lanes or under some bridges.
"There are a lot of railroad bridges in older metropolitan areas like Chicago, Philadelphia and Boston. These bridges will not be 12 or 13 feet tall; they may be 11.6 feet tall or less, so drivers need to be aware of overhead obstacles including bridges with curved arches," Pagesy said.
These are considerations that do not normally apply when driving a car, truck or van.
"We see significant damages related to trucks hitting bridges and from large tree branches sticking out into the roadway or shoulder ," Pagesy said.
Ask your rental representative at the time of booking about Penske Truck Rental's insurance coverage options for personal moves – to protect yourself in the event of a mishap.
Special Considerations When Stopping for a Meal or Overnight
Parking can be another challenge for a commercial truck.
"When out on the road, drivers have to make sure, if they stop for lunch or stop at a motel, they give themselves adequate room to legally park the truck, so that they are not a road hazard," Pagesy said.
Drivers should also be mindful not to park where the truck could block an entrance or where cars could park around them and potentially block in the truck.
Stopping on the side of the road or on narrow roads can be hazardous for the truck as well as for the occupants.
"They have to be careful when they exit the vehicle, because it will put them into a traffic lane," Pagesy said. "Drivers should make sure they look both ways before they climb out of the truck."
When making reservations for an overnight stay at a motel or hotel, ask if the location has truck parking available. Make sure you choose a parking location that is well-lit, has plenty of room and is in an area with plenty of activity to guard against theft.
"You should also make sure to put a good quality padlock on the rear or side door when locking the cargo box," Pagesy said.
Also be careful about what you share on social media, especially when transporting college students to and from school. "There is always a concern if you post something while on your trip, people will know your house is unattended," Pagesy said.
Returning the Truck at the End of a Trip
At the end of the journey and before returning the truck to a Penske location, renters should take a few moments to make sure that all personal items have been removed from the cab and that the cargo box is broom-swept.
Renters should also review turn-in procedures with a rental counter associate.
By following these tips and others found on the Penske Truck Rental website, your move should be a safe and happy one.
Are you planning a summer move? Penske Truck Rental offers free unlimited miles on all one-way truck rentals, discounts for AAA members, college students and members of the military as well as packing supplies and 24/7 roadside assistance. Are you ready to make a reservation? Visit the Penske Truck Rental website for more information.
By Bernie Mixon