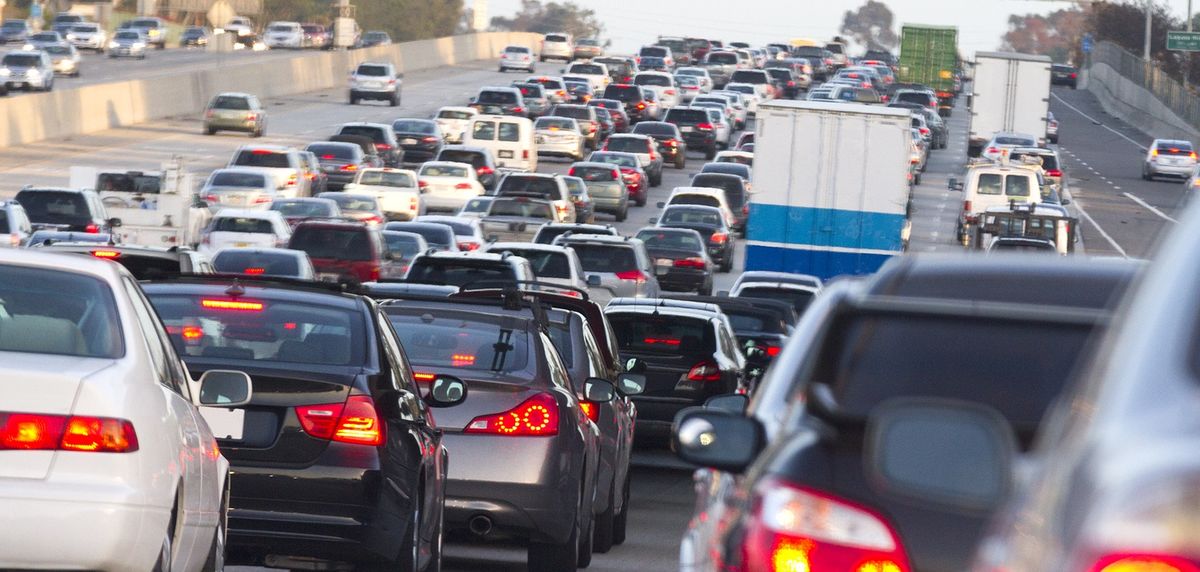 Record Number of Holiday Travelers Expected this Thanksgiving
Are you planning a do-it-yourself move over the Thanksgiving holiday? Penske Truck Rental is encouraging consumers to pack a heaping helping of patience.
---
Travel experts expect more Americans to head to holiday destinations this year, an increase that is sure to produce delays and test the patience of drivers.
AAA expects more than 54 million holiday travelers – the highest amount since 2005 – to travel from Wednesday to Sunday by train, plane and automobile to holiday destinations. More than 48.5 million of them will drive, which is a nearly five percent increase over last year.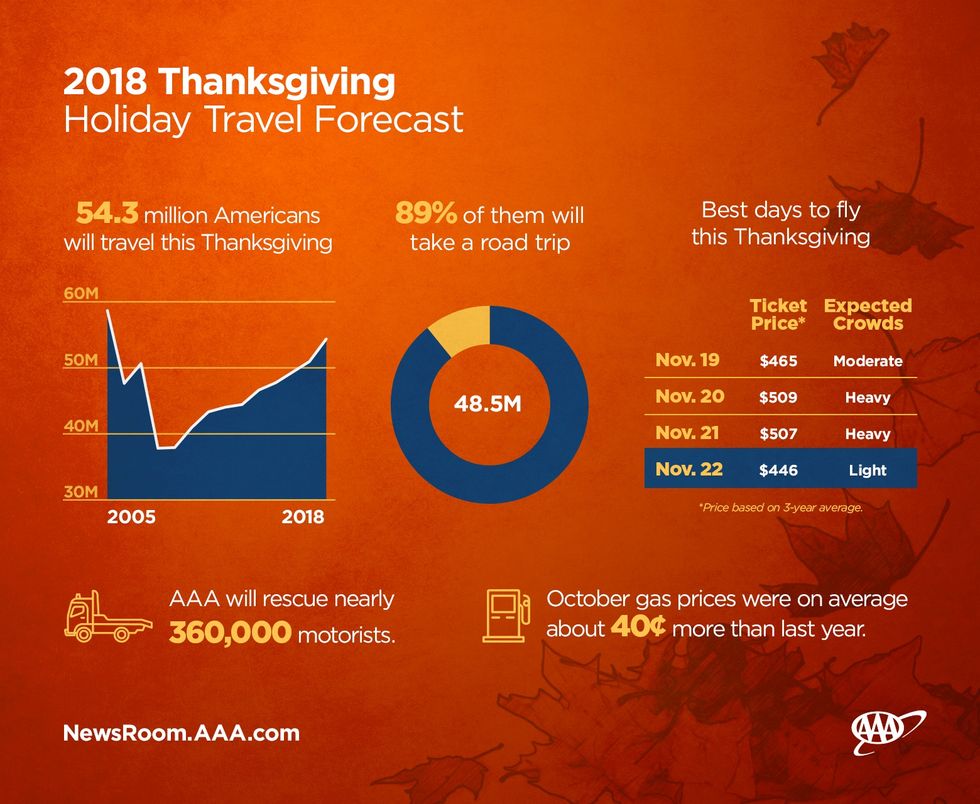 Source: AAA
For consumer renters, as well as professional truck drivers, that means sharing already-congested roadways with more motorists than usual.
"A strong economy and labor market are generating higher wages, more disposable income and rising levels of household wealth, enabling more confident consumers to spend on travel this holiday season," said Julie Hall, AAA spokesperson.
To help holiday movers, Penske's moving experts offered these tips:
Pace your Packing: The holidays sometimes come with stress. By packing and loading one room at a time, and taking small breaks between rooms, the more successful and enjoyable the prep will be.
Protection Plans: Take advantage of Penske's many coverage options for personal moves.
Accessories: Having a hand truck and/or furniture pads to help ease the pressure of moving items.
Hall also provided some tips of her own.
"Pack your patience. Also, get plenty of rest before setting out on a road trip, and schedule breaks every two hours or 100 miles to remain alert and avoid driving drowsy," she said.
The roadways will be filled with more than just cars over the extended holiday travel period, with commercial vehicles, vans and buses sharing the road.
The Federal Motor Carrier Safety Administration (FMCSA) has developed the "Our Roads, Our Responsibility" program featuring road sharing tips for passenger and commercial vehicle drivers.
Penske's 24/7 Roadside Assistance will be here throughout the Thanksgiving holiday travel period to provide assistance for consumer renters and our professional truck drivers in the unlikely event your Penske truck experiences mechanical difficulties.
Are you planning an end-of-the-year move? Penske Truck Rental offers free unlimited miles on all one-way truck rentals, discounts for AAA members, college students and members of the military as well as packing supplies and 24/7 roadside assistance. Are you ready to make a reservation? Visit the Penske Truck Rental website for more information.
By Bernie Mixon