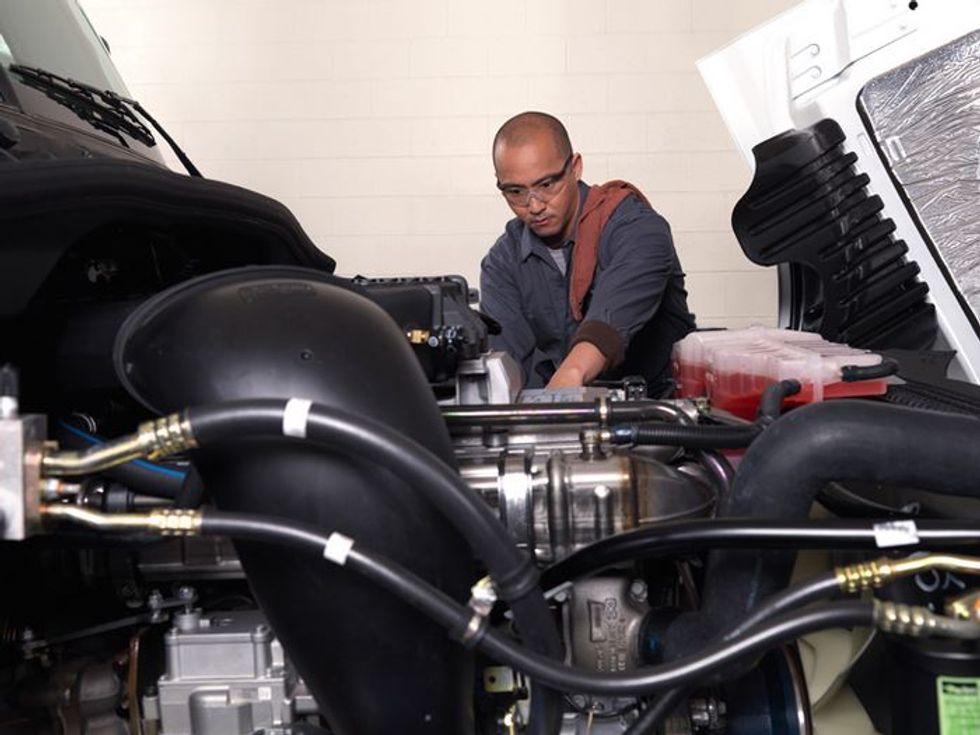 Find a Rewarding Diesel Technician Career at Penske
Penske is hiring qualified diesel technicians to join its team. Penske will participate in summer career fairs nationwide at the following organizations and schools: SkillsUSA, Universal Technical Institute (UTI) and WyoTech.
---
Penske's maintenance and recruiting teams will be available to speak to students and alumni to fill not only diesel technician positions, but also fueler/washer/vehicle detailer and fleet maintenance leadership positions on these dates:
•June 24-26: SkillsUSA TECHSPO, Kansas City, Missouri
• June 24: UTI – Rancho Cucamonga, Rancho Cucamonga, California
• July 16-17: UTI – Houston, Houston
• July 31: UTI – Exton, Exton, Pennsylvania
• Aug. 21: Wyotech Blairsville, Blairsville, Pennsylvania
Please check with your school's Career Center for exact times and locations.
For more information about Penske's open positions, visit the Penske careers page. Penske offers competitive wages and a wide range of benefits. Penske is an Equal Opportunity Employer.
By Kandace Wertz