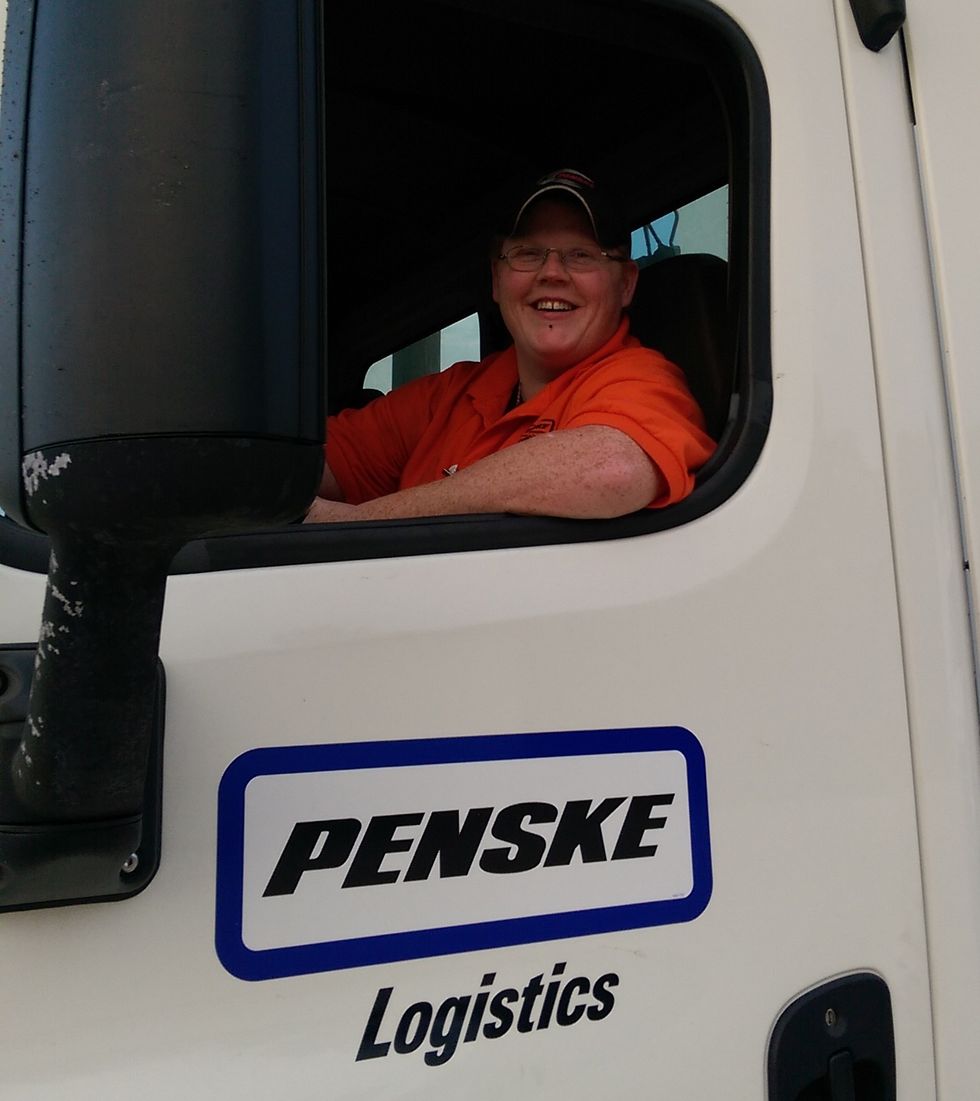 Women Chart Growing Driver Demographic
Linda Carroll, Penske Logistics truck driver.
---
Linda Carroll was working three jobs to help support herself and her young son when she decided to become a truck driver.
Now 25 years later, Carroll – a driver for Penske Logistics – is among a growing number of women who are changing the long-held male-dominated truck driver landscape. Once struggling for acceptance from their male counterparts, observers and drivers alike say the tide is turning.
As the transportation industry struggles to find ways to attract drivers, companies like Penske are turning to experienced women drivers to fill driver seats.
"Women drivers are every bit as capable as their male counterparts in delivering goods and services safely and efficiently to our customers," said Steve Pitt, director of driver recruiting and retention, Penske Logistics.
"They are an untapped resource that provides tremendous opportunity, and we must continually identify ways to attract and retain women drivers in the transportation industry if we are going to be successful in growing the business," he said.
Women drivers accounted for 5.8 percent of the 3.4 million drivers in 2014, according to the American Trucking Associations, citing U.S. Census data. The first known female commercial driver was Lilly Drennan, who received her commercial driver's license in 1929.
It was a struggle for the first generation women drivers whose battle to learn a very physical occupation was only matched by the negative attitudes of men who railed against women in a man's world.
"It was a hard job for men and women, but women were viewed as incapable of the task," said Ellen Voie, president and CEO, Women in Trucking Inc. "Just about every female driver out there has been told that they should be home 'barefoot and pregnant' by some unenlightened male driver."
Twenty years ago there were no separate showers for women, Voie said. The vehicles were more physically demanding to drive before the addition of power steering, air-ride seats and automatic transmissions.
Like many women driver pioneers, Carroll was determined to prove to her male counterparts that she was more than qualified to work as a driver.
"In those days, women were very competitive and challenged to keep up with the 'Big Boys.' You were expected to have a respectable identity to receive respect. Sometimes, I would be the last in line, given bad directions, and have the dirtiest job in the worst weather conditions," Carroll said.
"I worked days, hours extra, when the other drivers would not work," she continued. "I stayed persistent to my goals, and sometimes it paid off. Other drivers learned that I was not going to be the last in line anymore."
As more women have entered the field, the battles waged by veteran women drivers have paved a smoother path for the current generation of women drivers.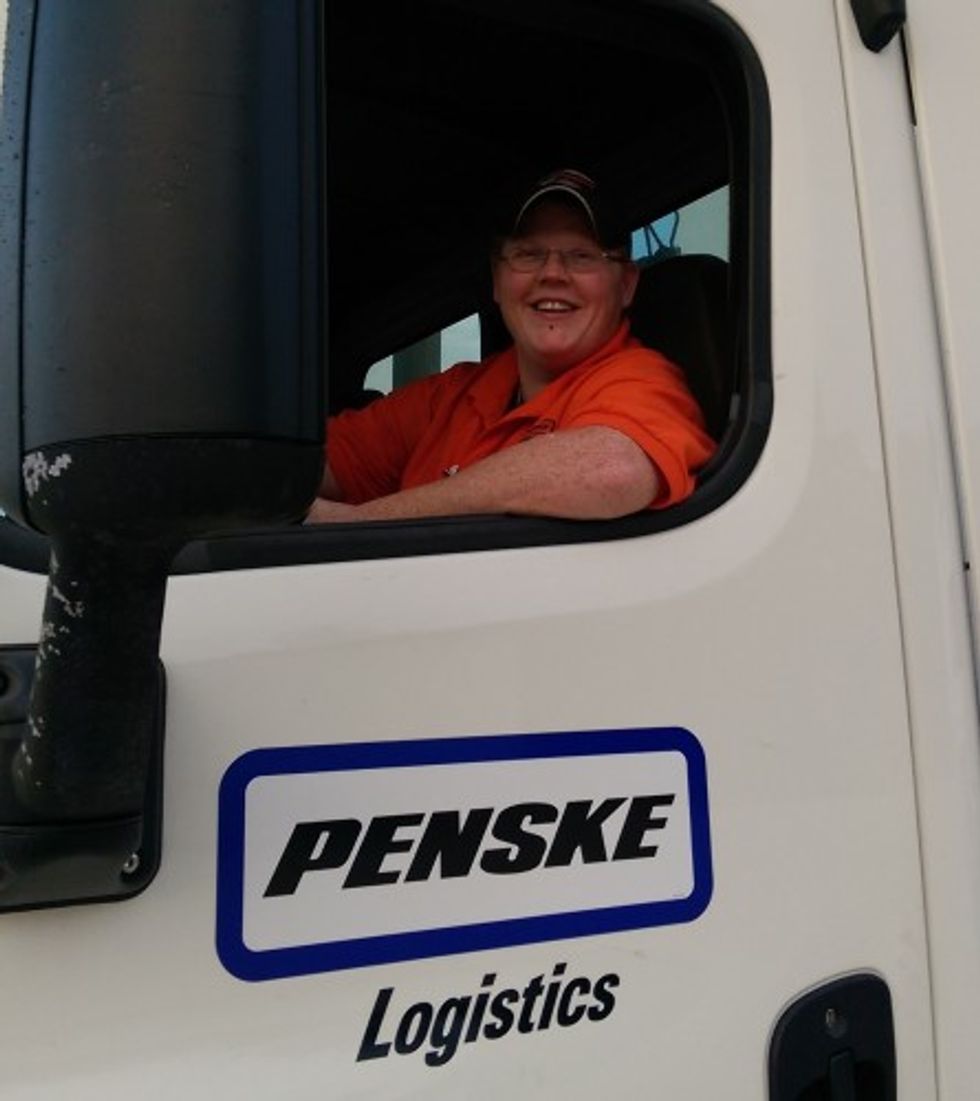 Jesse Burnette, Penske Logistics truck driver.
Growing up in Michigan, Jesse Burnette longed to see the country.
"I never had the opportunity to leave the state much," said Burnette. "I wanted more than just a 'job.' I wanted a career that not only could I make great money, but something I would love to do."
Burnette, who has been driving for six years and will soon celebrate two years with Penske, said she has experienced some resistance, but it is more for the fact that she is still considered a relative new driver than her gender.
"Unfortunately, there are some men out there that feel women should not be in this field," Burnette said. "I have noticed, though, that there is a shift in men's attitudes toward women in trucking. More respect would probably be the correct word for it."
Transportation companies are also recognizing the value of women truck drivers.
"The tide has changed in the past few years," Voie said. "Carriers are now realizing the value of hiring women, and the tide has turned dramatically in the last two years or so to focus specifically reaching out to women as potential drivers."
Interested in a truck driver career with Penske? Visit GoPenske.com/drivers. You'll enjoy great pay, excellent benefits and lots of home time.
By Bernie Mixon