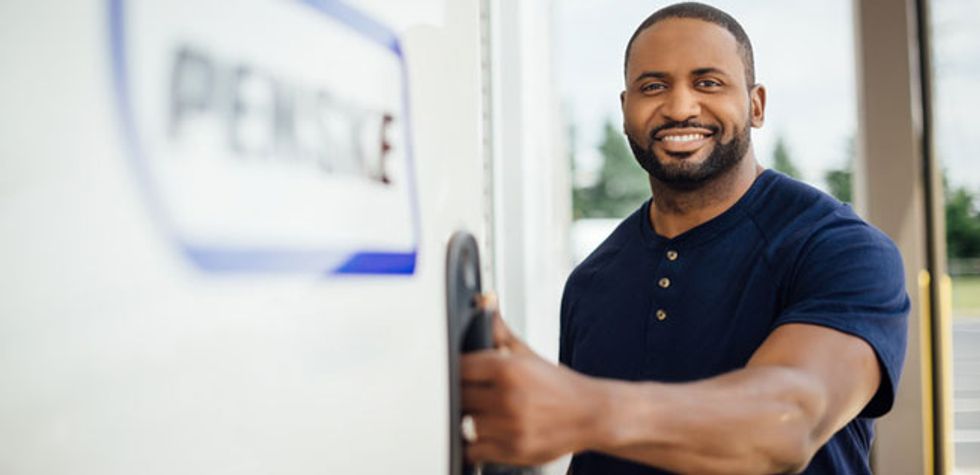 Truck Drivers Move the World Forward – One Delivery at a Time
Chances are if you have eaten a meal, shopped at a department store or watched your favorite television program with family and friends today, a truck driver had a hand in making it happen.
---
Across roadways large and small, truck drivers are responsible for delivering the goods that people use every day – everything from food and clothing to furniture and electronics.
Truck drivers, and the significant contribution they make to the trucking industry, are the focus of National Truck Driver Appreciation Week (NTDAW), which began Sunday and continues through Saturday, Sept. 17, to spotlight the millions of men and women who keep the industry strong.

The American Trucking Associations (ATA), the largest national trade association for the trucking industry, hosts NTDAW each year to remind the public of the important role truck drivers play in their lives.
"Those who work in the trucking industry or personally know a truck driver understand the important work that these men and women do on the road each day," said ATA President and CEO Chris Spear. "Truck drivers are safe, dedicated individuals who help provide our daily goods, and I hope the public celebrates and thanks all 3.5 million of them during National Truck Driver Appreciation Week."
Penske Logistics appreciates and recognizes the company's more than 4,400 professional truck drivers whose hard work and dedication help keep the world moving forward.
"Thank you to all the drivers in the U.S. and Canada for everything you do to provide outstanding customer service in the safest and most efficient manner," said Marc Althen, President, Penske Logistics.
Last week, Penske celebrated National Trucking Week in Canada.
Drive like a champion with Penske Logistics. Visit GoPenske.com/drivers. You'll enjoy great pay, excellent benefits and lots of home time.
By Bernie Mixon