Penske's Top 5 Tips for Companies Incorporating Natural Gas Trucks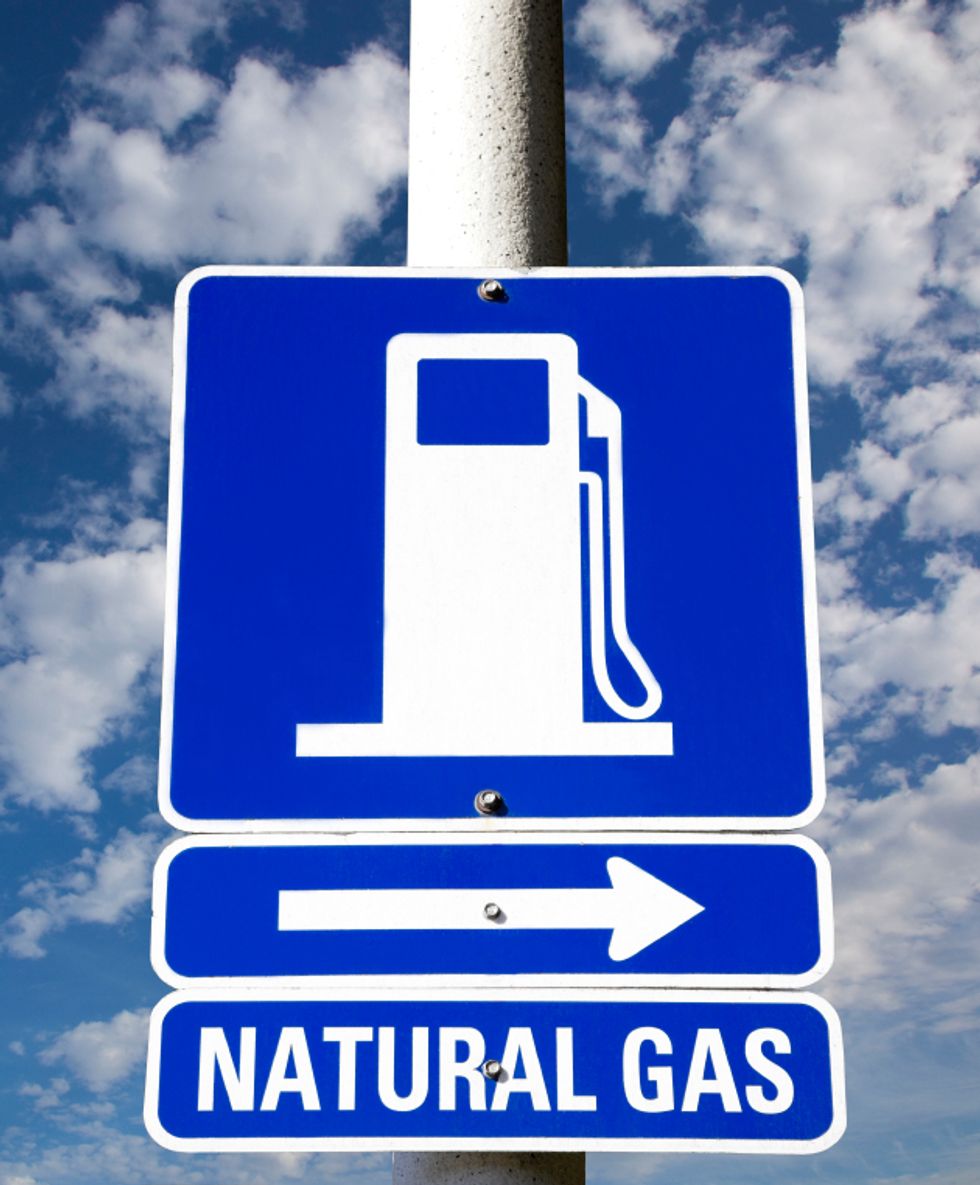 Taking that first step to introducing natural gas vehicles (NGVs) into a company's truck fleet is by no means an easy decision with myriad dynamics to analyze when taking that next step.
"Natural gas vehicles have a growing place in the transportation industry," explained Drew Cullen, Penske's vice president of fuels and telecommunications. "Incorporating these vehicles into a fleet can contribute to sustainability goals because they run on cleaner burning fuel and the support infrastructure from a fueling and maintenance standpoint is growing rapidly."
---
Cullen has offered his Top 5 list of when a company is seeking to sign a full-service lease with a company like Penske, or to purchase outright new heavy-duty tractors with compressed natural gas (CNG) or liquefied natural gas (LNG) technology:
Vehicle Cost:

Natural gas vehicles can be $40,000 to $100,000 more than the cost of a comparable diesel vehicle to lease or purchase. "The majority of that price increase is in the fuel tanks. The more fuel you need to store, the higher the costs," Cullen said. "The more miles you run, the more the difference in fuel costs between diesel and natural gas can help make up for this cost increase." Balancing the incremental cost, annual mileage, and fuel cost differential, usage, and availability are key components to the natural gas vehicle ROI. Also, the resale market for tractors and trucks has yet to set itself, with not enough natural gas vehicles cycling through a typical service life.

Fueling Infrastructure:

An example – a Chicago-based food manufacturer wishing to deliver their baked goods to neighboring states like Wisconsin and Minnesota has to consider: are there enough company-owned or third-party natural gas fueling facilities along their route? "When considering CNG vehicles, the fleet manager has to properly account for the range between fueling stations," Cullen said. "Because of the heat exchange when fast filling a CNG tank, you should figure on only getting about 80 percent of its capacity." This means a 75-diesel gallon equivalent (DGE) CNG tractor may have 100 to 150 miles less range than its diesel counterpart. In hurricane-prone Southern U.S. states where natural disasters can knock out utilities, dispensing of CNG may become difficult as the compressors as part of the dispensing operation runs on electricity.

Fueling/Miles per Gallon:

There is a tradeoff when operating natural gas trucks – the highly valued MPG rate takes a bit of a hit. "While every fleet is different in the where and how of their operations, a good rule of thumb when doing the natural gas math is 10 percent less fuel economy than your diesel fleet is getting today. However, the roughly $1.30 to $2 per diesel gallon equivalent difference (depending on the area of the country you are in) between natural gas and diesel fuel can help make up for the fuel economy reduction," he added.

Maintenance:

The main consideration is the fitting/retrofitting of the company's truck maintenance facilities to service NGV trucks (of course, the company can outsource this to a company like Penske through leasing or contract maintenance). "To work on CNG trucks, the truck bay ceiling needs to be explosion-proof and have the ability to evacuate air out of the building in the event of a leak," Cullen noted. "With LNG units, the below-ground areas (e.g. maintenance pits) need to be vented and also be explosion-proof." With natural gas vehicles, following industry safety protocols require greater attention paid to the fundamentals.

Government Funding:

Most of the states with active or developing funding programs for natural gas vehicles are in areas of the country with poor air quality, or in areas with large supplies of natural gas. States like California, New York, Texas, Louisiana, and Pennsylvania have different programs providing natural gas vehicle incentives from fitting/retrofitting their existing maintenance facilities, to building fueling stations, to purchasing newer vehicles to replace an older fleet. These incentives can come in the form of tax credits and grants. "Companies must be mindful of the funding requirements," Cullen pointed out. "For example, some grants may require a portion of the vehicle's total miles to be run in certain areas of the state. Plus you may be required to submit annual reports detailing this, and other information about your operation of the vehicles." If the fleet currently does not have the systems and processes in place to meet the funding requirements, they must consider the potential impact when pursuing funding.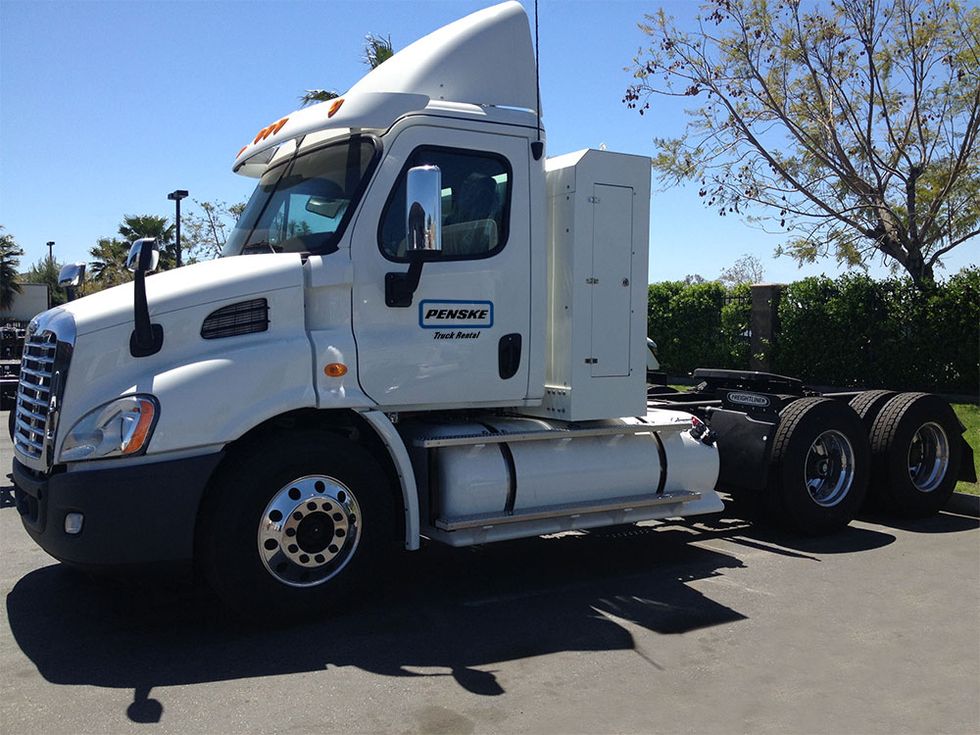 For each Penske customer that Cullen has assisted when making the decision to incorporate NGVs into its existing truck fleet, it comes down to differing factors, each weighted separately.
"These organizations have their own processes," Cullen stated. "Is there a greenhouse gas reduction mandate to meet? Is there a strong ROI? Does this initiative fit into our company's brand? Can we integrate natural gas vehicles sensibly, from an economical and operational standpoint? Do the truck specifications currently available fit into our fleet model?
"The infrastructure for natural gas vehicles is growing and OEMs are manufacturing a larger catalog of options, he said. "Even if natural gas vehicles do not currently fit from an operational or economic standpoint, fleets should continue to stay tuned."
Penske tips for fleets adding natural gas trucks http://t.co/tvol9vV4Gp #altfuels #trucking #ACTExpo #natgas

— Penske Transportation Solutions (@Penske Transportation Solutions) 1371563580
By Alen Beljin