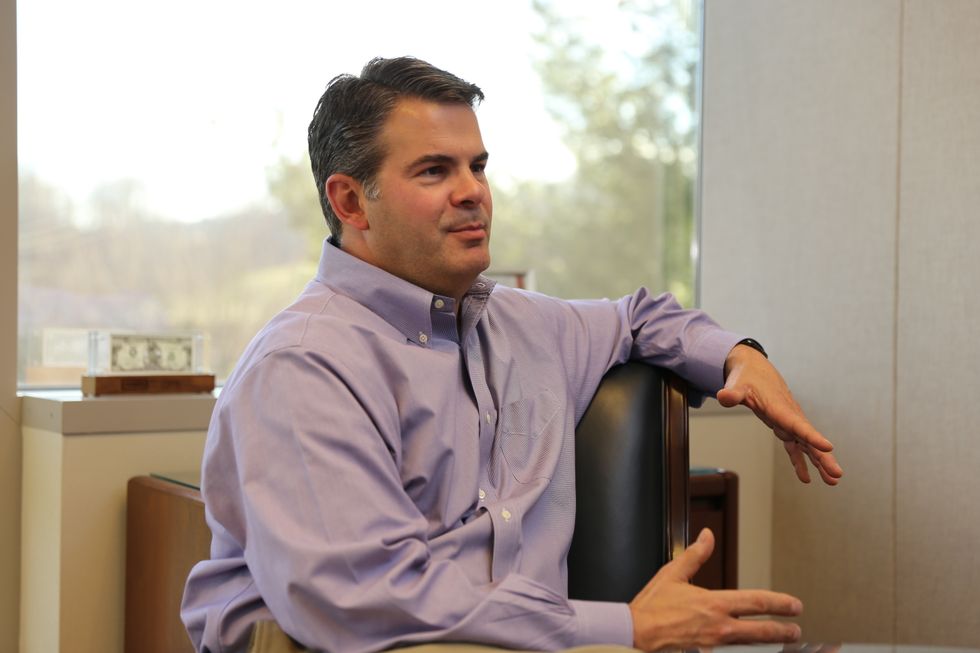 Penske Takes Head-On Approach to Fill Truck Technician Shortage
Gregg Mangione, Penske Truck Leasing senior vice president of maintenance, stated that company truck technicians can learn many new things in "our system."
---
As one of the largest transportation companies in North America, Penske Truck Leasing has the responsibility of servicing a 231,600-piece equipment fleet on behalf of its customers.
While an 8,000-person maintenance workforce (representing nearly a third of its global headcount) seems like enough associates to keep trucks of all shapes and sizes running well and on-time, Penske -- much like the rest of the industry – needs more commercial truck mechanics to provide the comprehensive fleet maintenance solutions its customers rely on to keep their businesses moving forward.
The new chairman of the Technology & Maintenance Council, Douglas White Sr., was recently quoted by Transport Topics magazine as stating: "We're suffering a severe shortage of technicians today."
According to an American Trucking Associations news release, the U.S. Bureau of Labor Statistics estimates the industry will need to hire 67,000 maintenance professionals by 2022.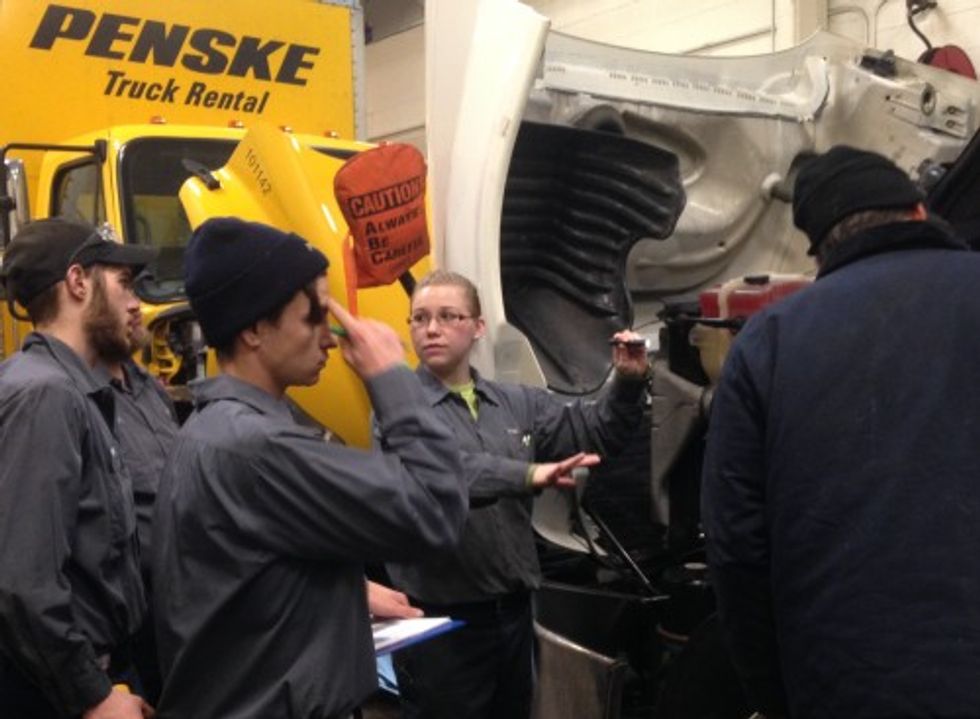 Ron Schwartz, director of staffing services who works in Penske's Reading, Pennsylvania, headquarters, stated that adding technicians is one of the top hiring needs in 2016 and beyond.
By a conservative count, Penske will onboard 2,000 new technicians by 2018.
Searching Far and Wide to Uncover Talent
To hear Schwartz explain it one of the solutions involves casting a wide net. Talent is available at technical schools, community colleges and in the military.
Just how has the company taken a broad approach? Here are a few ways:
The recruiting team tripled its roster in recent years.
There are working relationships with the major U.S. technical schools, which include Universal Technical Institute (UTI), WyoTech and Lincoln Tech. In the last four years graduates from these schools alone have accounted for 30 percent of technician hires.
Penske Truck Leasing offers scholarships to UTI students (and current associates). The company also has a general tuition reimbursement program.
Outreach to localized technical schools, community colleges with technical programs and high school vo-tech programs.
An alignment with SkillsUSA, a trade organization with 360,000 members (students, teachers and school personnel) in more than 18,000 sections. Penske takes part in judging and donating equipment for their national diesel technician competition and conference, and serves as judges in state competitions.
Expanding outreach to veterans with transportation-related experience via military bases and military hiring organizations.
"We have a major need for entry-level technicians," Schwartz stated. "In some cases, they have come to work for us part-time while attending school and we hired them full-time after graduation."
There are Careers at Penske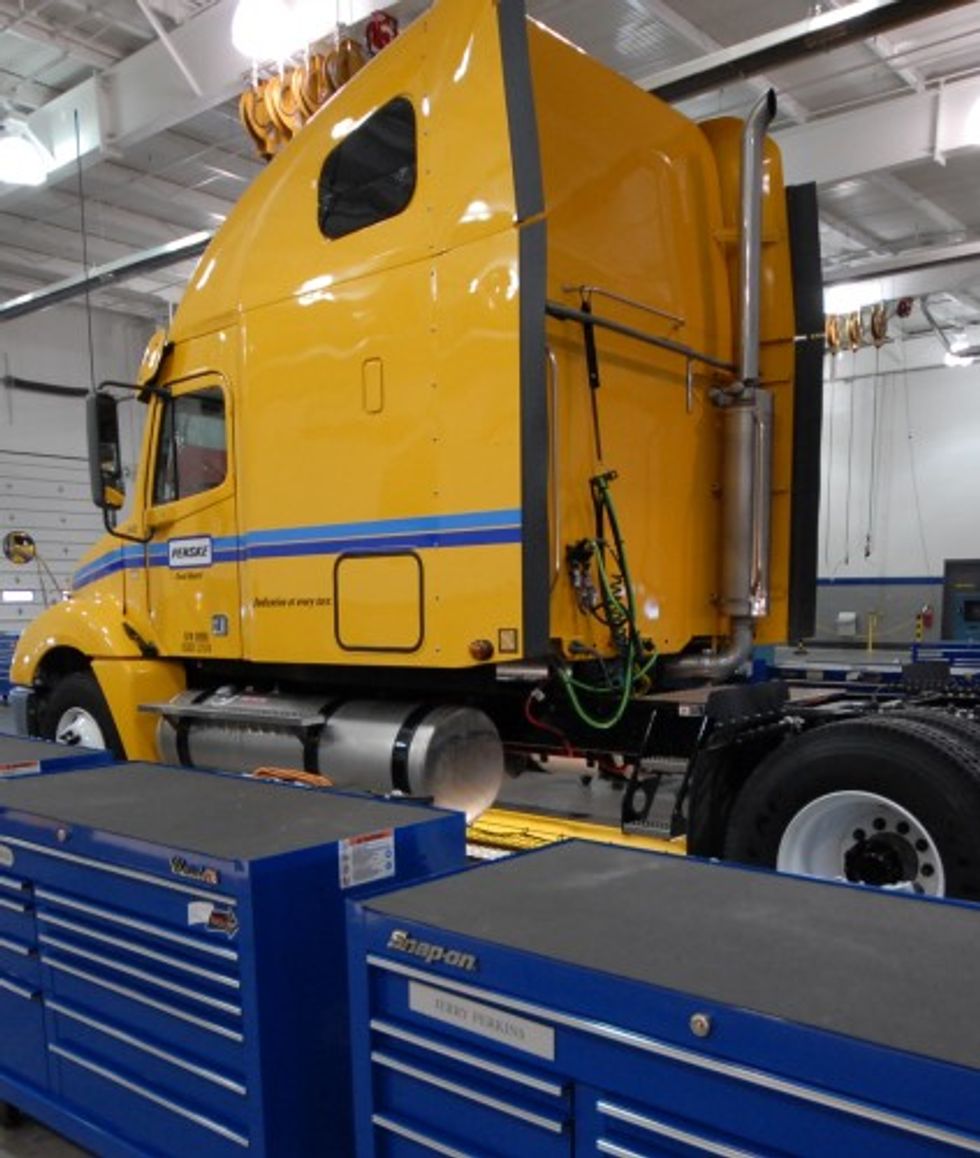 Millennials value being developed and seeing a career path laid out before them. Penske offers the opportunity for techs to increase their skillsets and feature multiple levels based on ability and experience. About 42 percent of the company's starting level technicians are 30 and younger.
"I don't think that students and parents understand how big the market is and how many opportunities there are in this field," said Todd Stokes, Lincoln Tech director of career services & partnerships. "Shop technicians can also go into recruiting and management."
Just because a technician graduates from a school in Ohio doesn't mean he or she needs to remain there. Industry opportunities abound in the Southeast and Southwest parts of the United States, which correlates with the country's growth areas.
"We get students from every corner of the U.S.," explained John Hurd, a WyoTech industry relations specialist. "They attend our diesel technology programs in Wyoming and Pennsylvania and return back home."
Travis Leybeck is a national strategic account manager for UTI. "It has become clear over the last few years that technicians are becoming more and more important to fleet companies and the industry as a whole," he said. "Having quality technicians has become significantly more important to keeping fleets running."
Gregg Mangione was named the company's senior vice president of maintenance in January. He started 25 years ago as a rental representative and worked his way through a diverse set of management and operations positions with increasing responsibility.
His personal passion for quality maintenance and technology led to the position he holds today, where he is now focused on how to best maintain one of the most modern and technologically advanced fleets in the industry.
Mangione laid out the advantages of becoming a maintenance employee.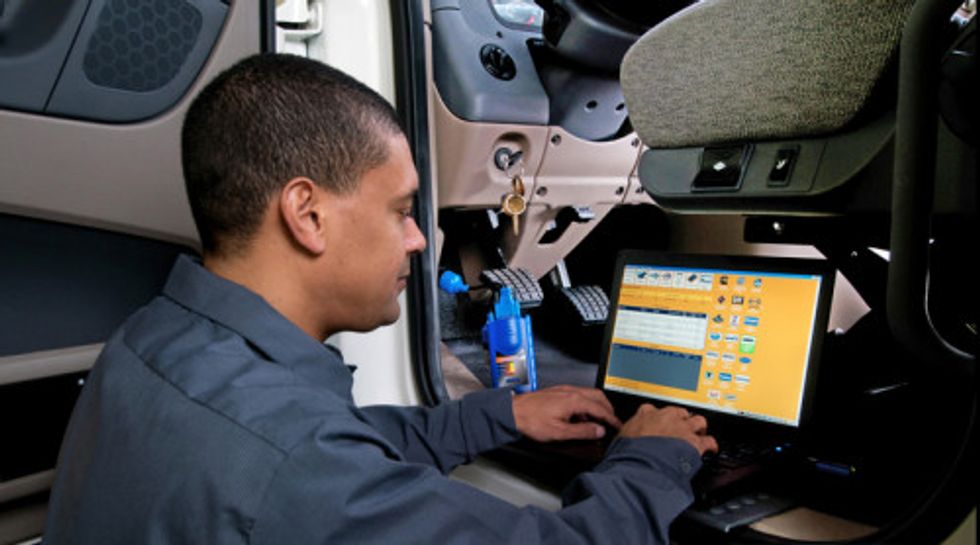 "They're joining a company with the depth and resources to help them build a successful career," Mangione explained on a recent Friday afternoon from his office. "We're the kind of company that trains you for success in your job and will train you to take on a leadership role if that is what you're interested in. Many of our maintenance leaders began as technicians in our company."
As part of Penske's multi-million dollar training program, each technician is given about 40 hours annually of training. "If people have the capacity and desire to learn, there are opportunities," he said.
Learning Today to Keep Moving Forward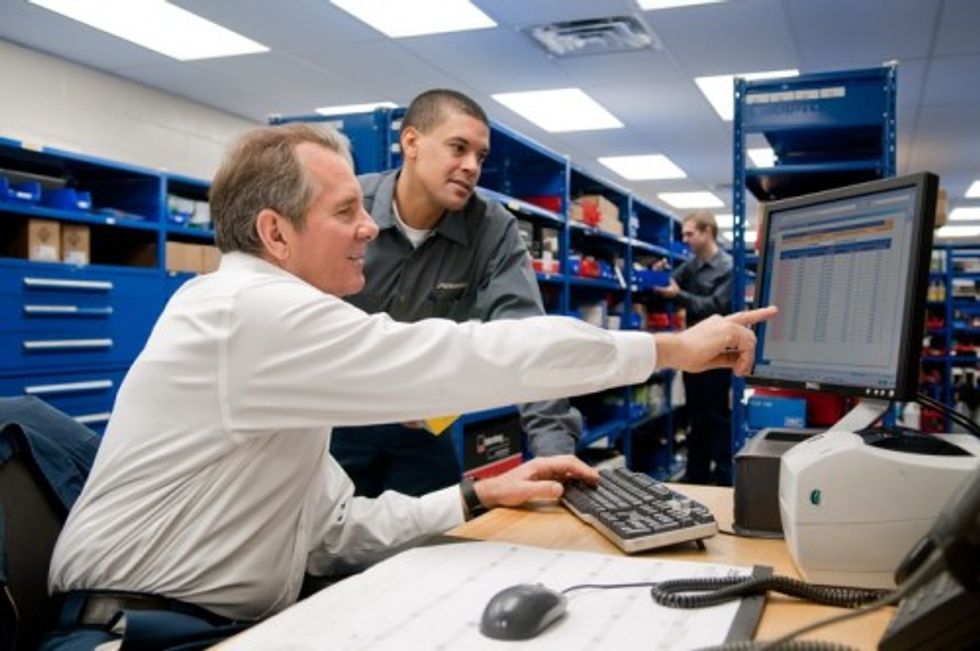 Mangione is referring to the Penske Technician Certification Program. TCP is recognized by the Automotive Training Managers Council as an Automotive Service Excellence (ASE) Continuing Automotive Service Education (CASE) training program.
This is an opportunity for an associate to ascend up the ladder: they can work toward becoming a lead technician, a branch service manager or a field vice president.
Lincoln Tech's Stokes goes on to explain that the industry is still battling through the perception that the work of a technician in 2016 is dominated by wrench-turning.
The opposite is actually true and today's trucks are quite complex electronically. That works out well for the next generation of technicians who grew up with smartphones and social networks.
"The systems on today's trucks are entirely different than even 10 years ago," Mangione pointed out. "There were 350 diagnostic fault codes on a truck manufactured in 2004. Now, there can be up to 2,000 fault codes coming off of a vehicle.
"Our business model as a company is that we provide newer vehicles to the customer and that means modern trucks for our technicians to triage and diagnose," he continued. "Our technicians engage with the newest and leading-edge types of issues from a variety of truck manufacturers."
In an interview with FleetOwner magazine, Mangione highlighted Penske's smarter uses of technology.
"We looked at time and motion studies concerning trips to the toolbox and also trips to the PC and to a central printer," he stated. "We found that 40 percent to 50 percent of their time was spent moving back and forth from PCs or to go to a printer. Why not use a tablet so all the fault codes and supporting information is right there?"
Trucks on the Road Equals Business Success
Technicians do truly play an important role in the success of a multi-billion dollar company like Penske Truck Leasing.
"It is all about the customer," Mangione summarized. "As their key partner, our customers' businesses are best supported when Penske rented and leased trucks are operating at maximum capacity. We need good men and women who want the satisfaction of fixing a truck and enjoy the challenges of being in this industry."
To learn more about opportunities across North America with Penske Truck Leasing click here.
By Alen Beljin