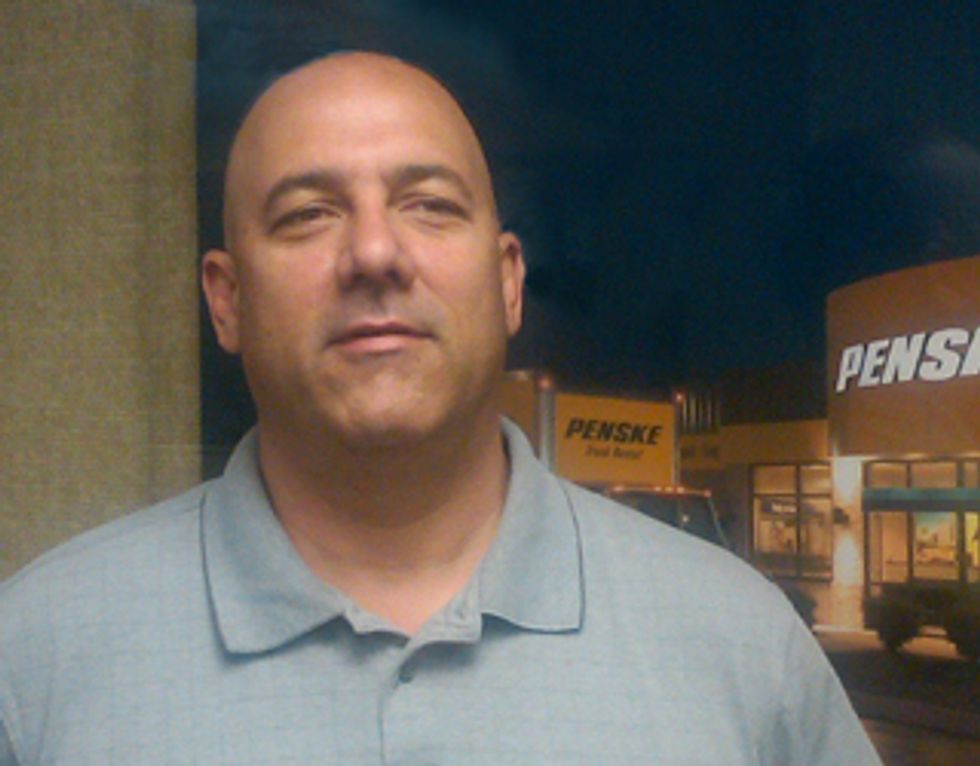 Penske Maintenance Careers Offer Success Paths for Veterans
There are different paths to success for Penske truck maintenance leaders.
---
Take Sal Boemia for example. The former U.S. Marine Corps Sgt. started his career by performing jet engine maintenance on Huey and Cobra helicopters. Today, after seven years with Penske Truck Leasing, he was recently promoted to an area maintenance manager position for the company's Northeast region.
From Helicopters to Trucks
In his new role as area maintenance manager, Boemia (photo right) oversees maintenance for over 10,000 Penske trucks across 40 service locations. Accepting this position meant relocating his family 2,000 miles from Texas to Connecticut.
After exiting the military in 1993, where he was honored with a Navy achievement medal for his work with quick engine change kits, Boemia was employed by automotive dealerships and then as an International truck dealership service manager before joining Penske.
"I enjoy helping our team stay ahead of the technology curve in our industry," Boemia said. "Vehicle and engine technology is truly ever-changing, with many of our trucks containing intricate computerized diagnostic systems. I like the opportunity to put the whole system into action."
Organization is highly valued in the armed services and Boemia sees the parallels in his current role: "In the military, we had a plan for everything we did. My entire military career was very organized in that way. That fits me and who I am. Penske is very much like that."
During his 11 years of military service, Boemia learned an invaluable tool that serves him well today: "the military does an outstanding job of teaching the skills needed to correctly follow any type of maintenance manual for jet engines or trucks."
Now, Boemia applies his military-learned leadership skills to develop the next generation of diesel maintenance truck technicians.
"Penske is the most military-friendly employer I have ever had," he remarked.
Penske is on the current G.I. Jobs magazine Top 100 Military-Friendly Employers® list.
If you are a military veteran seeking employment with Penske, please access our new veteran job search site that allows use of your military job title or job code for more information.
By Alen Beljin