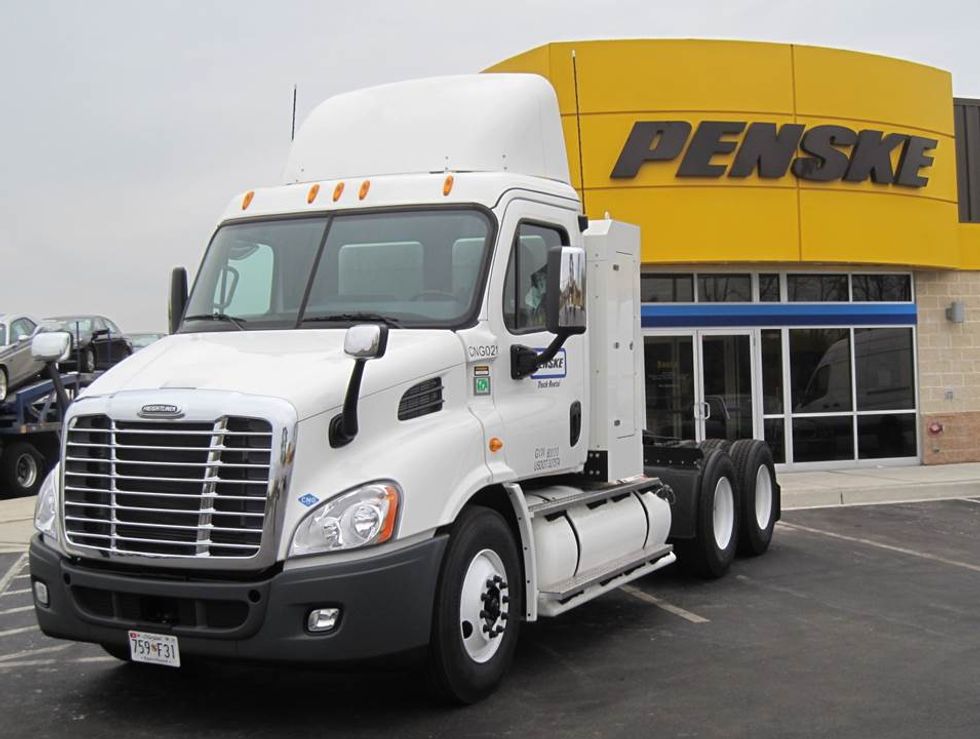 Penske Gets Grants to Retrofit SoCal Facilities for NGV Maintenance
Penske Truck Leasing announced today at the Alternative Clean Energy (ACT) Expo that it was awarded grants totaling $525,000 from the Mobile Source Air Pollution Reduction Review Committee (MSRC) in Diamond, Bar, California. The grants will help offset the company's costs to modify its existing locations in Southern California and enable it to provide maintenance services on trucks with engines that run on natural gas.
---
Each Penske facility will receive $75,000 grants (estimated completion dates):
• 2000 E. Wilshire Ave., Santa Ana (Q4 2014)
• 2727 S. Santa Fe Ave., Vernon (Q4 2014)
• 19646 S. Figueroa St., Carson (2015)
• 14228 Slover Ave., Fontana (2015)
• 15050 Northam Rd., La Mirada (2015)
• 2300 E. Olympic Blvd., Los Angeles (2015)
• 11200 Peoria St., Sun Valley (2015)
"Natural gas is a growing option for trucking fleets when it comes to fuel sources," said Jennifer Sockel, senior vice president of administration and facilities. "These facility retrofits will enable us to better serve our truck fleet customers in the region and support their sustainability goals now and into the future."
Penske currently has several facilities nationally (Baltimore; Davenport, Iowa; Phoenix; Pottsville, Pennsylvania, Neenah, Wisconsin; Salt Lake City; and Wilkes-Barre, Pennsylvania) that are ready to service or currently service natural gas vehicles and more than a dozen others being retrofitted as part of upcoming new construction for NGV maintenance in select markets. Penske also has customer onsite NGV maintenance locations.
By "Move Ahead" Staff