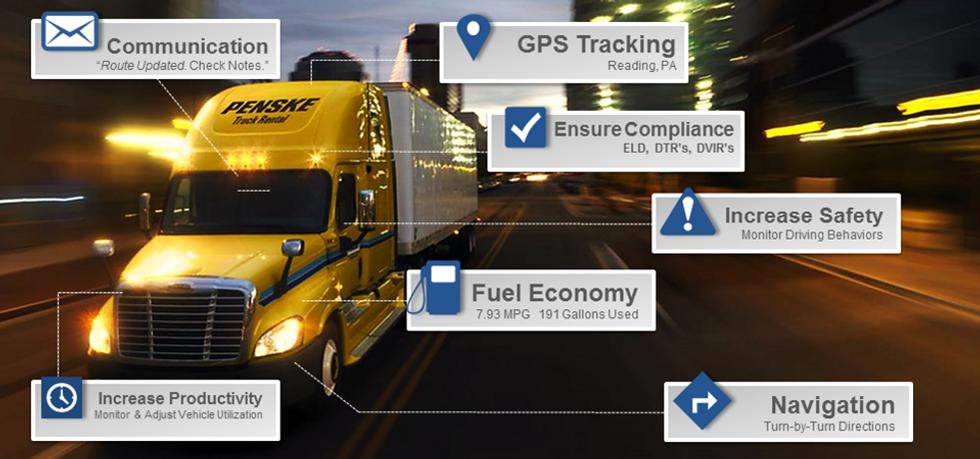 Penske Director to Speak at Connected Fleets Conference
Bill Combs, director of connected fleets for Penske Truck Leasing, will be a panelist for the upcoming Connected Fleets USA conference that takes place in Atlanta, November 15-16.
---
He will offer his expertise for a session, Taking the Lead with Fleet Data. The assembled speakers will provide examples of how to best service customers via a myriad of choices in the marketplace.
"Penske empowers a fleet of fleets," explained Combs. "We enable the transportation, vehicle maintenance and related services for thousands of individual customers - each with their own needs, fleet profiles, industry verticals and OEM preferences.
"It's a complex world of technology out there today, and our customers are busy running their businesses, which is why a major facet of our telematics service offering centers on our consulting practice," he continued.
"Our role is to help customers find the right telematics systems to fit their needs and educate customers on various technology-related regulatory mandates, such as electronic logging, the food safety act and fuel tax reporting," Combs stated. "We provide these services for a fleet of a thousand tractors or a single straight truck."
Learn more about the company's onboard telematics solutions.
By "Move Ahead" Staff