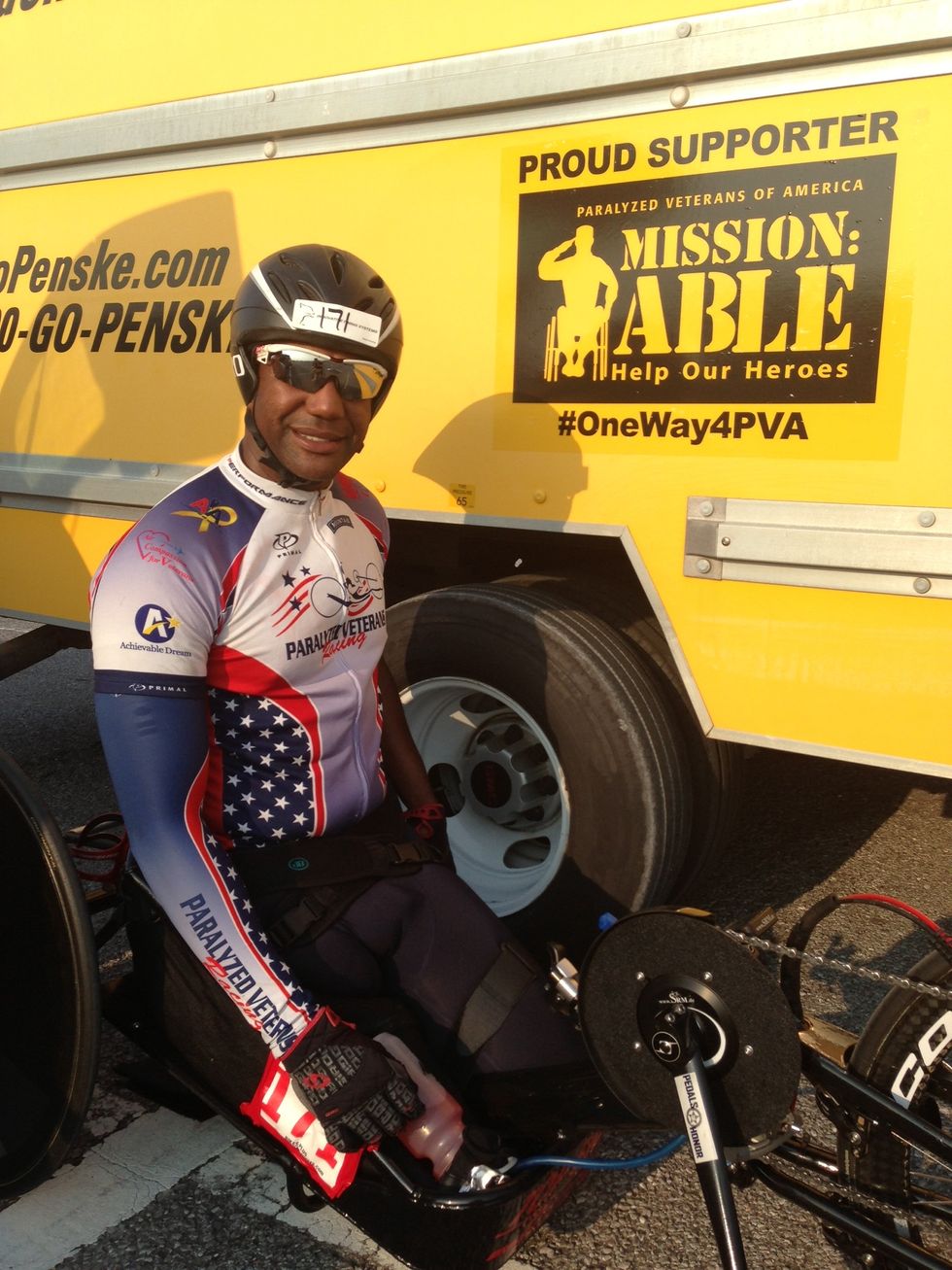 Penske Continues Support of Paralyzed Veterans of America
Penske Truck Rental marked the start of the Memorial Day weekend by recommitting itself to supporting Paralyzed Veterans of America.
---
Penske's #OneWay4PVA fundraising effort that benefits Paralyzed Veterans of America's Mission: ABLE campaign has been extended for a second year. Since its start a year ago, the fundraising effort has generated $403,104 for the organization.
Penske Truck Rental is a business unit of Penske Truck Leasing.
"We're pleased to continue supporting Paralyzed Veterans of America and the admirable work they do to help our veterans," said Brian Hard, President and CEO of Penske Truck Leasing. "We are sincerely appreciative of the sacrifices these heroes have made and we are thankful our customers continue to support this initiative with us."
Penske Truck Rental will continue to invite its consumer rental customers to donate $1.00 to support Mission: ABLE when they rent a one-way truck. To multiply the impact of its customers' contributions to helping our veterans, Penske Truck Rental will also match each $1.00 donation its one-way truck rental customers make during the campaign.
The Mission: ABLE campaign was designed to enlist Americans – citizens, communities and corporations – to help ensure our paralyzed heroes are provided the physical care needed to live a healthy life; receive the benefits they've earned through military service; and obtain job training and opportunities for new and fulfilling careers.
"The partnership with Penske Truck Rental is invaluable to our fundraising efforts," said Bill Lawson, National President of Paralyzed Veterans of America. "They not only support Paralyzed Veterans of America through the #OneWay4PVA Mission: ABLE campaign, but supporting the mission has become a part of their everyday business operations - engaging both their loyal customers and their employees. And, we're grateful to have them as a partner and champion for veterans."
Penske Truck Rental also announced it is now a major sponsor of the 34th National Veterans Wheelchair Games being held August 12-17 in Philadelphia.
To make a direct contribution to the PVA click here. Follow or join the conversation about Penske Truck Rental and Paralyzed Veterans of America on social media by following the hashtag #OneWay4PVA on Twitter, Facebook, and Google Plus.
Watch this Informative Video about Paralyzed Veterans of America and its Work
By Randy Ryerson