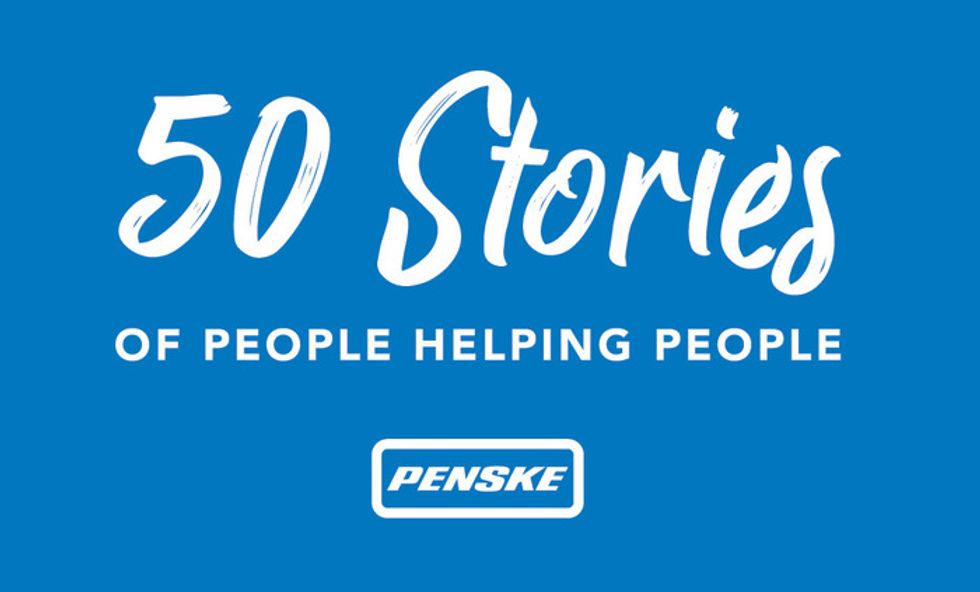 Penske Associates Host Clothing Drive to Benefit Local Communities
Editor's note: This story is part of our "50 Stories of People Helping People" series. As we celebrate Penske's 50th anniversary in 2019, we are spotlighting associates every Friday who are making a difference in their communities.
---
Clothing and shoes, traditional wardrobe staples, can be hard to come by for people in need, who struggle with the basics of everyday life.
Recognizing this, Penske associates in Ohio and New York hosted a recent donation drive, in many cases throwing open their own closets, to help fill a Penske rental truck with gently used items.
The donations were presented to Goodwill of Western New York in Buffalo, NY and Planet Aid in Cleveland, Ohio. Proceeds of the sale of donated items will assist are residents.
"You think you are bringing in one bag full of clothes and then you see an entire truck filled with donations and how one individual coming together with others can impact the community," said Michelle Terry, customer experience specialist in Oakwood Village, Ohio, who spearheaded the drive.
In all, 11 Penske locations participated in the donation drives as part of the community service effort of the BLUE Squad – Building Leadership Unity and Engagement – which organizes volunteer events for associates.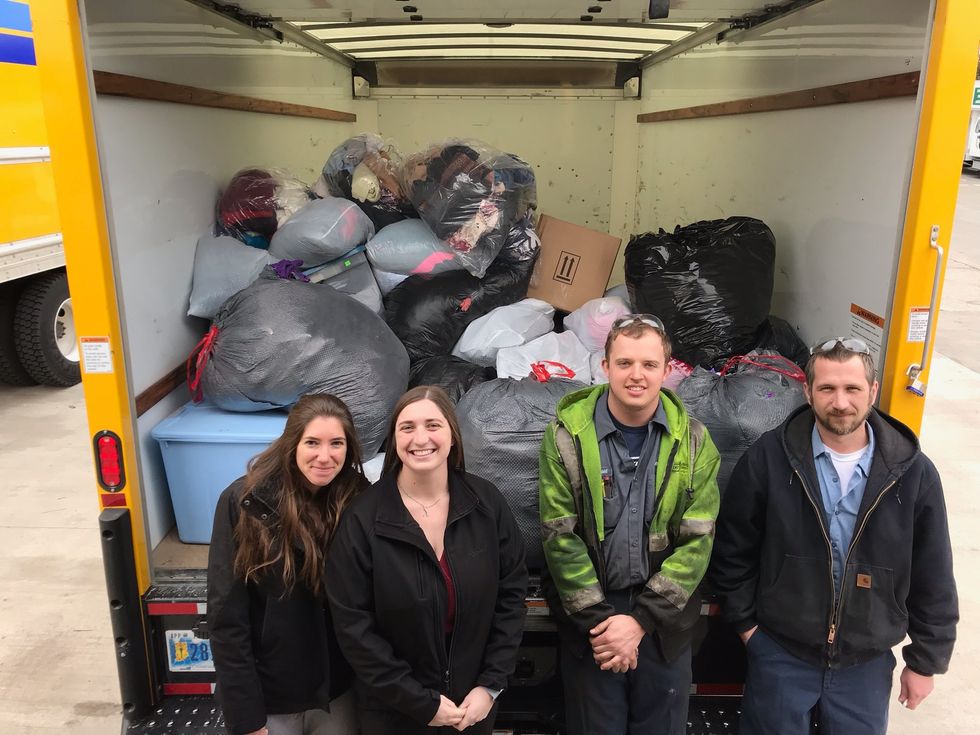 "We wanted to do some form of fundraising or awareness to keep our associates engaged and to keep our focus on the community," Terry said.
Meanwhile in New York, associates in Buffalo reached out to vendors, customers, family and friends to start compiling donations. Associates were able to fill a Penske truck with bags of donations.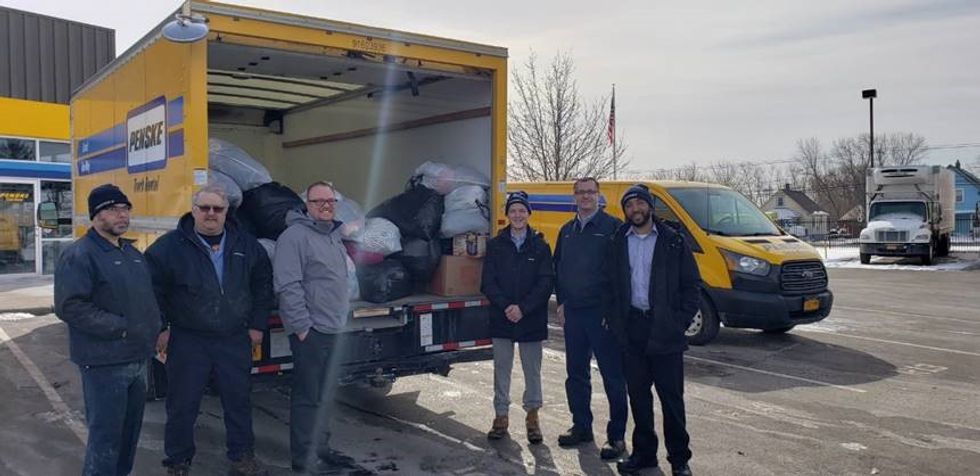 "We had a really great response from everyone from sales, service and rental," said Edward Button, lease sales representative in Buffalo. "The Buffalo team really rallied and showed up big."
For the organizations that received the donations, the items will help them fulfill their mission of helping the community.
Goodwill of Western New York, headquartered in Buffalo, has been changing lives through the power of work for nearly 100 years. Community donations help the organization in many ways.
"When you donate your gently used items to us, the proceeds from the sale of the goods benefit our workforce development programs," said Linda Maraszek, marketing and community relations manager for Goodwill of Western New York.
"The proceeds fund the programs that help people train for jobs, find jobs, and keep jobs so that they can support themselves and their families. Donations are where it all starts; that is how we stock our stores, how we raise funds for our programs, and it all begins with donations," she said.
Having a drive like this one is so meaningful.
"We thank the team from Penske who came up with this idea. It was completely unexpected and completely appreciated," Maraszek said.
In Cleveland, Planet Aid said Penske's donation is the gift that keeps on giving by helping the non-profit to provide clothing to people in impoverished communities around the world and to keep reduce clothing in landfills.
"Planet Aid is also heavily involved in teaching about agriculture and providing education in impoverished communities all over the world to help them become self-sustaining," said Rich Armstrong, operations manager for Planet Aid Ohio.
His organization is also grateful to the Penske associates.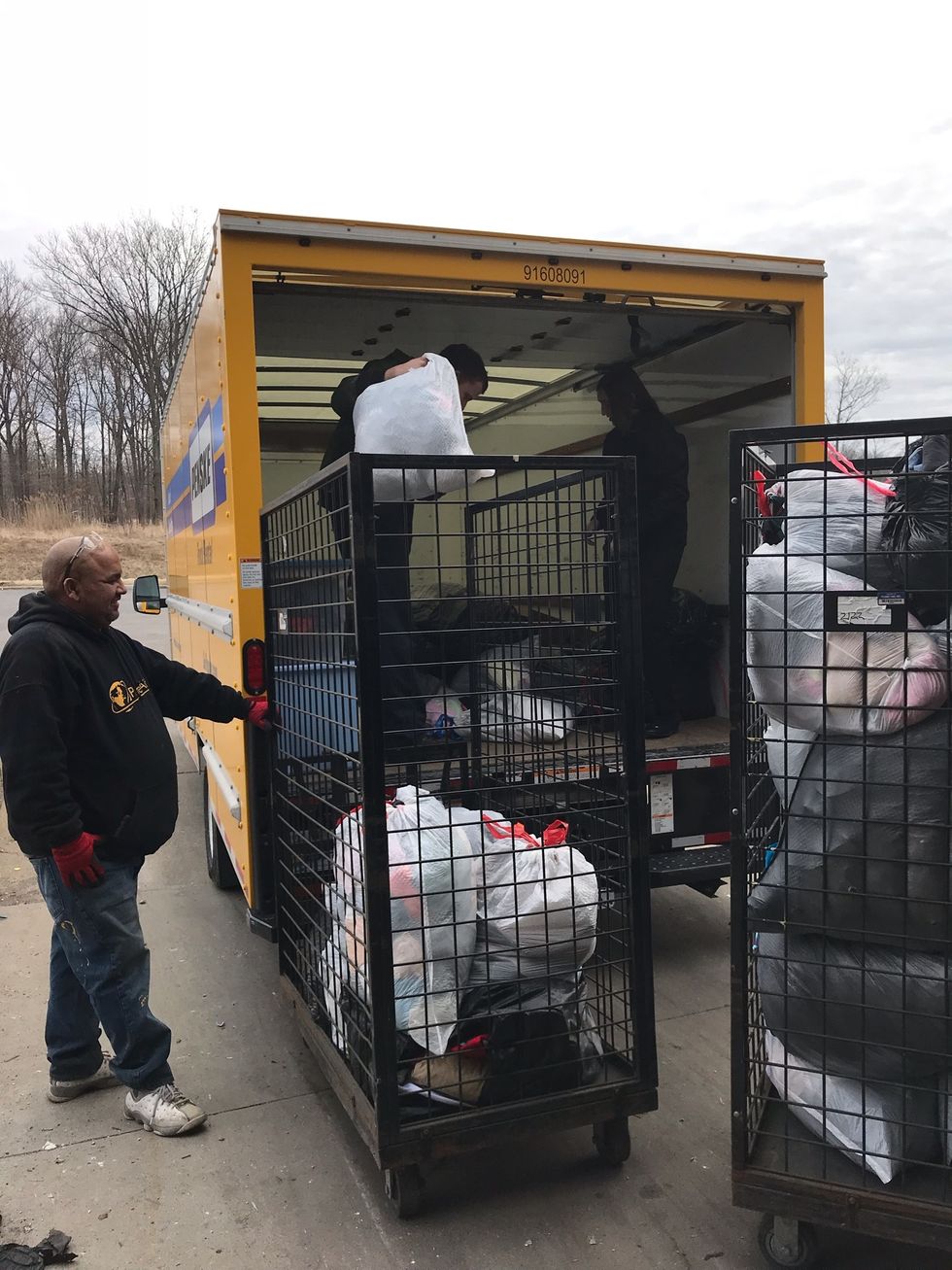 "When companies help with clothing drives it is a huge help. Clothing drives are a wonderful source of help for Planet Aid and our mission," Armstrong said.
Penske's Terry said the success of the drive speaks to the heart of Penske's associates.
"It shows that everybody has a strong sense of community and a strong sense of giving back, making that a part of their purpose," she said. "It is great seeing teams come together. It goes to show they have big hearts and go the extra mile to help the community."
By Bernie Mixon