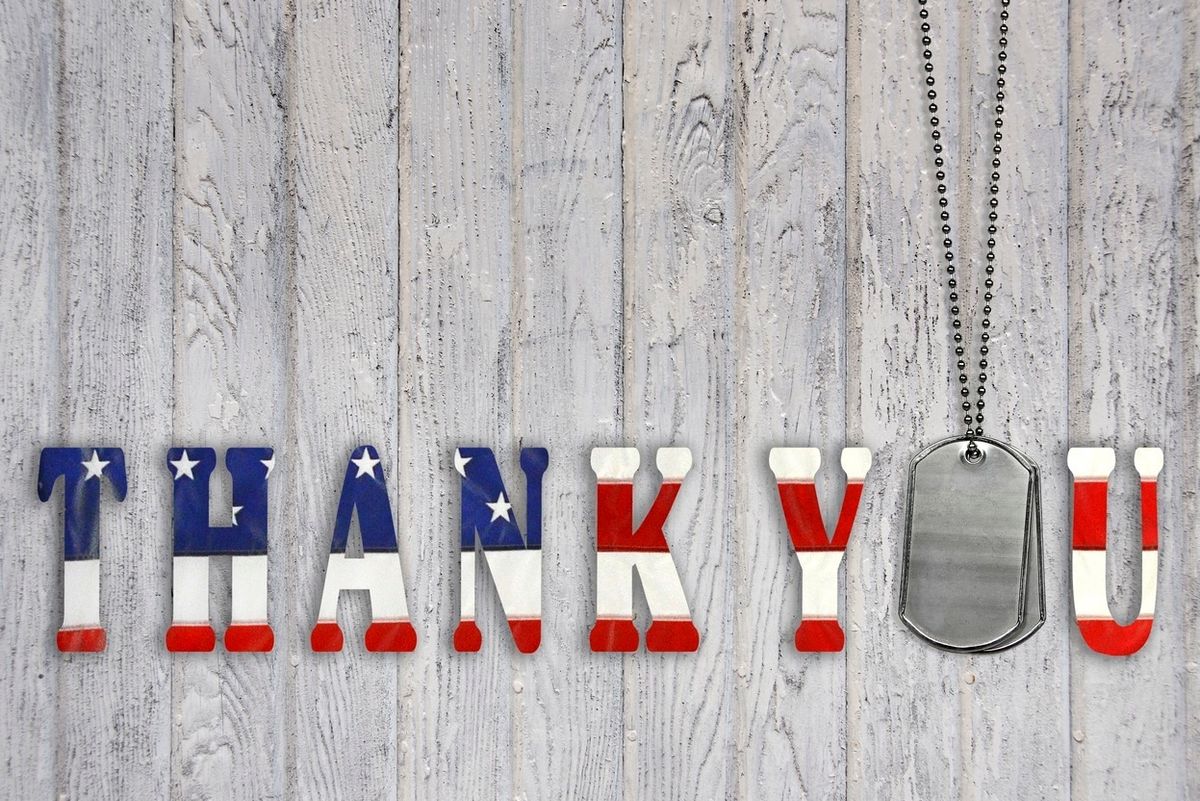 Operations Supervisor's Love of Trucks Fueled Military Service
As a truck driver in the Army, Scott 'Hutch' Hutchison's duties took him just feet from the border between North and South Korea to the war-torn sands of Iraq.
---
Just like their civilian counterparts, truck drivers in the military are key players in supply chains, responsible for moving manpower and materials where needed.
"The military taught me discipline, attention to detail and how to be a true leader," said Hutchison, Penske Logistics' senior operations supervisor in Rochester, New York. "I use every aspect of my military training to focus and drive myself forward."
As Penske pauses this week to thank U.S. veterans for their service and sacrifice, our associates are sharing recollections of their military service and what it means to be a veteran.
For Hutchison, his road to the military and beyond has been steeped in rich family tradition as he followed his father's footsteps into a life of a truck driver.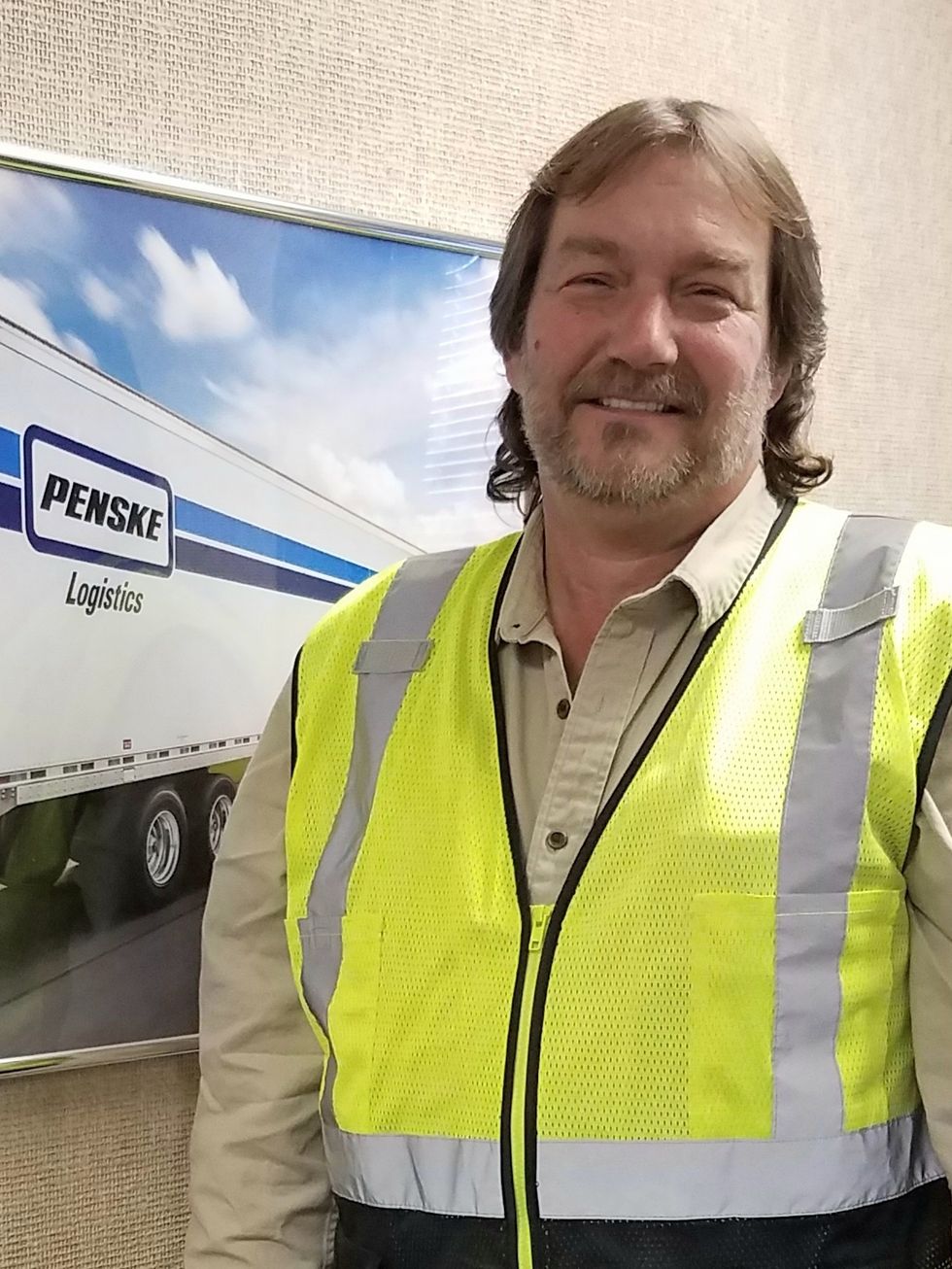 Answering the Call to Serve

Soon after graduating from high school, Hutchison enlisted in the army as a truck driver, becoming the third generation in his family to answer the call to serve.
"While not trying, I seemed to be walking in my father's shoes," Hutchison said. "He was also a truck driver. He was a heavy equipment operator in the service."
After boot camp at Fort Dix, New Jersey, Hutchison was sent to South Korea, eventually accompanying the United Nations Command Security Force, in Panmunjom, an area in the Korean Demilitarized Zone (DMZ) where peace talks are held between the two nations.
"There were two of us. We ended up staying up there in the unit," Hutchison said. "I, literally, had a fuel tank that was 15 feet from line inside the DMZ."
Later missions took him to the Middle East, where he served as a truck driver in Operation Desert Storm and Operation Desert Shield. His first stop was in Saudi Arabia.
"We hooked up with a field artillery unit, and they had us drive HEMTTs, which are eight-wheeled vehicles that carry a heavy payload," Hutchison said.
One of the many combat missions included hauling Howitzer ammunition.
"I carried eight-inch rounds, fuses and powders to fire Howitzers. We were called up on fire missions. Once we dropped everything off, we turned around and beat feet out of there," he said.
Just as quickly as it began, Hutchison's enlistment ended in 1992. Soon after, he began his civilian life as a truck driver.
The Open Road
With his father a truck driver, Hutchison spent the better part of his life around trucks. When he was 16, he even worked for a moving company. "It kept me in great shape for football," Hutchison said.
So, it was fitting that when it came time to resume his civilian live, Hutchison answered the call of the open road as an over-the-road truck driver.
"I love driving, and this was an opportunity to see the country," he said. "Once I got out of the service, I was able to see all but two continental states. I have not seen Oregon or Washington state yet."
Hutchison would eventually return to Iraq as a contractor, but when his time in the Middle East came to an end, he decided to return to transportation, eventually joining the Penske Logistics team in New York.
Driving Safety
Now, his days are full, handling dispatch and truck assignments and closing out financials.
"I am a big boots-on-the-ground guy," Hutchison said. "Your guys will not just follow a name. You have to show them you are there. That is what I got from my military background – a leader who is physically there and you can see him working alongside you."
Safety is the first order of business for Hutchison, whether it comes to helping drivers during pre-trip safety inspections or talking with them about road conditions and their routes.
"One of the things I stress with these guys is safety, and for me it takes a different perspective," Hutchison said. "I saw convoys with 20 guys lined up in a row drive out with their military escorts. I didn't always get all 20 guys back."
His message to his drivers is clear. "I will tell a driver, 'You are more important than any load we have.' I want to make sure every one of our guys come home," Hutchison said.
Penske is committed to hiring veterans and have been named 2020 Military-Friendly Employers by VIQTORY, the publisher of G.I. Jobs and Military Spouses magazines.
In addition, Penske partners and supports military-friendly organizations, including The Paralyzed Veterans of America's Mission: ABLE campaign, Support Military Spouses, World T.E.A.M. Sports and Toys for Tots.
Penske Truck Leasing and Penske Logistics offer a range of career opportunities, including truck fleet maintenance technicians, truck drivers, fleet maintenance supervisors, operations management roles, logistics and supply chain operations roles and many others. Visit www.GoPenske.com/careers/veterans for more information on career opportunities.
By Bernie Mixon