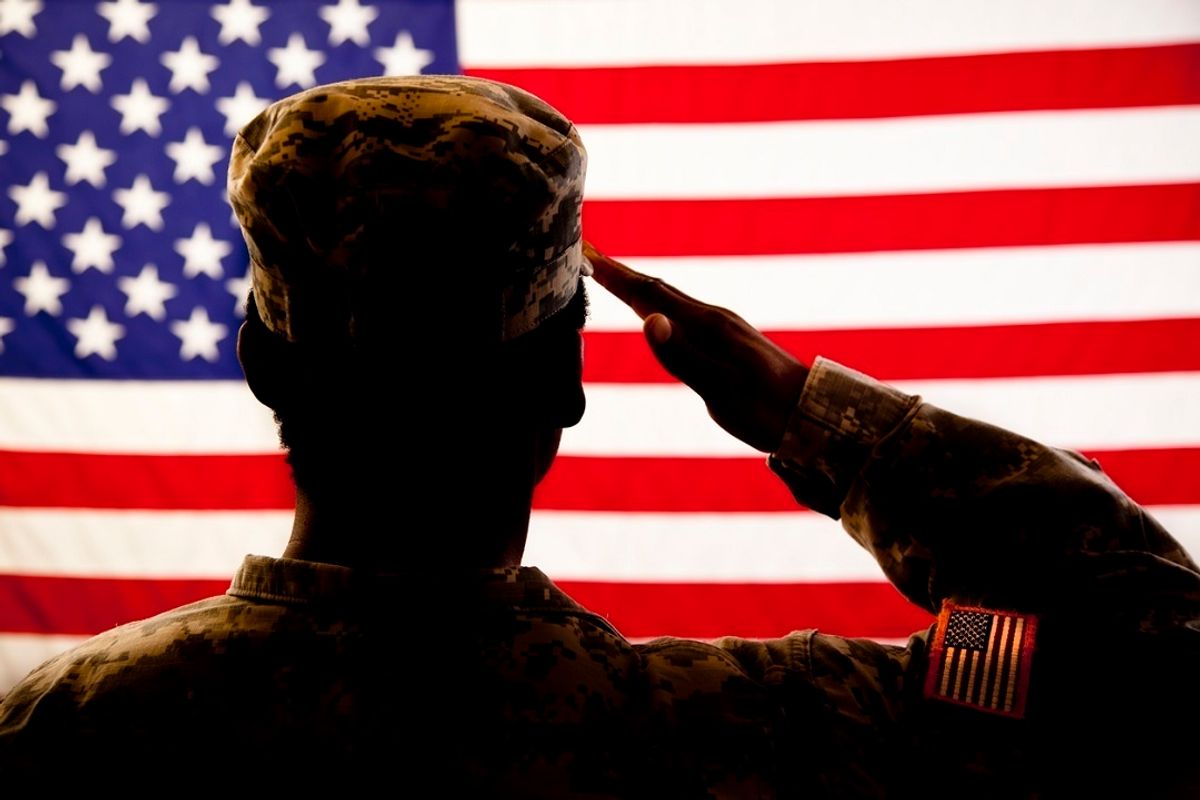 Military Service is a Family Affair for Penske Recruiter
Loren Robinson grew up listening to his uncles' and brothers' recollections of their military service – from World War II to Vietnam – knowing one day, he would continue his family's legacy of service.
---
An Army veteran, Robinson, now a recruiter for Penske Truck Leasing in Denver, Colorado, found himself sharing his own recollection with his three sons, who followed their father into military service.
"Serving means a lot to me and to my family," Robinson said. "It is probably the noblest thing you could ever do."
As Penske pauses this week to thank veterans for their service and sacrifice, our associates are reflecting on their military service and what it means to be a veteran.
A Changing World

Robinson was in high school when he decided to enlist along with one of his classmates. The Army seemed the right fit. Two of his brothers served in the Army and another brother served in the Marines.
When Robinson enlisted, it was the time of the Cold War with the Soviet Union and a few years removed from the Fall of Communism.
During his 26-year military career, Robinson would be assigned to Army installations across the U.S. and overseas, including several combat zones.
He was stationed in Germany. He deployed to Bosnia and Somalia. He also served in Iraq as part of both Operation Desert Shield and Operation Desert Storm.
Yet, it was his time in Iraq, after 9/11, which left a lasting impression.
"You really became close to people you serve with; you become more like a family," Robinson said. "Although, you are going through something that is pretty traumatic."
Robinson was in charge of convoy security, where it was his job to secure the movement of logistical items throughout the country.
"It was one of the jobs where we were targets on the highway, so we had to make sure we secured those logistical assets to make sure they got to the different forward operating bases," he said. "After a while, you become used to it."
Robinson would complete three tours in Iraq before he retired from military service in 2011.
Continuing the Legacy of Military Service
As much as the world had changed over the years, Robinson realized his family had changed too.
"The one thing you notice is the world doesn't stop moving. Your kids get older. Things happen within your family. You miss marriages. You miss graduations," he said. "You have to understand that you are doing a noble cause to make those things happen."
One of the biggest surprises for Robinson came when his three sons announced that they would follow him into military service. As proud as he was of his sons for continuing the family legacy of service, Robinson could not help but feel a little fear.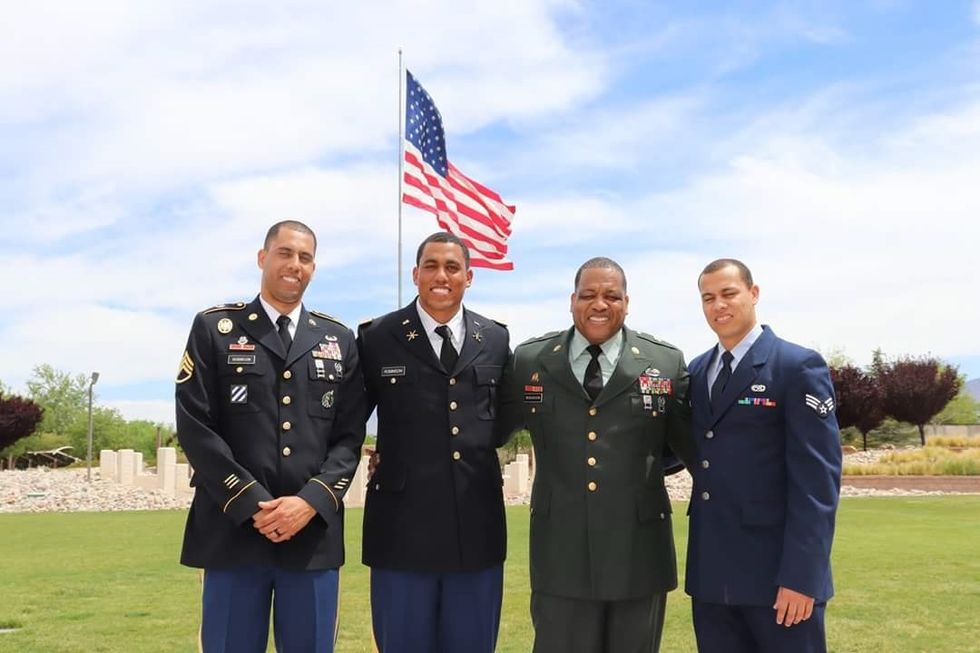 "I am very proud of them that they did enter military service, but you hope, when you are serving, that the conflicts would end and your kids would not be subjected to that and make that choice," Robinson said.

Two of his sons are serving in the Army and a third son served four years in the Air Force.
Looking back, Robinson said his military service positioned him well for the transition to civilian life.
"It taught me about patience, understanding, and how to work with people of different backgrounds and cultures," he said. "Of course, the discipline the military instilled in me was a big piece, and leadership and selfless service were big pieces as well."
As a recruiter, Robinson said he is proud to be able to play a part in helping to bring in new talent to help grow the company.
On Monday, the nation will pause on Veterans Day to remember the service and sacrifice of the nation's veterans. Robinson will focus on the contributions of so many veterans who served before him.
"The one thing I like about Veterans Day is when I see veterans who are older. I am a part of that lineage. I take pride in that," he said. "I am glad that I had the opportunity to serve and do my part as an American. I'd do it again."
Penske is committed to hiring veterans and have been named 2020 Military-Friendly Employers by VIQTORY, the publisher of G.I. Jobs and Military Spouses magazines.
In addition, Penske partners and supports military-friendly organizations, including The Paralyzed Veterans of America's Mission: ABLE campaign, Support Military Spouses, World T.E.A.M. Sports and Toys for Tots.
Penske Truck Leasing and Penske Logistics offer a range of career opportunities, including truck fleet maintenance technicians, truck drivers, fleet maintenance supervisors, operations management roles, logistics and supply chain operations roles and many others. Visit www.GoPenske.com/careers/veterans for more information on career opportunities.
By Bernie Mixon