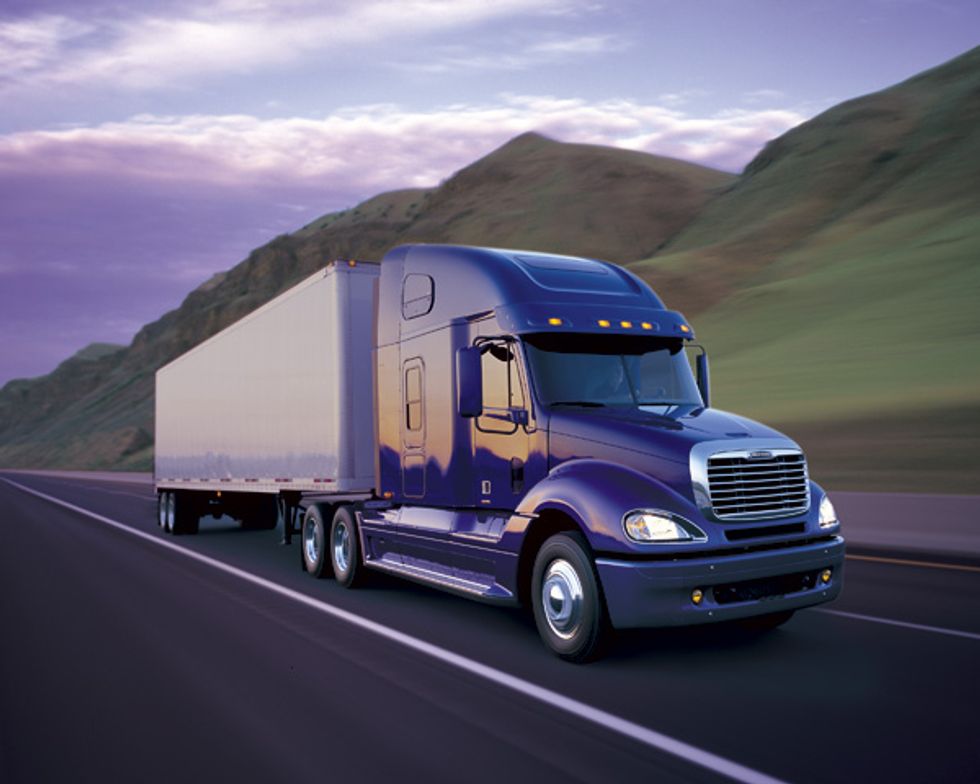 FMCSA Urges Truck Fleets to Choose GPS Systems Wisely
The U.S. Federal Motor Carrier Safety Administration (FMCSA) is reminding truck drivers and fleet operators to choose their GPS navigation systems carefully. Failing to select a GPS navigation unit designed for commercial vehicles can lead to serious safety concerns.
---
"All GPS navigation systems are not created equally," said Penske Truck Leasing's Mike Flynn, manager of on-board technology.
"It's easy to purchase a consumer grade GPS navigation unit online or at any leading electronics retailer," he said. "However, many of these systems are simply not set up or designed for commercial vehicle use and they should not be used by any commercial truck fleet."
Flynn said it's a matter of safety for truck drivers and others on the road.
"Consumer grade GPS navigation systems simply don't identify things like low overpasses, weight restrictions, or other warnings critical to operating a truck safely and in compliance with local ordinances," he noted.
FMCSA has designed a special PDF visor card for truck drivers and fleet operators to download here.
Penske Offers Help with Fleet Technology Solutions
In an era of more stringent CSA regulations for commercial truck fleets and truck drivers, it's best to make the extra investment in commercial grade telematics systems.
Penske Truck Leasing helps its full-service truck leasing customers select from wide variety of commercial fleet telematics systems.
These systems offer commercial grade GPS navigation technology and other more robust tools to help drivers and fleet owners track the vehicle and its performance, maximize fuel efficiency, ensure regulatory compliance, track location, and much more.
Contact Penske Truck Leasing today to discuss your on-board fleet technology needs.
By Randy Ryerson