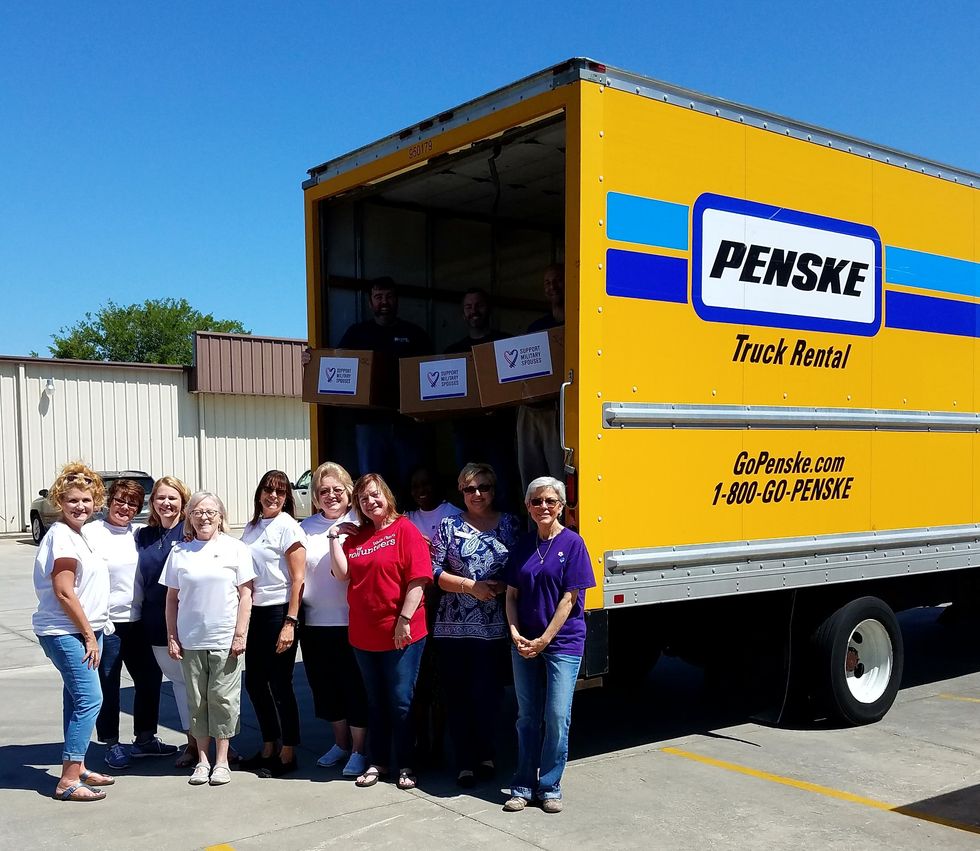 Celebrating the Service and Sacrifice of Military Spouses
For military families, deployment signals a call to serve not just for enlisted men and women but also for the spouses and children who love them.
---
Managing the simple pleasures of family life often falls to military spouses who fill the void left by their significant others and provide peace of mind for their active duty spouses as they go off to serve.
Penske Truck Rental is proud to join with Support Military Spouses (SMS) to help celebrate Military Spouse Appreciation Day on May 11, a day set aside to celebrate the extraordinary contribution of the nation's military spouses.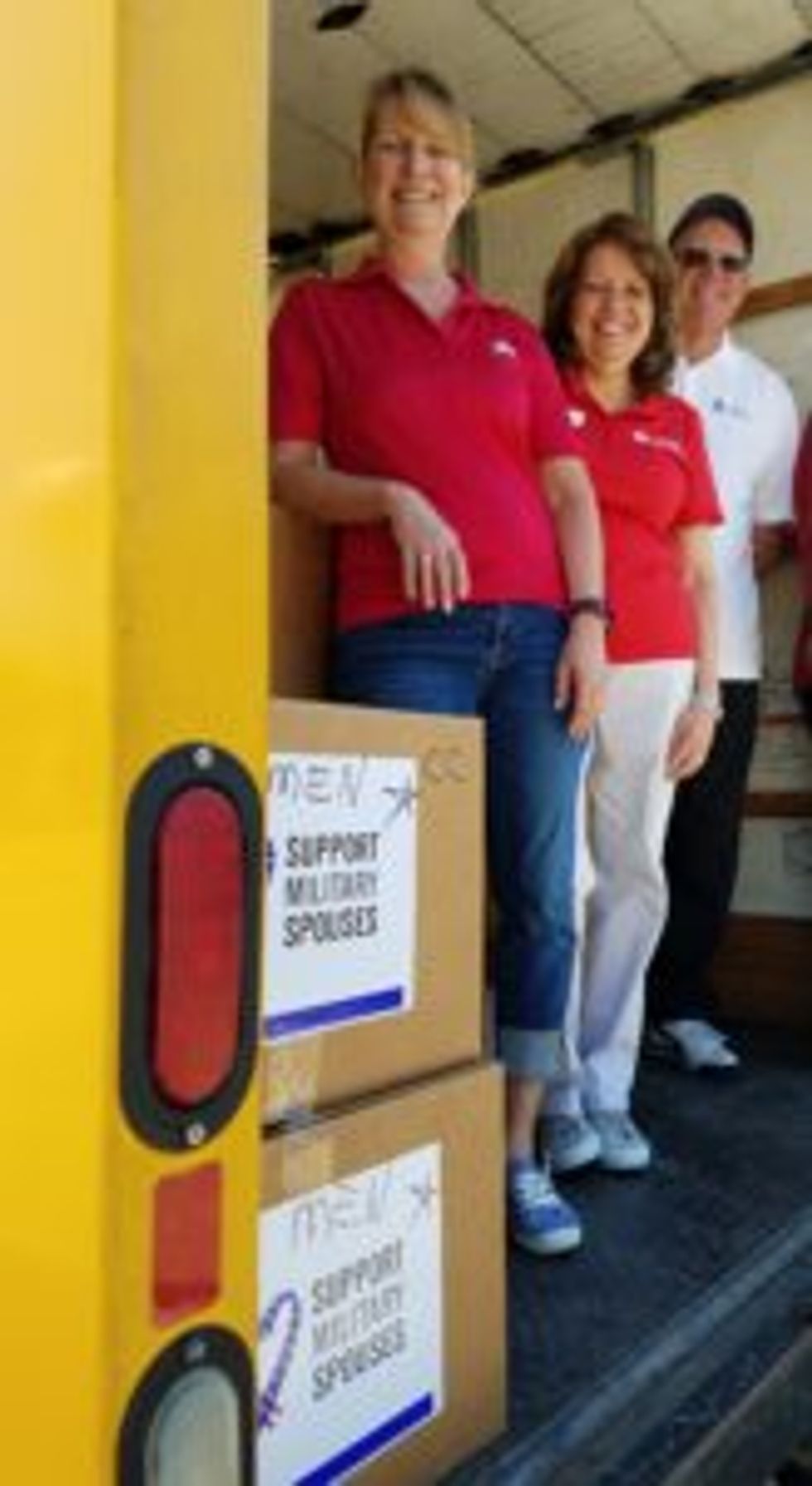 The North Carolina-based non-profit organization will use a Penske rental truck to transport and distribute Appreciation Care Packages to military spouses across Georgia, North Carolina and South Carolina.
Care packages will be distributed to 500 military spouses tomorrow at Fort Bragg in Fayetteville, North Carolina. Similar package delivery parties will occur next week.
"Military spouses and their families sacrifice for the freedoms we enjoy," said Diane Rumley, who along with her husband Steven co-founded SMS and are in their ninth year of delivering care packages to military spouses. "By giving a care package, we wish to say thank you for their service to our country on the home front."
Unsung Heroes
A U.S. Chamber of Commerce Foundation report, citing 2015 Department of Defense data, put the number of active duty military spouses at nearly 642,000. The majority of the spouses are women, with nearly half of them raising children, many of whom are 11 years old or younger, according to the report.
In 1984, then-President Ronald Reagan set aside the Friday before Mother's Day as a day to remember the service of military spouses to the nation.
It means even more to their spouses deployed into combat situations.
"The service members feel like the spouse is more of a hero than they are because the service member signed up to serve our country. The spouse and the children, while their signature is not on that dotted line, are serving just as much," Mrs. Rumley said. "Knowing that the spouse is stateside taking care of things on the home front actually allows the service member the peace of mind to be able to do their job and do it well."
In addition to deployments, military relocations also can take a toll on military families.
"Many of those spouses are relocated during many of life's milestones, such as birthdays, holidays, first steps, first words, kindergarten and graduation," Mrs. Rumley said. "They are in many cases starting over. You are doing it without your husband or wife. It's a lot."
Humble Shoebox Beginnings
The Rumleys created the non-profit SMS in 2009 with a goal to provide every U.S. military spouse with an Appreciation Care Package as a way to thank military spouses for their sacrifices.
That first year, in 2010, Mrs. Rumley remembers packing up a Penske van with 35 shoeboxes, filled and donated by caring individuals, and delivering them to Seymour Johnson Air Force Base in Goldsboro, North Carolina.
The shoebox, like today's care package, contained a handwritten note, a simple but meaningful gesture that touches the hearts of the military spouses.
SMS provides care packages twice a year: on Military Spouse Appreciation Day and at Christmas when the effort extends to children, dubbed by Mrs. Rumley as "the littlest heroes." In December, about 2,000 care packages are distributed to children and another 1,000 to military spouses.
As the end of this month's package delivery parties, SMS will have delivered more than 55,000 care packages to military spouses and their children, Mrs. Rumley said.
"It's grown from when we started out with 35 shoeboxes to now serving seven military bases in three states," Mrs. Rumley said. "Penske has been there from the beginning."
Penske Sleigh
As a founding partner, Penske has provided trucks to SMS each year to assist in their effort to transport care packages to the bases for distribution to military families. The truck is affectionately known as the "Penske Sleigh."
"We couldn't do what we do without the Penske partnership," Mrs. Rumley said.
Penske has been a longtime supporter of the military – active duty, veterans and military families.
Both Penske Truck Leasing and Penske Logistics are committed to hiring veterans and have been named 2018 Military-Friendly Employers by Victory Media, the publisher of G.I. Jobs magazine.
In addition, Penske collaborates and supports military-friendly organizations, including The Paralyzed Veterans of America's Mission: ABLE campaign, World T.E.A.M. Sports and Toys for Tots.
To assist with military moves, Penske Truck Rental established a specialized military call center in 2014 to help reduce the stress of do-it-yourself moves for military families.
People to People, Heart to Heart
In addition to Fort Bragg and Seymour Johnson Air Force Base, care package delivery parties will be held in Fort Gordon in Georgia; Camp Lejeune in Jacksonville, North Carolina; Shaw Air Force Base in Sumter, South Carolina, and Joint Base Charleston in North Charleston, South Carolina.
No matter the location, Mrs. Rumley said the reaction is the same.
"Everybody ends up crying, but they are happy tears," she said. "It's not the contents of the care package that make it special for them. It's because people, like Penske, understand the mission, support it, and allow it to really happen. It's people to people, heart to heart."
"Behind every care package is a military spouse and she and he has a story. It would touch your heart to see the sacrifices that they are making. They don't complain and they serve," Mrs. Rumley said. "The fact that they are recognized gives them the encouragement they need to keep going."
For more information about SMS visit SupportMilitarySpouses.org.
By Bernie Mixon