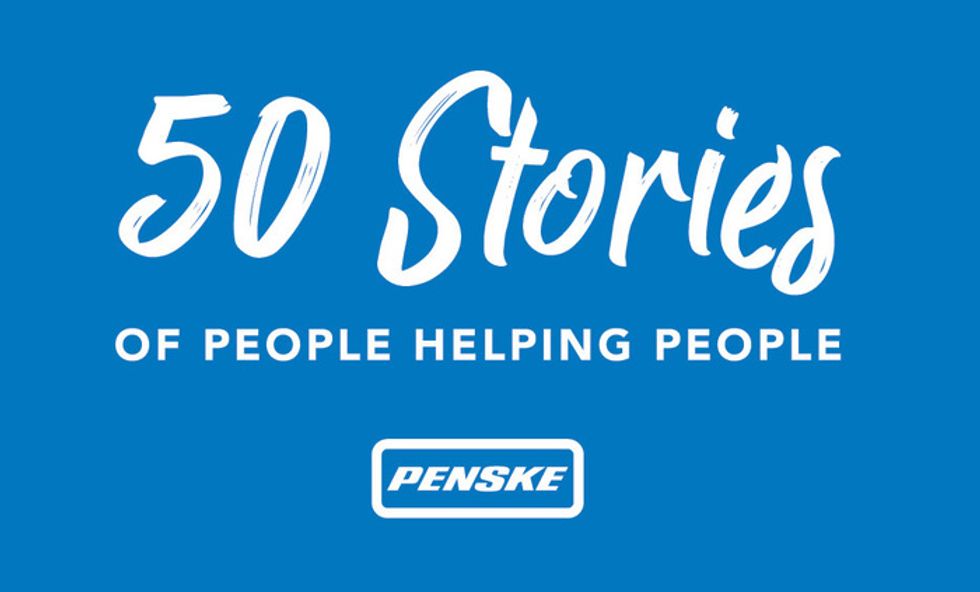 Associates Host Donation Drive to Aid Homeless
Editor's note: This story is part of our "50 Stories of People Helping People" series. As we celebrate Penske's 50th anniversary in 2019, we are spotlighting associates every Friday who are making a difference in their communities.
---
Each year, thousands of people facing homelessness and poverty seek out Amos House, a Providence, Rhode Island-based social service agency, for food, shelter and other services.
Penske associates in Massachusetts and Rhode Island came together recently to help the agency by hosting a necessity drive, which collected more than 600 items, including non-perishable food items, clothing, household goods and other necessities.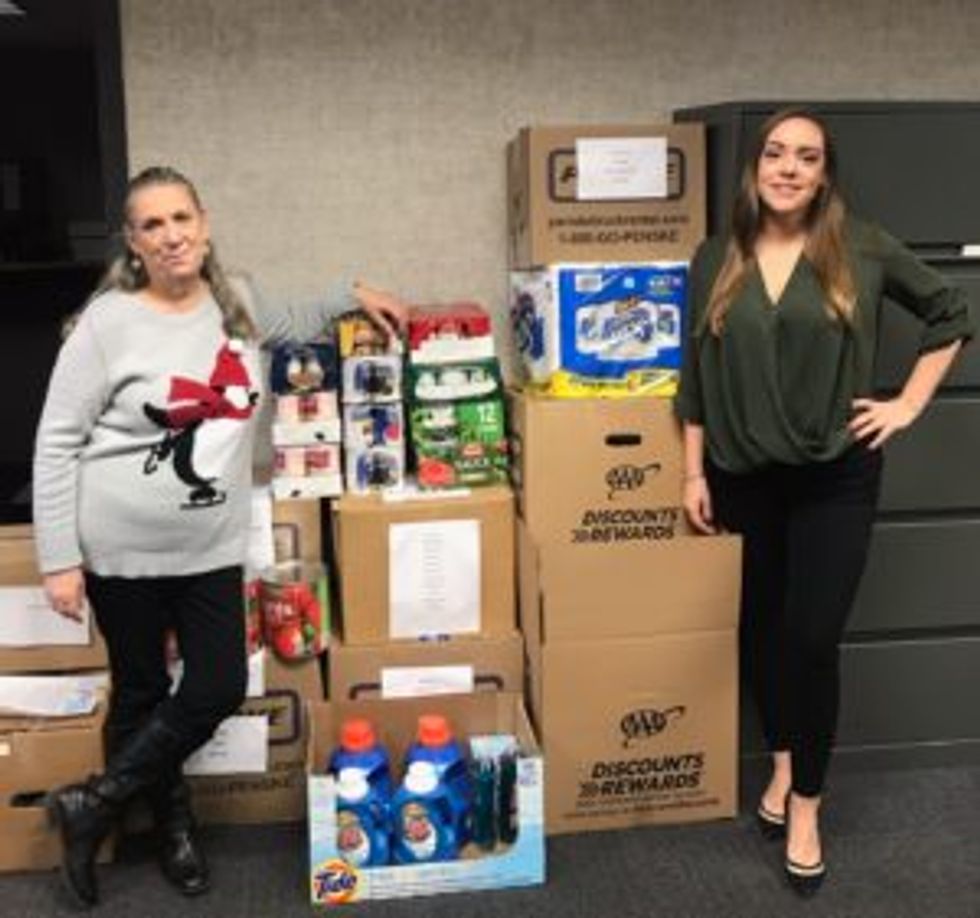 Deborah McKenna (pictured, left) and Mia Lipsky-Kimball (pictured, right)
The drive, which ran from November to mid-December, was coordinated by Deborah McKenna, administrative assistant and Mia Lipsky-Kimball, national account support coordinator, who both recognized the impact the agency had on those in need.
"Amos House offers more than a meal to the ever-growing homeless population in our state," McKenna said. "While Amos House may have the largest soup kitchen in Rhode Island, they provide the means to help people out of homelessness, poverty and addiction and to rebuild their lives."
"We liked that Amos house was more than just a shelter. They provide job training, housing, medical care, meals, and clothing," Lipsky-Kimball said. "We felt that Amos house addresses more than just homelessness; it helps people obtain skills and get back on their feet."
Amos House provides services to thousands of people each year, including job training, childcare and other programs. Community donations and volunteers make the work that Amos House does possible.
"Men, women and children who come to Amos House in need of a meal are experiencing a personal crisis and food insecurity on many levels. Each year, we serve approximately 150,000 meals in our Soup Kitchen," said Jessica Salter, director of development.
More than 1,000 volunteers donate their time and talents to Amos House, Salter said. "We utilize volunteers daily to help prepare and serve breakfast and lunch meals, helping us limit staffing costs," Salter said.
The donations from efforts like Penske's associates are vital for people working to rebuild their lives.
"For the chronically homeless or those facing a long-term financial crisis, our food program represents their only access to daily warm, nutritious, filling meals," Salter said. "For men and women living in our Recovery Based Shelter programs, access to clothing, toiletries and food helps stabilize them so that they can focus on other things."
"The ability to dedicate themselves to job training programs, mental health services and adult education is a life-changing opportunity," Salter said.
Matt Henry, district manager in Providence, Rhode Island, applauded the efforts of his associates on behalf of the community.
"There are ways that Penske is able to make a difference in the community," Henry said. "It is part of our commitment as a district and company to the areas we serve."
By Bernie Mixon