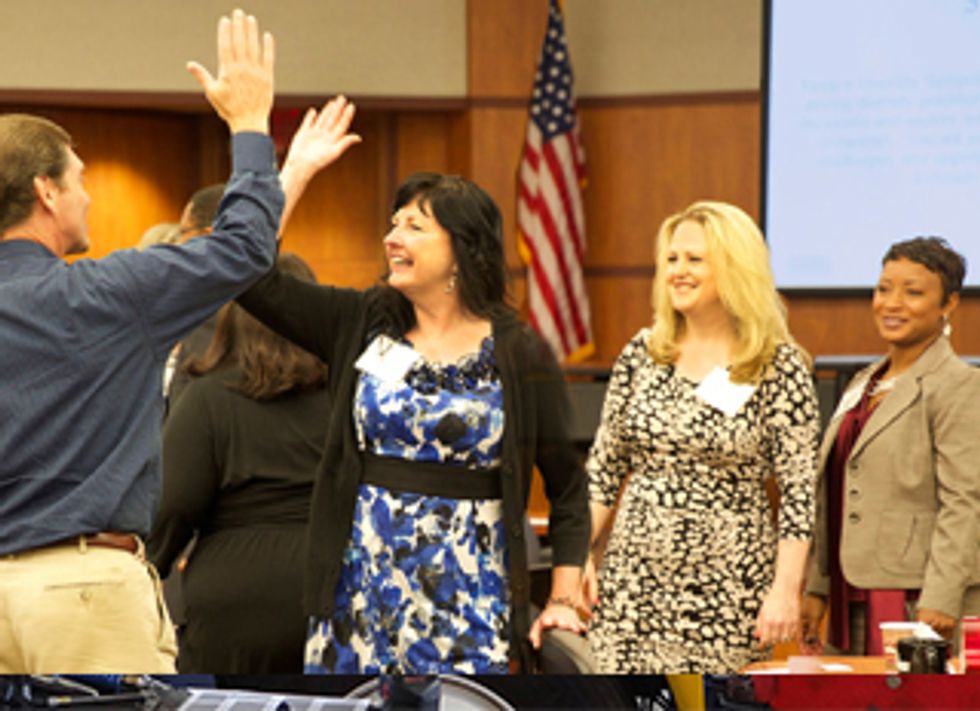 More than 40 diversity and inclusion practitioners recently attended the first Diversity & Inclusion (D&I) Symposium at Penske's headquarters in Green Hills, Pennsylvania, to network and explore issues of diversity and inclusion that impact their businesses. The event was hosted by Penske and Wawa.
"We wanted to provide a forum for diversity practitioners in our area to network and speak honestly and openly about diversity and inclusion topics," said Delphia Howze, Penske's manager of diversity & inclusion and corporate HR, who organized the event with Elizabeth Moore, Wawa's manager of diversity & inclusion. "At Penske, we recognize the importance of creating a warm and inclusive environment for each associate. The success of our associates equals the success of Penske."
Penske vice president of fuels and environmental affairs Drew Cullen will participate in a webinar hosted by the U.S. Environmental Protection Agency (EPA)SmartWay program on August 27 at 2:30 p.m. ET/1:30 p.m. CT/11:30 a.m. PT, "Anticipatory Supply Chains." The complimentary webinar will also include the president and CEO of the Council of Supply Chain Management Professionals (CSCMP), Rick Blasgen, and Beau Gentry, director of transportation for Menlo Logistics.
Penske Truck Rental is a proud supporter and sponsor of theNational Veterans Wheelchair Games, presented by the U.S. Department of Veterans Affairs and the Paralyzed Veterans of America. The 34th annual event kicked off on Tuesday night with opening ceremonies at the Pennsylvania Convention Center in Philadelphia (see PVA's video below).
Penske Commercial Vehicles, based in Brisbane, Australia, has announced a new venture withPenske Truck Leasing, Co., L.P. to offer commercial truck rental services in Australia. The venture, Penske Commercial Leasing Australia, will operate under the brand name Penske Truck Rental.
Penske will participate in two upcoming Veteran Career Fairs: the Phoenix Veteran's Job Fair and the Fort Drum Army Career & Alumni Program (ACAP) Career Fair. The events are open to active duty, veterans, guard/reservists and military spouses.
Penske is participating in the Hoops for Troops Veteran Hiring Expo from 10 a.m. – 3 p.m. Wednesday, Aug. 6, in the Skyline Room at the Allstate Arena, 6920 N. Mannheim Road, Rosemont, Illinois. The event is open to veteran job seekers, active duty military members, Guard and Reserve members, and military spouses.
Penske Truck Rental is now working withuShip to provide do-it-yourself movers with a strong network to affordably ship items such as large cars, boats, motorcycles and other types of special care freight. Penske customers can save up to 50 percent via PenskeTruckRental.com.
Loading posts...