Penske Logistics South America has signed a contract with Italianmotorcycle brand Ducati in Brazil to provide warehouse management services for a distribution center in Cajamar (SP).
Okay. You're moving. Don't freak out. Penske Truck Rental has a new moving relationship to help make your next move a whole lot less stressful. Kandela Concierge provides a true concierge experience when you are moving into a new residence by coordinating all the details of your home services including: cable TV, internet, phone service, home security, and much more.
Penske Logistics is a first-time sponsor of this 18th annual study, initiated by Dr. C. John Langley, clinical professor, supply chain information systems and director of development, center for supply chain research at Smeal College of Business at Penn State University. There are three videos embedded within this post. Dr. Langley offered highlights of the study and Shanton Wilcox, principal, logistics and fulfillment leader for Capgemini Consulting, offered his take on global trade management. Zack Deming, principal at Korn/Ferry International, talked about smart growth leaders.
As part of Penske Logistics' thought leadership the company has once again sponsored Dr. Bob Lieb's 20th Annual Survey of Third-Party Logistics Provider CEOs. There are five videos embedded within this blog post: Dr. Lieb discussed the North America, Europe and Asia-Pacific portion of the surveys; and Penske senior vice president of sales Joe Carlier provided insight from Penske's perspective. Lastly, both Lieb and Carlier talked about talent management, a key component of this year's survey.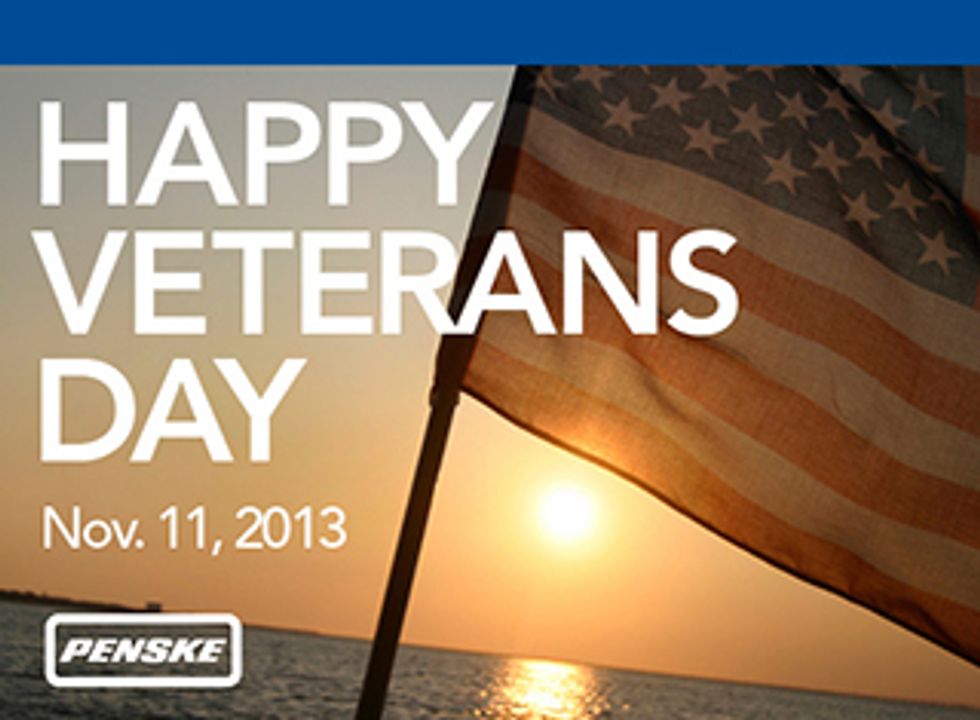 Penske has been named to G.I. Jobs magazine's Top 100 Military Friendly Employers® list for the third consecutive year.
The magazine recognizes military friendly companies that demonstrate commitment to recruiting America's veterans. Penske ranked 68th on the overall 2014 Top 100 list.
Penske will participate in Veteran Recruiting Services' Veterans Day Virtual Career Fair from 1 – 4 p.m. EST. Monday, Nov. 11.
Penske Logistics today announced that it has selected the JDA® Warehouse Management and JDA® Warehouse Labor Management solutions for use on a global basis. The decision is one in a series of recent moves by Penske Logistics to further modernize and upgrade its supply chain and logistics technology capabilities. The announcement was made during JDA FocusConnect 2013, JDA's annual conference, at the Sofitel London Heathrow Hotel in the United Kingdom.
Penske's Binghamton and Conklin, N.Y., locations are hosting a Career Fair from 2 – 8 p.m. Thursday, Nov. 7, at the Double Tree Binghamton, 225 Water St., Binghamton.
Loading posts...