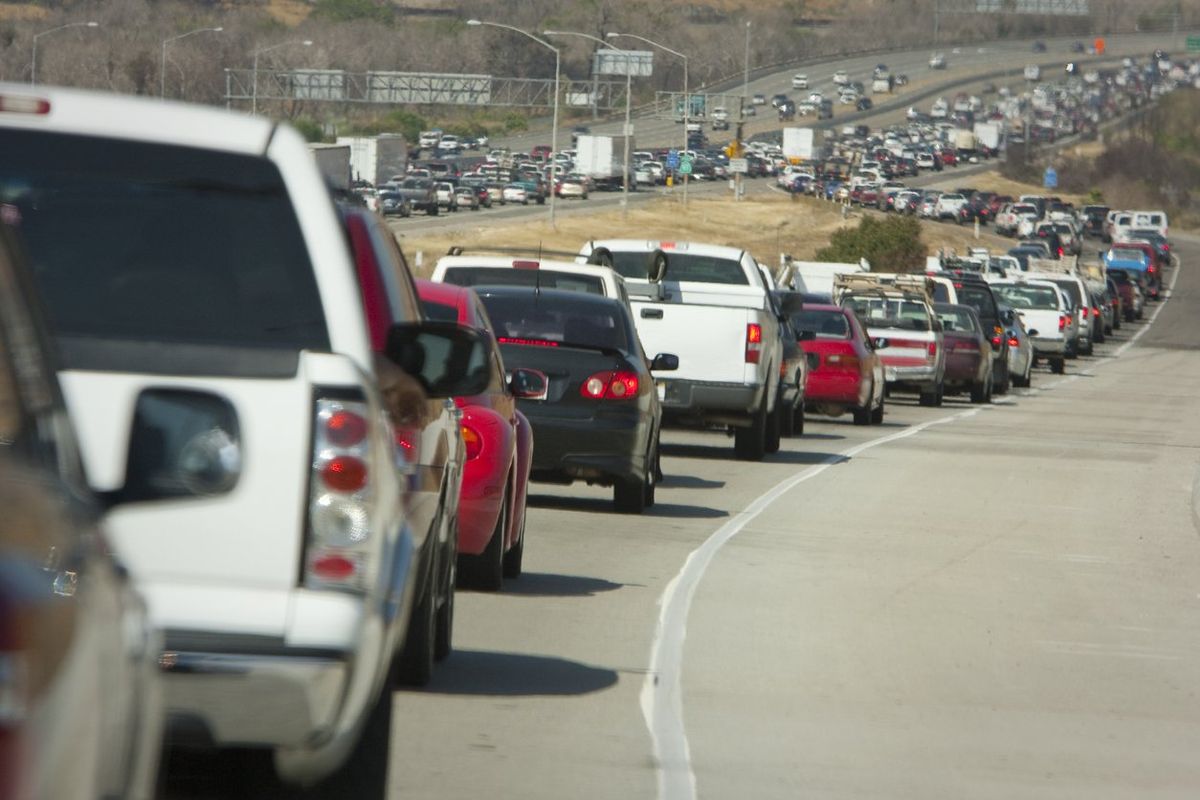 Traveling Memorial Day Weekend? Pack Some Extra Patience for the Road
With Memorial Day weekend travel set to shift into high gear, drivers – including do-it-yourself movers – are encouraged to pack a little patience for the road.
More than 37 million drivers are expected to drive to their destinations during the long holiday weekend, which continues through Monday – a 6% increase over last year, according to AAA.
---
"This is expected to be the third busiest Memorial Day weekend since 2000, when AAA started tracking holiday travel," said Paula Twidale, senior vice president of AAA Travel. "More Americans are planning trips and booking them earlier, despite inflation. This summer travel season could be one for the record books, especially at airports."
Trains, Planes and Automobiles
AAA expects an increase in Americans traveling by trains, planes and automobiles this Memorial Day weekend.
Overall, an additional 2.7 million more people will take to the nation's roads, rails and runways compared with last year.
An estimated 37.1 million Americans will drive to their Memorial Day destinations, an increase of 2 million over last year.
The greatest amount of congestion is expected today, and the lightest days are predicted to be Saturday and Sunday, according to INRIX, a transportation data insights provider.
Drivers in metro areas including Boston, New York, Seattle and Tampa can expect regular travel times to double during the holiday period.
"Knowing when and where congestion will build can help drivers avoid the stress of sitting in traffic. Our advice is to avoid driving during peak hours or use alternative routes," said Bob Pishue, transportation analyst at INRIX.
Summer Moving Season
Memorial Day also signals the start to the busy summer moving season, as do-it-yourself movers pack up for moves across town and across the country.
Penske's helpful moving advisors are ready to help at each stage of the move, from selecting the right truck, planning routes, and how to prepare for moving day.
Our moving experts offer these tips for Memorial Day do-it-yourself movers:
Pack up early so that loading can begin as soon as you pick up your truck.
Give yourself enough travel time to account for potential delays, including road construction.
Make sure you have snacks and drinks ready for the road.
For cross-country movers, plan breaks and do a little sightseeing along the way.
After you arrive at your destination, make sure you allow enough time to unload.
Ready to get started planning your summer do-it-yourself move?
Penske Truck Rental offers free unlimited mileson all one-way truck rentals, discountsfor AAA members, college students and members of the military as well as packing supplies and 24/7 roadside assistance. Are you ready to make a reservation? Visit the Penske Truck Rental websitefor more information.
By Bernie Mixon