Athletes – some 600 strong – rode bikes and hand cycles cross-country recently as part of the 15th annual Face of America Ride, an event that seeks to both honor and forge a kinship among military veterans who have been injured or disabled during their service.
The two-day event, sponsored by World T.E.A.M. Sports, a non-profit organization which creates events for adaptive and able-body athletes, featured participants from across the U.S., Puerto Rico and Canada, including 150 adaptive military veterans.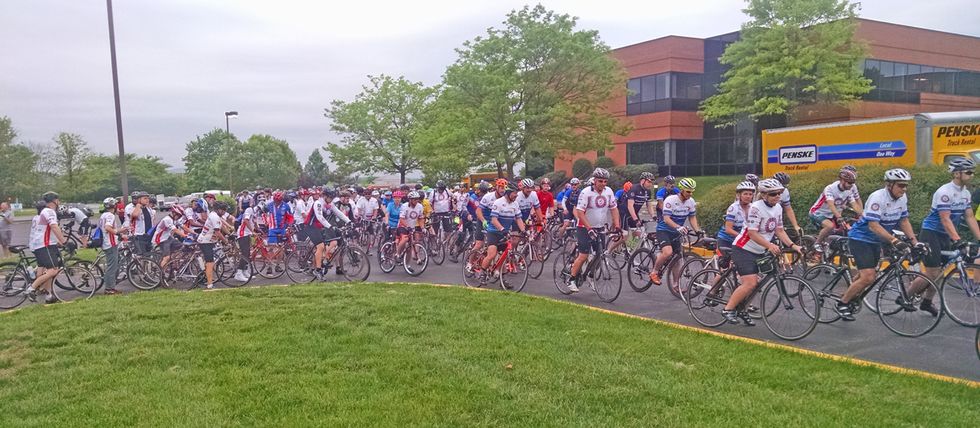 Penske Truck Rental lent support to the event, which was held April 28- 30, by providing box trucks and vans to transport event gear, luggage, bikes and other materials.
"Penske's generous support has been critical to the success of our annual Face of America ride," said Richard Rhinehart, director of communications for World T.E.A.M. Sports. "Without those rentals, Face of America simply could not be run."
Face of America began in 2000 as a cross-country bicycle and hand cycle ride with two teams of adaptive and able-bodied athletes – one riding from the east coast and the other from the west coast and eventually meeting under the Gateway Arch in St. Louis, Missouri.
In 2006, Face of America honored military veterans who were killed or disabled in Iraq or Afghanistan. The military recognition was expanded in 2010 to include all military veterans.
In this year's event, athletes began their journey from either the Pentagon in Arlington, Virginia, or historic Valley Forge, Pennsylvania, with both groups arriving at the Civil War battlefields in Gettysburg, Pennsylvania.
Pennsylvania Gov. Tom Wolf designated April 30 as "Face of America Day" in the Commonwealth to recognize Face of America as well as bring attention to the challenges military veterans face daily.
Adaptive athletes, who participated in the event, live with amputation, paralysis, blindness, Post-Traumatic Stress Disorder, depression and Traumatic Brain Injuries.
They ride the 110 to 120 miles on either route as part of their rehabilitation to improve or maintain their personal physical fitness and to meet other veterans who have experienced similar life challenges.
"Face of America is an inclusive event bringing together riders of all ages and backgrounds, including adaptive and able-bodied athletes," Rhinehart said. "The journey provides an opportunity for these diverse groups to meet and spend time together, learning more about themselves and their country."
The 2018 Face of America event will be held April 27-29. For more information, visit the Face of America website.
By Bernie Mixon