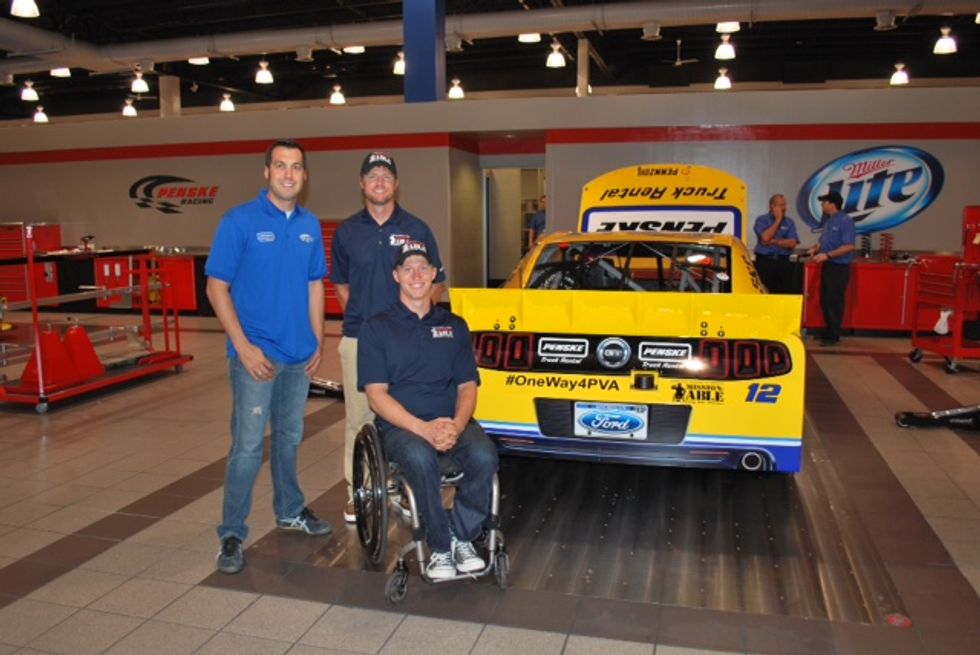 This weekend, the No. 12 Penske Truck Rental Ford Mustang will make another NASCAR Nationwide Series (NNS) appearance in the Zippo 200 race at Watkins Glen International. Penske Racing Driver Sam Hornish, Jr. will drive the iconic yellow car that will again feature the hashtag: #OneWay4PVA calling attention to Penske Truck Rental's year-long fundraising effort to benefit the Paralyzed Veterans of America's (PVA) Mission: ABLE program.
Ahead of Saturday's race, Sam Hornish, Jr. took some time to meet with a few veterans and representatives from PVA. The veterans were treated to a behind-the-scenes tour of the Penske Racing facility, an up-close look at the Penske Truck Rental Ford Mustang as well as souvenirs from the gift shop.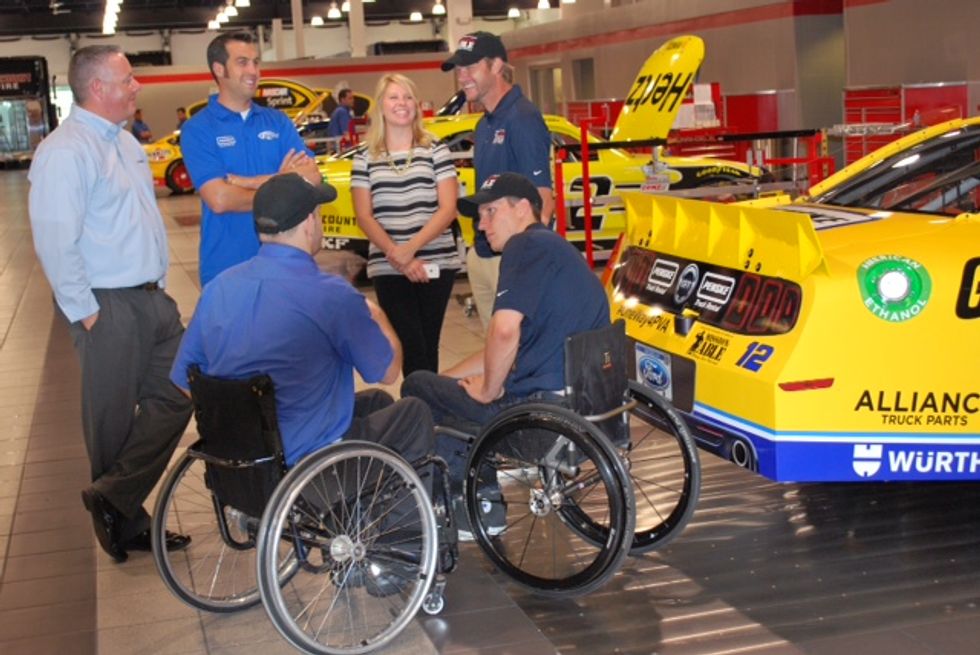 At last year's NASCAR Nationwide Series race at Watkins Glen, Hornish earned his first-ever NASCAR pole. He led 15 laps as he went on to score a top-three finish. Over the last two seasons in NNS competition Hornish has an average finish of 3.75 at road-course events.
After last weekend's strong, second-place finish in the Penske Truck Rental Ford Mustang, Hornish is just 14 points out of first in the series standings. He and Regan Smith both have 684 points with Smith holding a one win advantage over Hornish.
"We are coming out of a solid performance last weekend at Iowa and we ran very well last year at The Glen," Hornish said in a statement. "So, we are looking forward this race. I do enjoy the road course races as I feel like they suit my driving style. It is a challenge to set the car up as best as possible and then the driver has to carry it through the tough spots, and I like that. It is also a beautiful area and the fans are great, too. The Penske Truck Rental Ford team is ready for this one."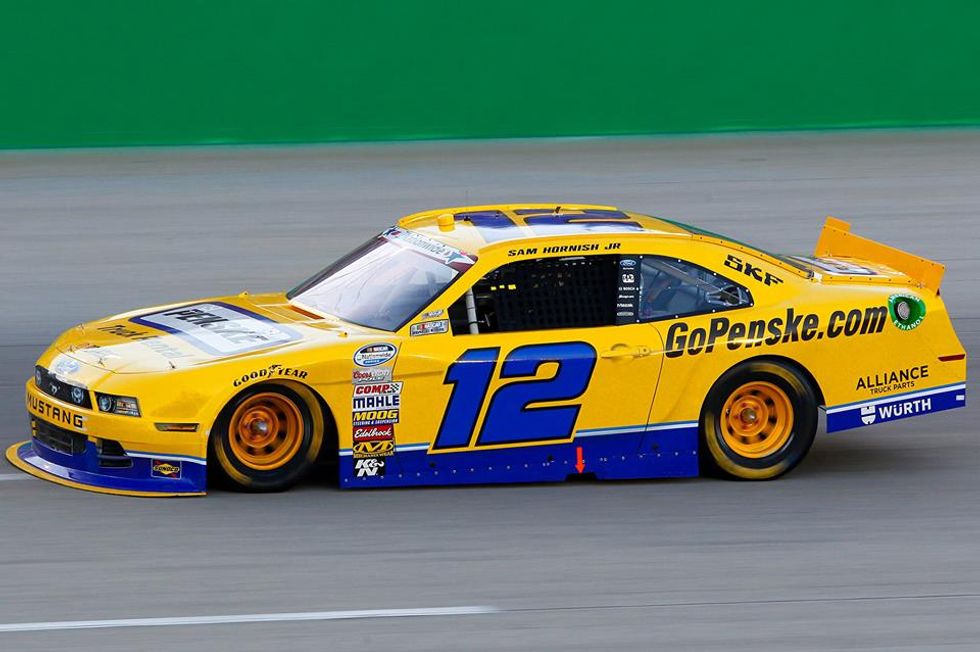 The Zippo 200 race at Watkins Glen International takes place Saturday, August 10 at 2:15 p.m. ET and will be broadcasted on ABC.
The Paralyzed Veterans of America is an organization founded by veterans for veterans. The Mission: ABLE campaign ensures veterans with disabilities get the care, benefits and job opportunities they've earned and deserve.
Since May, Penske Truck Rental has been inviting its consumer rental customers to donate $1 to support Mission: ABLE when they rent one-way trucks. The fundraising effort will continue to run through Memorial Day 2014.
To multiply the impact of its customers' contributions Penske Truck Rental is also matching each $1 donation its customers make during the campaign. Direct donations may also be made to Penske Truck Rental's #OneWay4PVA campaign without renting a truck on the PVA's website here.
By "Move Ahead" Staff