For the second year in a row, Penske has been voted a Top 10 VetFriendly Employer in a survey of more than 62,000 veterans who participated in virtual career fairs with Veteran Recruiting.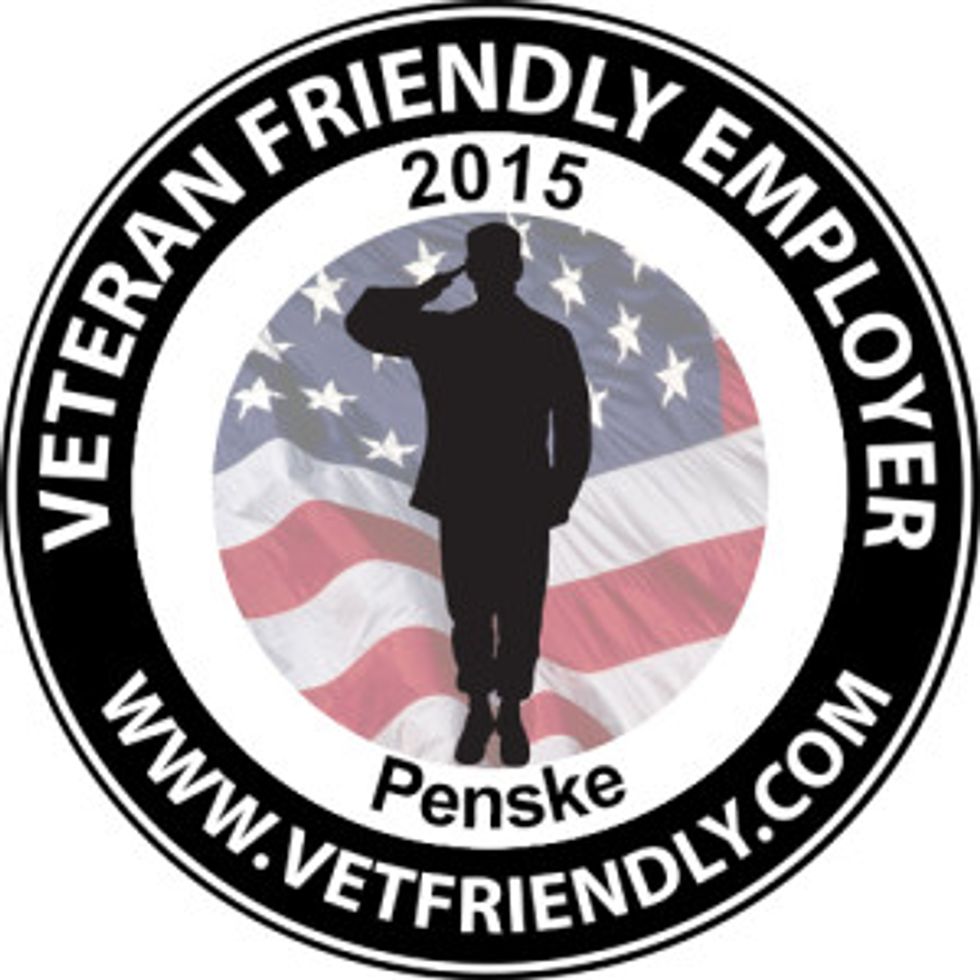 Penske offers an ideal opportunity for veterans to transition their skills and expertise into careers ranging from truck drivers and maintenance technicians to management jobs in truck rental, leasing and logistics.
"Our customers rely on Penske to provide vital services, transporting everything from food for local communities to supplies and products for global companies," said Jennifer Sockel, senior vice president of human resources at Penske. "Veterans bring teamwork and leadership skills and a work ethic that helps us deliver outstanding customer service."
Penske participated in eight Veteran Recruiting career fairs in 2015, with recruiters hosting real-time chats with active duty service members, military spouses, reservists and veterans. Veteran Recruiting emailed the 62,000 participants in the career fairs, asking them to vote for the most veteran-friendly companies, considering factors such as commitment to hiring veterans and follow-up after the career fairs.
Penske plans to participate in 12 Veteran Recruiting virtual career fairs during 2016.
In 2015, approximately 11 percent of Penske's newly hired associates were veterans, and the company employs a total of more than 1,800 veterans. For the past five years, Penske has also been included on the Top 100 Military-Friendly Employer and Military Spouse-Friendly Employer list compiled by Victory Media, publisher of G.I. Jobs and Military Spouse magazines.
Penske also partners with the Paralyzed Veterans of America and has raised more than $1 million to support medical care and employment opportunities for wounded veterans.
By "Move Ahead" Staff