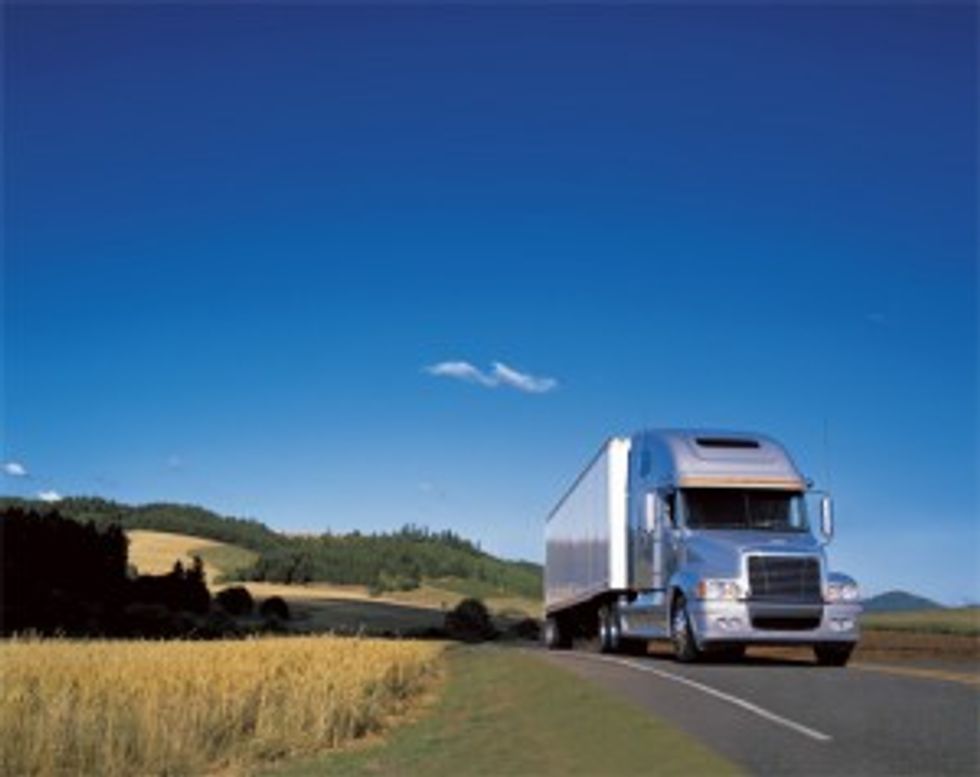 Inspectors will be out in force in early June as part of the Commercial Vehicle Safety Alliance's (CVSA) 28th annual International Roadcheck, reviewing driver information and inspecting vehicles.
The inspections will take place from June 2-4 with about 10,000 CVSA-certified local, state, provincial and federal inspectors in jurisdictions across North America performing truck and bus inspections. (Helpful tip:Download this free guide from CVSA.)
Cargo securement will be a special emphasis for this year's event as a way to remind drivers and carriers about cargo safety.
International Roadcheck is the largest targeted enforcement program on commercial motor vehicles in the world, with nearly 17 trucks or buses inspected, on average, every minute in Canada, the United States and Mexico, according to the CVSA.
The inspectors will conduct the North American Standard Level I inspection, a 37-step procedure that includes an examination of the driver and the vehicle.
Drivers will be asked to provide items such as their license, endorsements, medical card, and hours of service documentation. They will be checked for seatbelt usage as well as the use of alcohol and/or drugs.
The vehicle inspection includes the braking system, coupling devices, exhaust system, frame, fuel system, lights, safe loading, steering mechanism, drive line, suspension, tires, van and open-top trailer bodies, wheels and rims and windshield wipers.
Chuck Pagesy, director of safety, Penske Truck Leasing, pointed to Penske's own routine vehicle inspection program as being a good indicator of any issues prior to the Roadcheck.
"With Penske's thorough maintenance and repair programs and drivers completing routine pre-and post-trip inspections and documenting any defects so they get repaired promptly, the Vehicle Maintenance portion of Roadcheck 2015 is one area that can be well-managed and help to avoid any violations," he said.
Pagesy encouraged drivers to take the time leading up to the inspection to make sure their information is up to date and that their vehicles are in good working order.
"As a motor carrier, it is critical to ensure all drivers and equipment are well-prepared for this event," Pagesy said. "Due to the sheer volume of inspections completed in this very short period of time, failure to make it a priority with your drivers can result in numerous violations and adversely impact your CSA scores that can potentially jeopardize your operating authority. Preparation will pay great dividends for any motor carriers."
In light of the emphasis on cargo safety, Pagesy offered the following cargo tips for drivers:
Know your freight and understand the requirements/regulations for properly securing it.
Regularly stop and check the load while on route to ensure it remains properly secured.
Inspect all tie downs for damage and wear and replace any with defects or signs of wear.
Stay current with training and any changes in the FMCSA regulations.
Remember that load securement is critical for both public safety and preventing any damages to the cargo itself.
Since 1988, roadside inspections conducted during Roadcheck have numbered over 1.4 million, according to CVSA, resulting in an estimated 318 lives saved and 5,840 injuries avoided.
International Roadcheck is a program of the Commercial Vehicle Safety Alliance with participation by the Federal Motor Carrier Safety Administration, Canadian Council of Motor Transport Administrators, Transport Canada and the Secretariat of Communications and Transportation (Mexico).
By Bernie Mixon