A new art display is shining light on essential workers – including a Penske truck driver, technician and warehouse worker – who have been on the front lines of the pandemic since March 2020.
Touch is Essential is a sculptural art installation by Reading, Pennsylvania, artist Bruce Becker (pictured above) to honor essential workers for their brave efforts. Becker unveiled his Touch is Essential creation, partially sponsored by Penske Transportation Solutions, last month at the Reading Public Museum in Reading.
The art installation features 10" by 10" clay hand impressions of 200 essential workers, including the three Penske associates and those in a variety of other essential fields, including medical, retail, construction and public service. Visitors to the art installation can place their hand directly on and into the impression hand of the essential workers, helping to reconnect them through the sense that Becker says we've all been missing: touch.
"Honoring essential workers and giving us all a way to once again connect by touch was the drive behind this piece," Becker said. "The workers chosen represent ALL essential workers. We thank them all, around the globe. Now the hands that we could not shake to thank in appreciation will be there forever for each of us to thank in our own quiet way."
Penske Associates Reflect on Pandemic, Being a Part of Essential Workers Project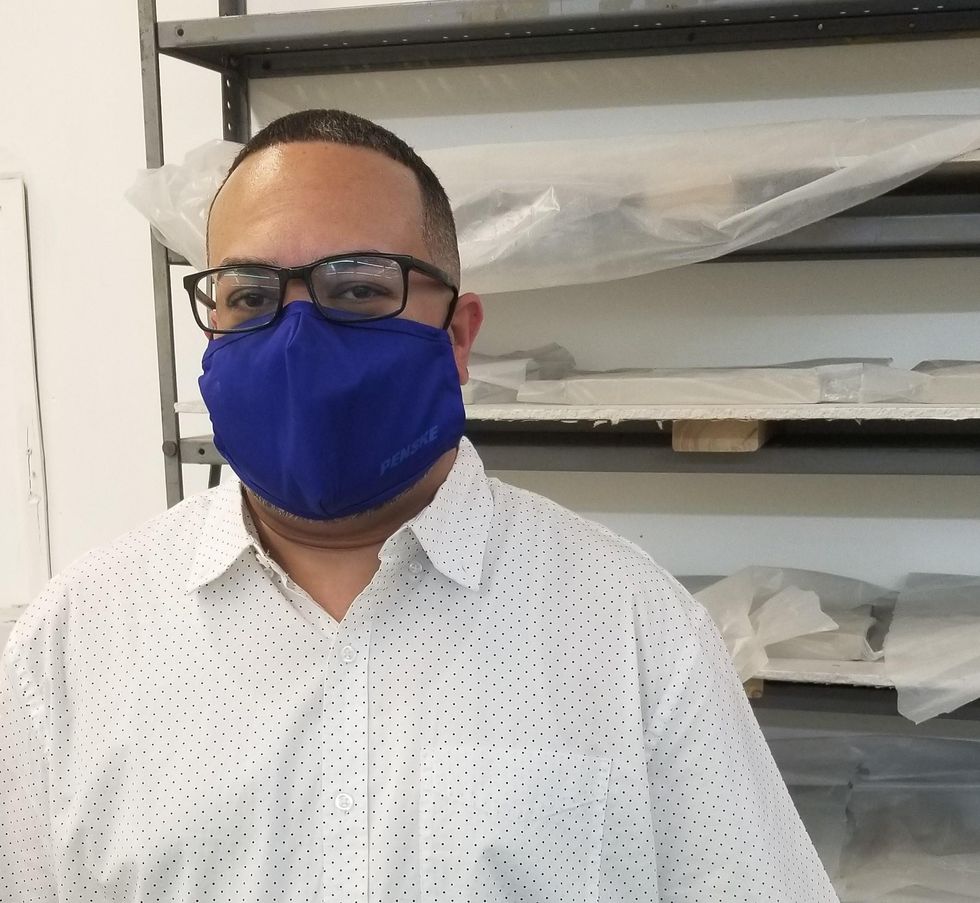 Jesus Medina, a second shift team lead at a Penske warehouse in Alburtis, Pennsylvania, says working through a pandemic isn't easy, but he and his team members kept going, adding that he "felt more important than ever."
He applauds Penske for all their COVID-19 safety measures.
"I'm grateful that Penske was able to keep us safe at work throughout this whole pandemic," he said.
He is proud to be one of the 200 essential workers who participated in this project.
"It means a lot to me being a part of this essential worker project, especially after the year we went through dealing with the pandemic," Medina said.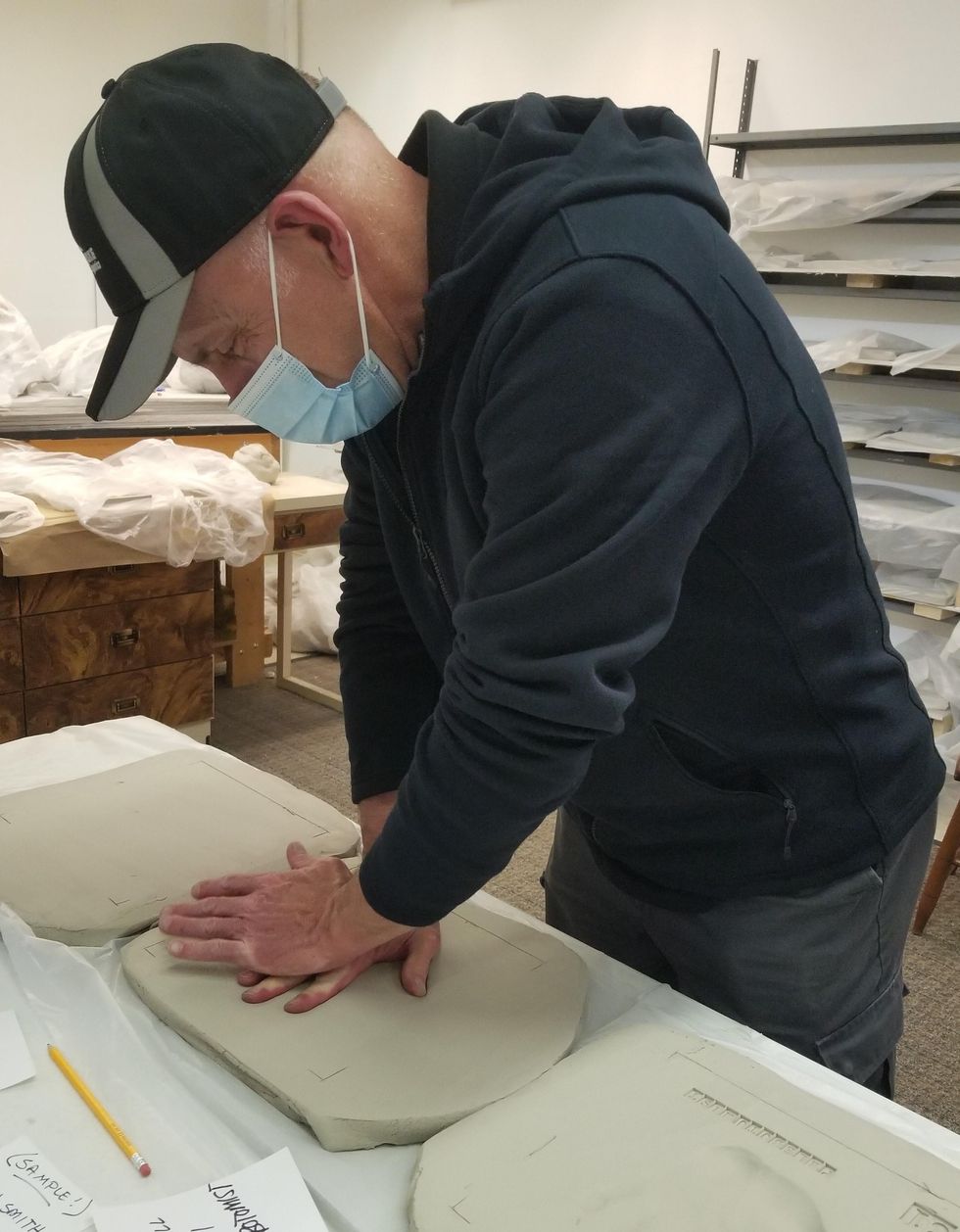 At the start of the pandemic, John Hackman, truck driver in Allentown, Pennsylvania, was driving into the heart of Manhattan, a route that would typically be filled with heavy New York City traffic. It would normally take him 90 minutes to get through the Lincoln Tunnel to enter the city. But things were different in the early days of the pandemic when the country was on lockdown.
"It was like a ghost town in New York," he said. "It was almost eerie. I was able to drive right through the tunnel."
Hackman switched routes last year and now delivers hospital supplies in Central Pennsylvania. He's proud to be doing his part to deliver essential supplies and appreciates the recognition for his efforts by being a part of the Touch is Essential project.
"It feels good to be an essential worker," Hackman said. "How much more essential can I be than delivering medical supplies?"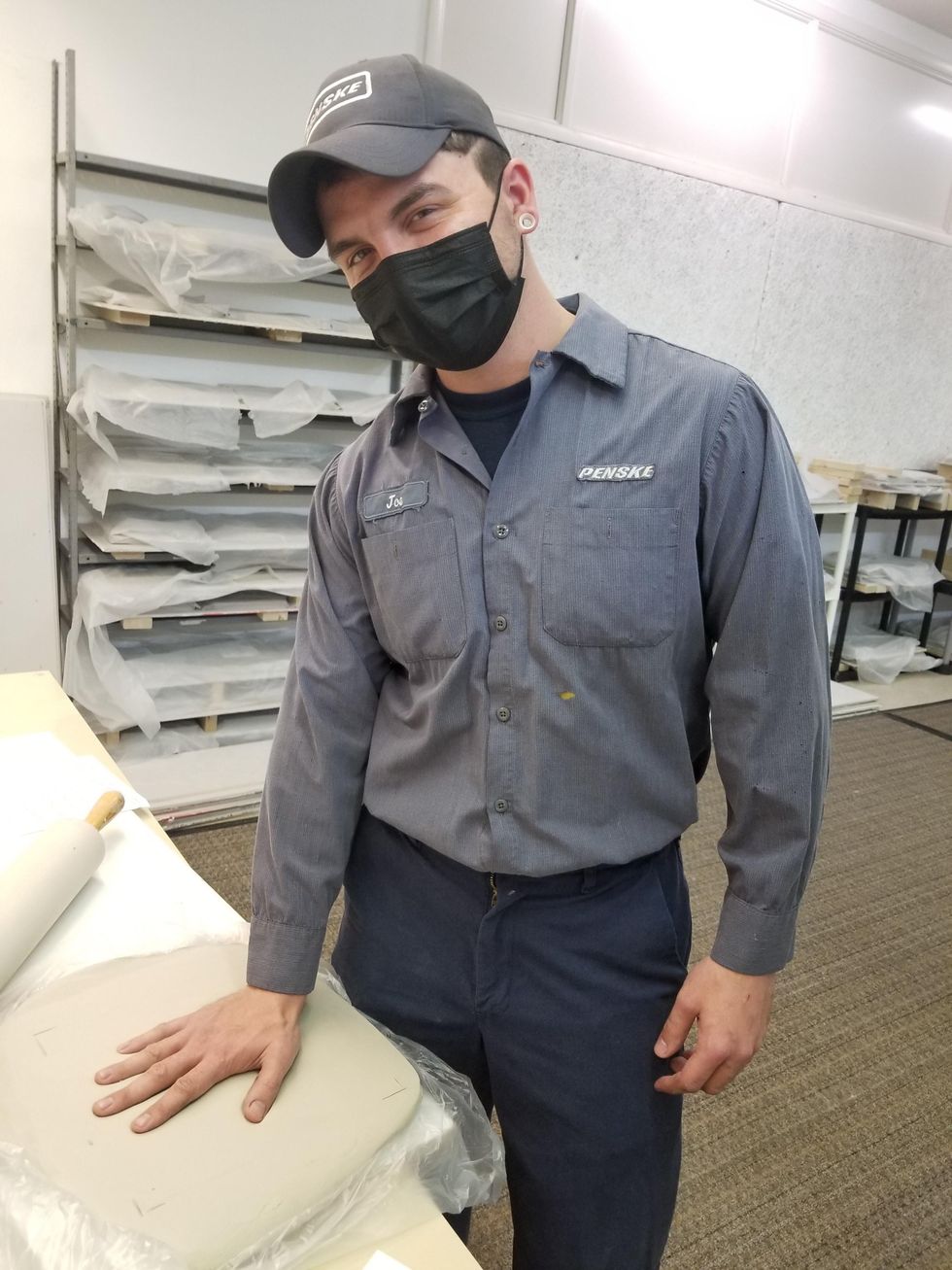 Joseph Maddis, a technician at the body shop in Reading, had to adjust to new safety and sanitization procedures when the pandemic started. He praises management for all their efforts during that challenging transition.
"Our supervisors did a nice job with the proper personal protective equipment," he said. "They did a good job of making us feel safe at work. It's our new normal now with all the protocols."
The pandemic changed his perspective on the importance of his profession.
"We didn't think we were as essential as we were," Maddis said. "It's sad that it took something like this to understand how important your job really is. It gives you more of a sense of gratitude."
Read more about Medina, Hackman and Maddis and all the other participants at touchisessential.com.
By Kandace Wertz