Editor's note: This story is part of our "50 Stories of People Helping People" series. As we celebrate Penske's 50th anniversary in 2019, we are spotlighting associates every Friday who are making a difference in their communities.
Tony Savio was a rough-and-tumble boy growing up in the nation's heartland when his parents received a crushing diagnosis no one wants to hear: Your child has a brain tumor.
While benign, the tumor's removal left Savio paralyzed and facing years of rehab. St. Jude Children's Research Hospital in Memphis, Tennessee, stepped in to offer assistance to Savio's family.
Although he was treated at a children's hospital in his home state of Nebraska, Savio, now Penske's area rental manager in Chesterfield, Missouri, never forgot St. Jude's kindness. Tomorrow, Savio and nearly 20 other Penske associates will lace up to take part in the St. Jude Walk/Run St. Louis.
"As I have grown older, I have realized how fortunate and lucky I've been," Savio said. "Just to be able to give back a little bit helps. I don't think there is any amount that says you have done enough for other people."
Located in Memphis, Tennessee, St. Jude, a leading pediatric cancer research center, has sought to find cures for children with cancer and other life-threatening diseases through research and treatment.
St. Jude has treated children from all 50 states and around the world. Yet, it does not charge families for treatment, travel, housing or food.
The 5K is one of 63 St. Jude Run/Walk events held across the country throughout September in recognition of Childhood Cancer Awareness Month.
Hometown Mission
Growing up in Memphis, Nichi Aleman often heard about St. Jude's mission and even toured the campus.
"It's beautiful and heartbreaking because you see these families with children who are battling cancer," said Aleman, now a branch rental manager in Kansas City, Missouri. "They don't know where to start, but they know they have to do whatever they can in their own power to save their child."
Aleman knew she had to do whatever she could to help St. Jude fulfill its mission.
So, earlier this year, when she worked at Penske's Memphis location, she organized a team to participate in the 2019 St. Jude Dragon Boat Races presented by Duncan-Williams Inc. The 22-person team raised $1,600 to support the fight against childhood cancer.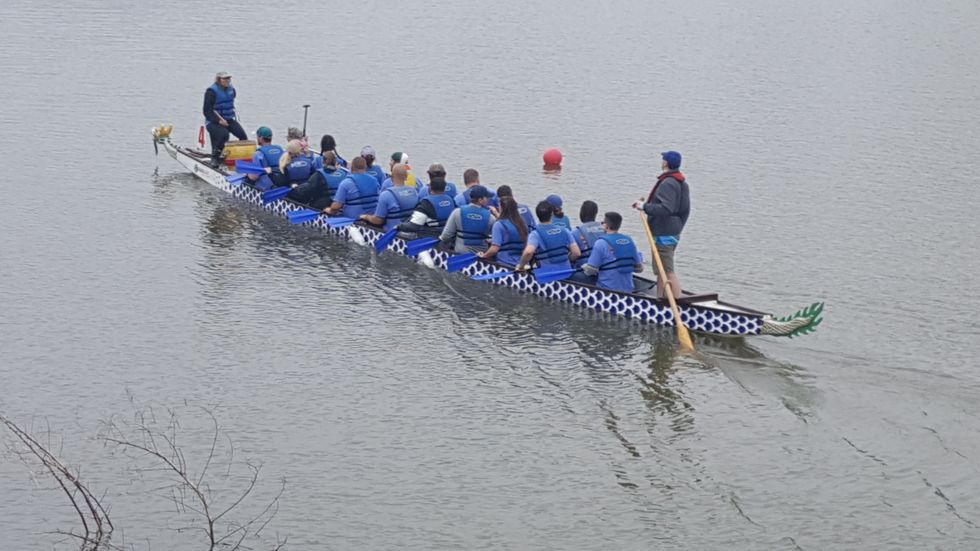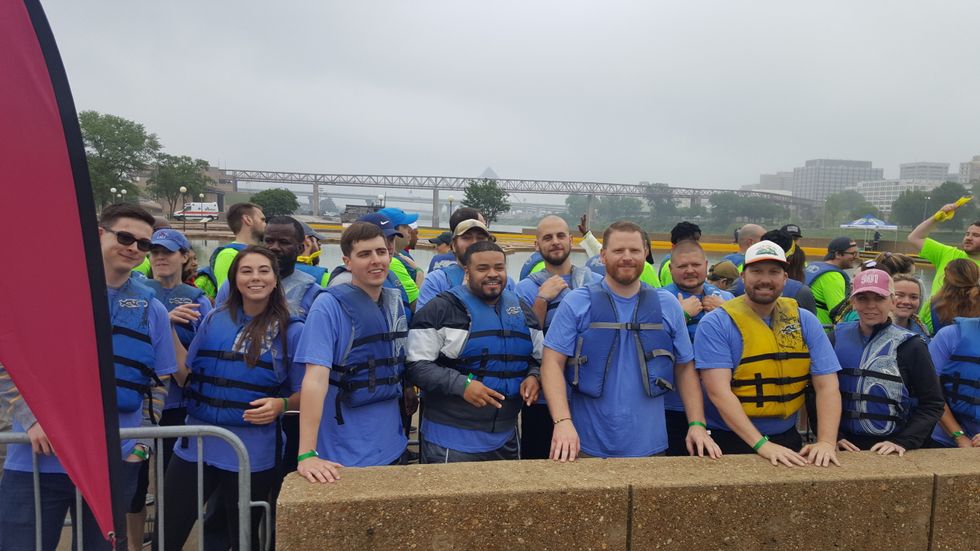 The associates' participation did not go unnoticed by St. Jude.
"We are grateful to the Penske team members who generously donated, participated and rowed as one in this year's St. Jude Dragon Boat Races presented by Duncan-Williams Inc.," said Richard Shadyac Jr., the president and CEO of ALSAC, the fundraising and awareness organization for St. Jude Children's Research Hospital.
"Events like these allow us to stay true to our foundational promise that no family will ever receive a bill from St. Jude – not for the cost of treatment, travel, housing or food – because all we want families to worry about is helping their child live," Shadyac said.
People Helping People
Even after Aleman was promoted into a new role, she found herself encouraging other associates to help raise funds for St. Jude.
Aleman reached out to Savio to let him know about the St. Louis event. Soon, associates across Penske's St. Louis district were signing up to participate in the 5K.
As days have turned to hours leading up to the race, Savio said the excitement has grown among the associates participating in the event.
Savio credits in part, Penske's "50 Stories of People Helping People," a year-long series spotlighting associates who volunteer in their local communities.
"People are even more interested in getting involved in their communities now that they can see the impact volunteering has on other local communities," Savio said. "It is kind of a ripple effect that has taken place throughout the company. It makes us more of a family than we already were."
Savio said he expects his team to participate in more St. Jude events in the future.
By Bernie Mixon