Editor's note: This story is part of our "50 Stories of People Helping People" series. As we celebrate Penske's 50th anniversary in 2019, we are spotlighting associates every Friday who are making a difference in their communities.
Penske associates in Duluth, Georgia, recently volunteered at the S.T.R.E.A.M (Science, Technology, Reading, Engineering, Arts and Manufacturing) Kids Expo in Riverdale, Georgia, to help inspire future leaders.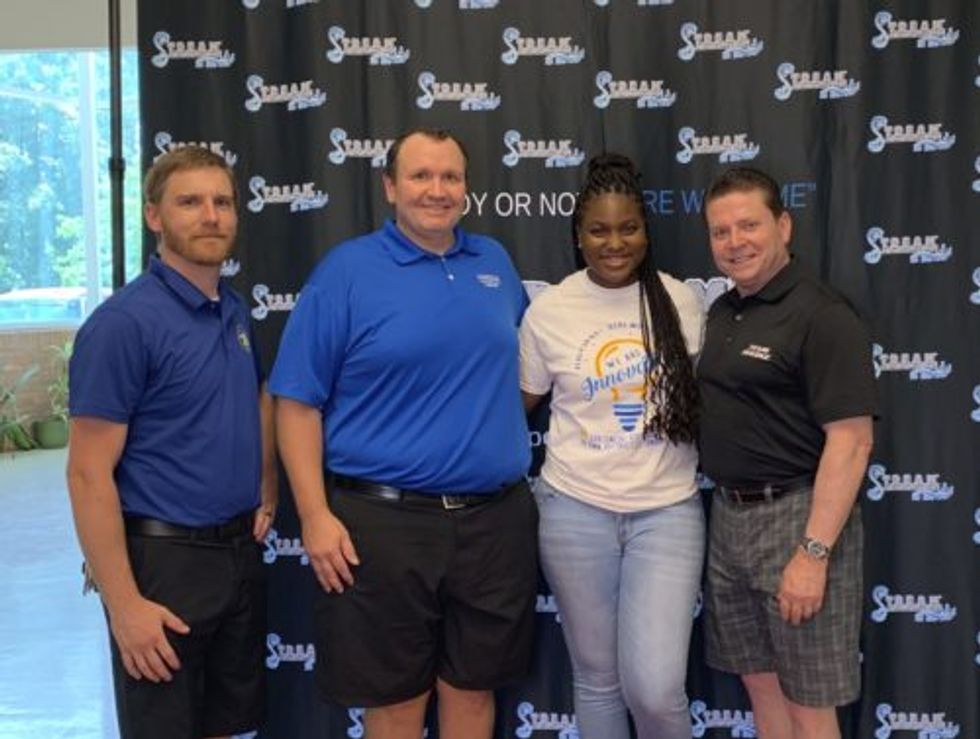 From left: Anthony Bennett, Branch Service Manager, Atlanta South – Jonesboro; Marcus Werren, PL General Manager – Southeast; Niamani Knight, S.T.R.E.A.M. Kids Expo Program Founder; Tony DeSoto, PL Strategic Account Executive
The S.T.R.E.A.M. event started five years ago by a 13-year-old named Niamani Knight. The goal of S.T.R.E.A.M's is "to create a memorable, interactive learning experience for kids, schools and communities and increase access to S.T.R.E.A.M. programs for youth," according to the Facebook page.
More than 400 children between ages 3 and 10 participated in the event July 12 at the Riverdale Health Center. Participating Penske associates explained that the event hopes to teach and expose children to things that will have an impact in their life.
Penske teamed up with customer PPG for the S.T.R.E.A.M. Kids Expo. Penske wants to continue to support PPG and their community efforts, so helping at the S.T.R.E.A.M. event was a good way to support the loyal customer.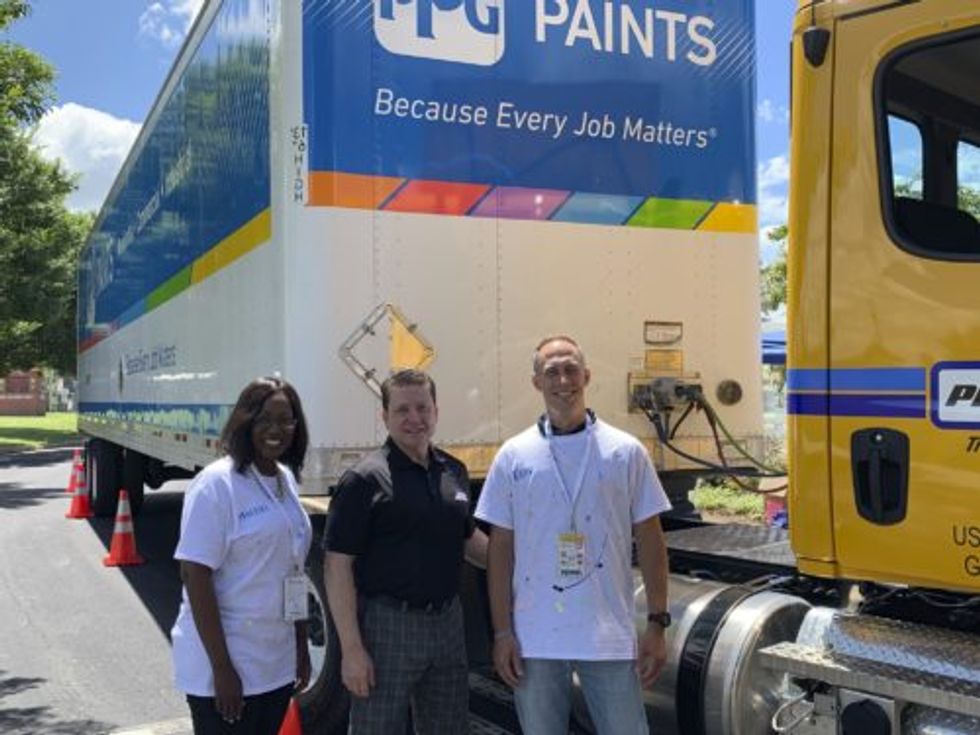 From left: Malesia Dunn, PPG Executive Director, PPG Foundation & Global Corporate Social Responsibility; Tony DeSoto, PL Strategic Account Executive; Don Donatelli, PPG Director, Logistics & Distribution
Penske brought a truck to the event to display its technology, explained the important role of a truck driver and showed the connections that companies make with each other by sharing the business relationship between Penske and PPG.
"We wanted to give back to the community that we service. The community's dedication to helping youth and mentoring future business leaders of America was exciting to see," said Tony DeSoto, strategic account executive, Penske Logistics.
Marcus Werren, general manager, described the event as a collaborative effort across the enterprise.
"This event targets a group of kids that would not normally be exposed to this type of event," said Brian Peterman, manager of operations.
Riverdale's mayor attended the event, which featured a performance by Atlanta pop stars Gabby and Madi.
"The best part was seeing the kids really engaged," DeSoto said. "There weren't any kids twiddling their thumbs. There was so much to do and learn at the event, and that is what made it great."
The associates who participated were Tony DeSoto, Marcus Werren, Brian Peterman, Anthony Bennett, Alicia Hall, Scott Schmidt and Roderick McGkenzie. PPG participants were Marsha Mosley and Don Donatelli.
Penske is already planning to participate in next year's expo.
By Emma Creamer, Communications and PR Intern