In 2014, the supply chain industry experienced one of its strongest years in recent history. The transportation sector grew by 3.6 percent due to stronger shipment volumes and consumers, which had been the element missing from the country's financial recovery, began to drive the economy once again as confidence increased.
Rosalyn Wilson, author of the annualCouncil of Supply Chain Management Professionals (CSCMP) State of Logistics Report, will co-host a Food Logistics magazine webcast, along with Joe Carlier, Penske Logistics senior vice president of sales, to highlight the report's impact on the food and beverage industry. The complimentary webcast takes place on August 19 at 2 p.m. ET/1 p.m. CT/11 a.m. PT.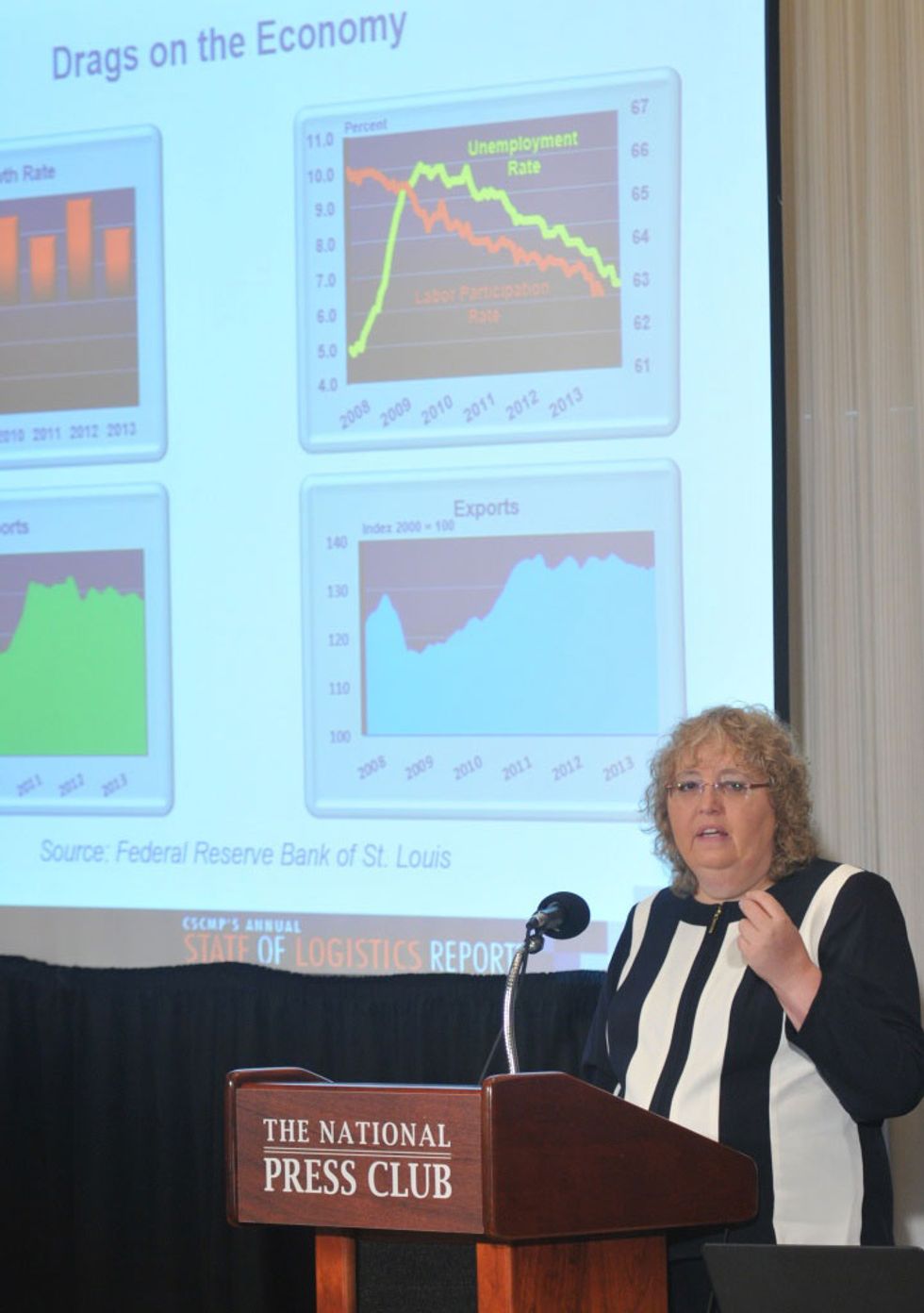 The logistics industry has continued on a path of slow growth over the last several years as it has worked through the Great Recession. While 2013 was more of the same, the data for 2014 indicate a more bullish outlook as the sector is showing its strongest freight performance since 2009.
"This will the best year we have experienced in the last eight years," said Rosalyn Wilson (in photo on right), author of the 25th Annual State of Logistics Report, which was introduced by the Council of Supply Chain Management Professionals (CSCMP) and Penske Logistics last month. "The first five months of 2014 have been the strongest since the end of the Great Recession."
Loading posts...