Springtime end-of-year rituals are set to begin as millions of college students start parsing keepsakes from clutter, packing away cherished items and memories as they clear out of student housing.
The traditional staples of college life – futons, microwaves, lamps and couches – often fill dumpsters on college campuses, as lack of space and necessity force those items to be left behind.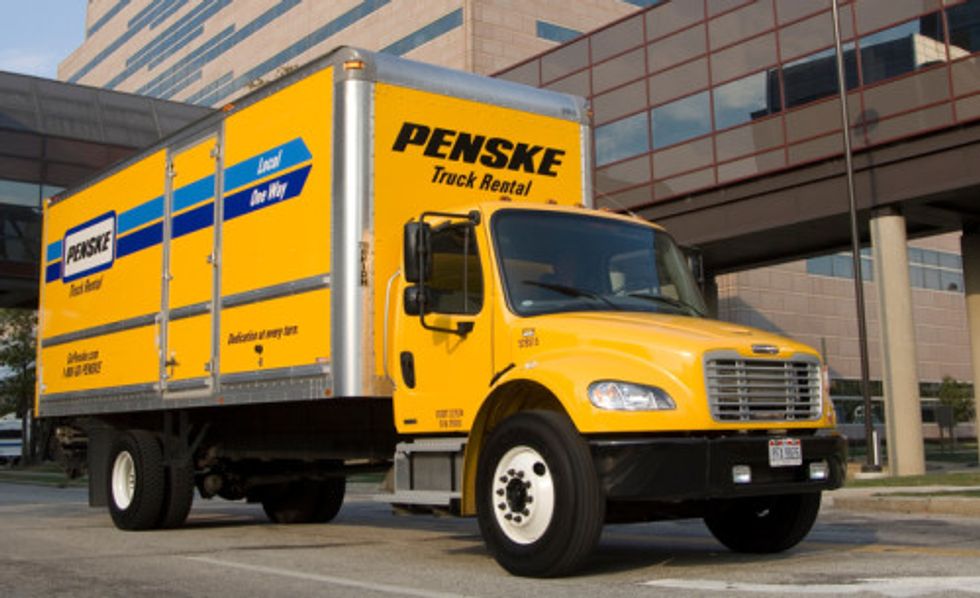 Penske Truck Rental has teamed up with the Post-Landfill Action Network (PLAN), a non-profit organization dedicated to reduce waste on college campuses, to help provide a second life for discarded but usable items.
"You have students who tend to have very transient and very stressful lives, so they move into a college campus for a nine-month period, and when they have to move for the summer – they get a job, an internship, move home, whatever it is – they have to find something to do with all that stuff that they have accumulated over the year," said Alex Freid, founder and executive director of PLAN.
PLAN partners with colleges across the nation to educate students on how they can lead sustainability efforts on their local campuses. Penske, in turn, offers a discount on truck rentals to those groups aligned with PLAN.
"We live on a planet with finite resources. For us to go through that massive process of extracting resources to make them into products, using them, disposing of them and extracting more resources, it will not work for us in the long term of living on a sustainable planet," Freid said.
Freid was a freshman at the University of New Hampshire when he noticed that the dumpsters were filled to overflowing as students moved out of student housing for the summer. He was moving into an off-campus apartment and was able to claim some of the items – a futon, microwave and some other things – for his new living space.
As a philosophy student, Freid spent much of his time researching consumption and consumerism – the relationship that humans have with the items they accumulate.
"I was fascinated with the disposability culture and the fact that so much was being thrown away," Freid said. "For me, I saw it as a logistics problem."
During his sophomore year, Freid and some friends collected the items that would have normally been discarded at the end of the year and sorted through them. The reusable items were then sold back to students – at a discount – when they returned in the fall.
The effort diverted 25 tons of reusable material from the landfill and created one of the first student-wide, self-sustaining programs in the country, Freid said. From there, PLAN was born and has grown to providing waste-reduction programs on 120 college campuses across the country.
When looking to work with a trucking company, Freid said he chose Penske because of the company's reputation for working alongside non-profits.
"Penske has been the only company that has been willing to work with us as a partner," Freid said. "Personally, I like your trucks better. They are cleaner and newer. You are easier as a company to work with."
It is a relationship that PLAN hopes to continue as it expands its reach to even more college students in an effort to one day create a "zero waste" environment on college campuses.
Looking to do your part? Here are some tips for college students:
Remember to recycle
Turn off lights, appliances and other electronics not in use
Hate junk mail? Opt-out of mailing lists by calling 1-888-5-OPTOUT (1-888-567-8688)
Reduce water consumption by taking shorter showers or turning off water when washing your face
Take notes electronically
Are you planning your move? Penske Truck Rental offers free unlimited miles on one-way moving truck rentals; new, well-maintained, reliable trucks and 24/7 roadside assistance.
College students are eligible for discounts of up to 20 percent. Just book your one-way rental online and receive a 10 percent discount and receive an additional 10 percent discount at pick-up when you present your college ID.
By Bernie Mixon