Penske Truck Leasing ("Penske") has opened a new truck rental and full-service truck leasing office in Melbourne, Australia, located at 488 Blackshaws Road, Altona North, Victoria 3025. The hours are Monday through Friday 8 a.m. to 5 p.m. and Saturdays from 8 a.m. to noon. For truck rental and leasing information call 1-300-GO-PENSKE or visitwww.pensketruckrental.com.au. The new office is co-located within the Penske Power Systems facility (formerly MTU Detroit Diesel), a subsidiary of Penske Automotive Group, Inc.
"We have seen a positive response to our truck rental and leasing services since opening in August 2014," said Don Mikes, senior vice president of truck rental for Penske. "This is our second office in Australia and we anticipate opening three additional locations over the next 12 months."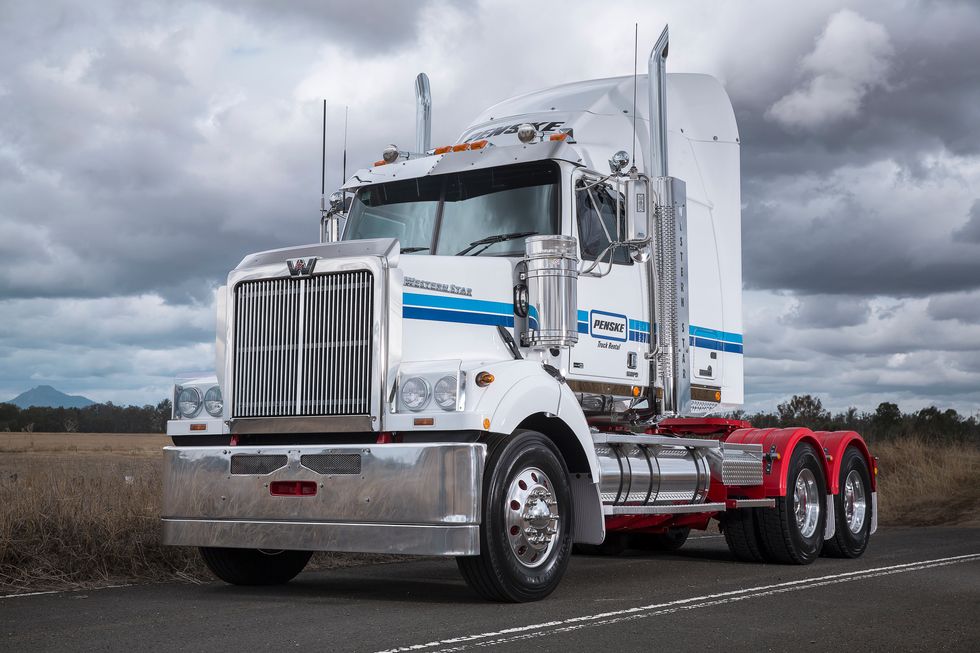 Penske currently operates an expanding commercial truck rental fleet of late-model prime movers from MAN and Western Star. The newly opened Melbourne location rents MAN TGS 540 and TGS 480 6x4 sleepers (b-double rated), Western Star 5800 6x4 sleepers (b-double and road train rated), and new to its fleet offering at the Melbourne location are Freightliner Coronado 6x4 day cabs (b-double rated).
In addition to commercial truck rental, Penske has also introduced full-service truck leasing that provides trucking companies with custom vehicle specifications, vehicle acquisition, routine preventive maintenance, over-the-road breakdown service and vehicle legalization. In Australia, Penske Truck Leasing offers a wide array of vehicle types for full-service leasing from MAN, Freightliner and Western Star.
Penske Truck Leasing has provided full-service leasing, fleet maintenance and truck rentals to commercial truck fleets in North America for 46 years. The company presently operates and maintains a fleet of more than 200,000 vehicles in North America.
By "Move Ahead" Staff