The survey is now live for the 2020 Third-Party Logistics Study: The State of Logistics Outsourcing, and we are seeking input from supply chain professionals. Please use this link to take the survey that closes on May 17: https://bit.ly/2Ywp5WN
In an era where technology is continuing to migrate consumer spending habits online and away from brick-and-mortar stores, the newly released 2019 Third-Party Logistics Study (#3PLStudy) highlights how supply chains are also going digital and using science to keep pace.
Supply chain activity continues to accelerate, and shippers and their logistics providers keep moving towards more meaningful partnerships that can provide value and create a competitive advantage. At the same time, greater availability of data and the ability to make real-time decisions are driving shippers, and their logistics providers, towards more collaborative relationships, which is leading to new and innovative solutions.
If you're a supply chain professional, Penske Logistics is requesting your assistance as a survey participant in the 2018 Third-Party Logistics Study: The State of Logistics Outsourcing. Penske is collaborating with Penn State University and new sponsor Infosys Consulting to uncover key market trends.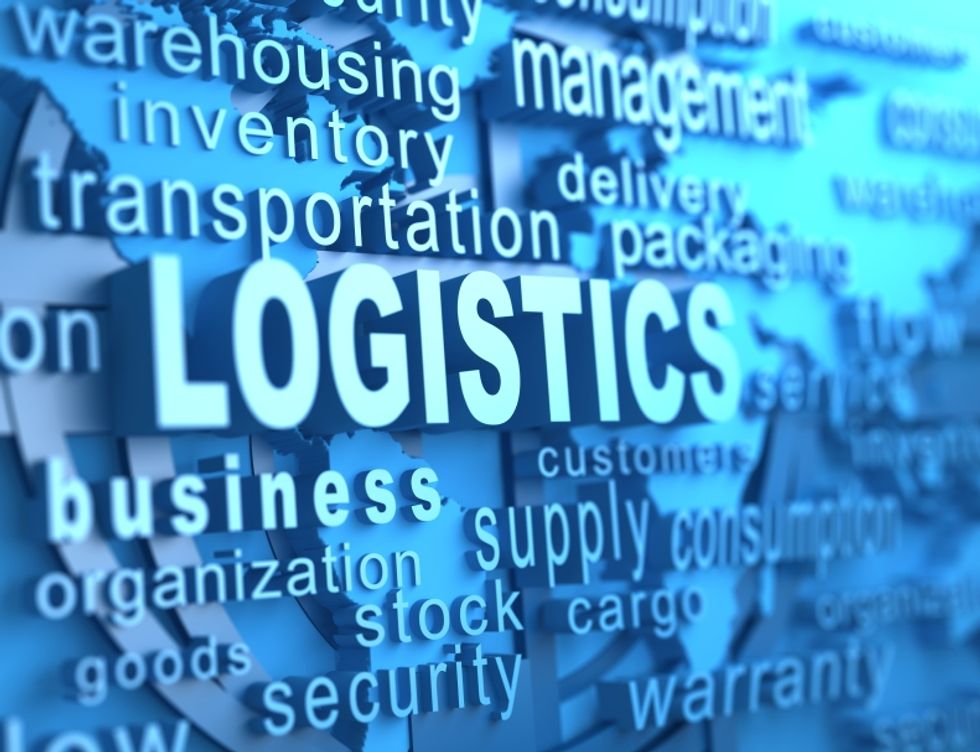 Penske Logistics is sponsoring an April 2 SupplyChainBrain webcast that will highlight key components of the 2015 Third-Party Logistics Study: The State of Logistics Outsourcing (complimentary copies available at www.3PLStudy.com). Here is the registration link; it begins at 1 p.m. ET/noon CT/10 a.m. PT.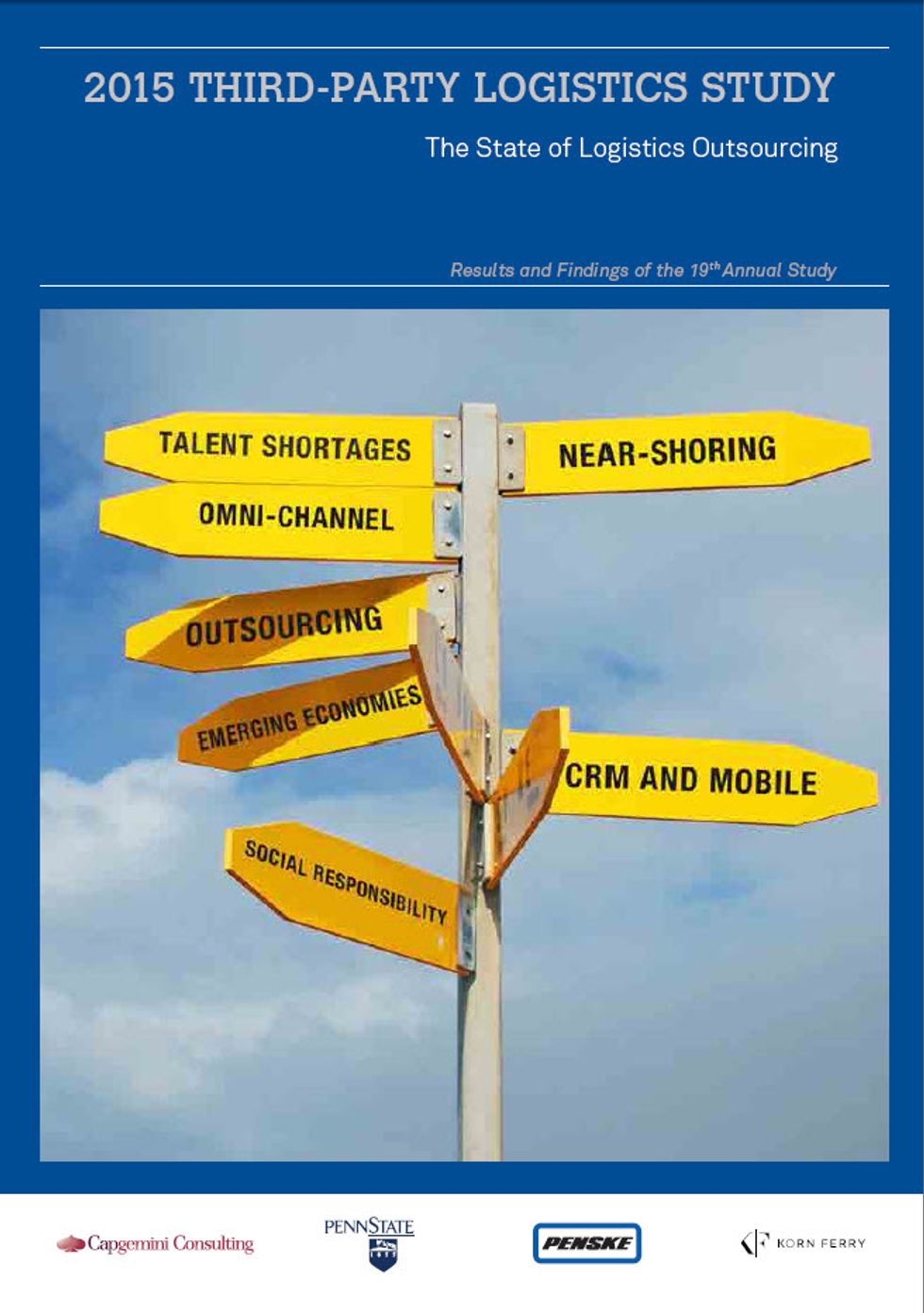 Third-party logistics providers and the shippers doing business with them are continuing to collaborate and strengthen their relationships. That collaboration is contributing to the positive results they are experiencing from their partnerships, and a majority of shippers—92 percent—reported that their relationships with 3PLs generally have been successful. Among 3PLs, that number increased to 98 percent.
The findings are part of the 19th Annual Third Party Logistics Study: The State of Logistics Outsourcing.
Penske Logistics is a first-time sponsor of this 18th annual study, initiated by Dr. C. John Langley, clinical professor, supply chain information systems and director of development, center for supply chain research at Smeal College of Business at Penn State University. There are three videos embedded within this post. Dr. Langley offered highlights of the study and Shanton Wilcox, principal, logistics and fulfillment leader for Capgemini Consulting, offered his take on global trade management. Zack Deming, principal at Korn/Ferry International, talked about smart growth leaders.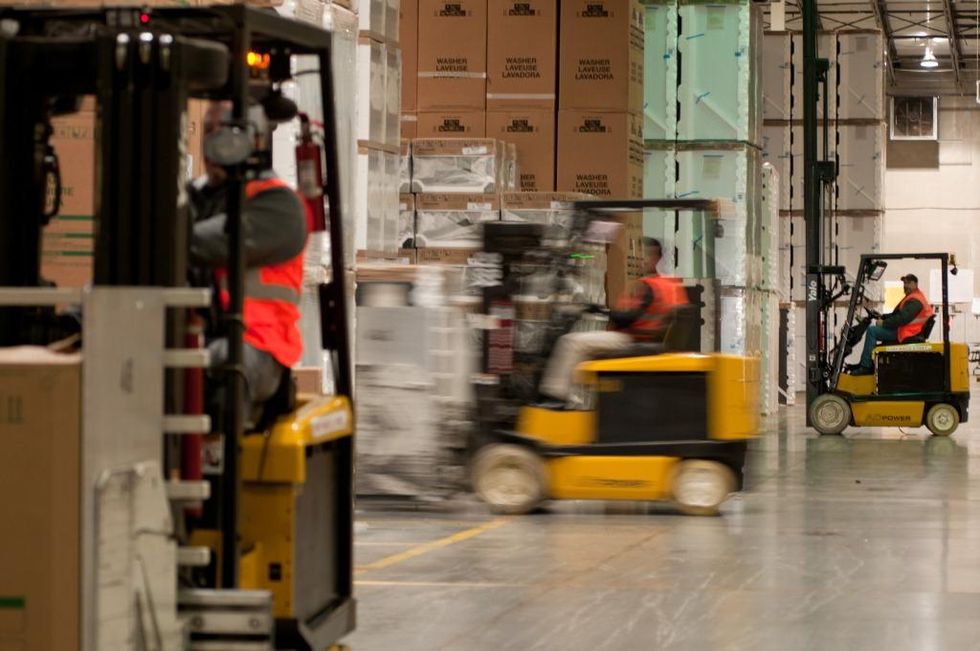 Third-party logistics providers are diversifying services, leveraging technology and investing in relationships in order to remain competitive and accommodate future business needs and challenges, industry analysts said this week during the Council for Supply Chain Management's (CSCMP) Annual Global Conference in Denver.
Several key industry experts presented their individual survey findings during the event.
Joe Gallick, a senior executive withPenske Logistics, will serve as guest program director for one of the nation's leading university supply chain programs.
Loading posts...