Wreaths, lush and evergreen, a symbol of seasonal celebration, took on a new meaning – one of remembrance to honor the fallen as part of recent National Wreaths Across America Day observances.
In quiet reflection, volunteers at Arlington National Cemetery in Virginia gently placed wreaths at the base of headstones marking the final resting place for thousands of men and women who gave their lives in military service.
What began in 1992 with just 5,000 wreaths to remember veterans at Arlington has blossomed into a cross-country, community-based effort. In this, its 24th year, 900,000 wreaths were placed at more than 1,000 military cemeteries across the country.
Among the 70,000 volunteers at Arlington were a group of Penske associates and their families who traveled from Reading, Pennsylvania, to Virginia by bus to help place an estimated 240,000 wreaths at gravesites throughout the cemetery.
"It gives us the opportunity to honor so many military personnel for the service and sacrifice they made for our freedoms," said Barb Smith, director of Payroll and president of Social Activities for the Associates of the Reading Area (SAARA), a co-sponsor of the trip along with Penske. "Many of them are touched personally because they have relatives and friends who gave their lives."
For David Aldrich, a senior payroll financial analyst and a first-time participant, the experience left him with an even greater appreciation for the men and women who sacrificed so much.
"I was struck by the flow of white tombstones that landscaped the hills of Arlington. People walked orderly to receive a couple of wreaths to make a small token of appreciation," Aldrich said. "By the time we left, the white tombstones were highlighted in bright, cheery green and red. That was our nation's way to contribute in a large display."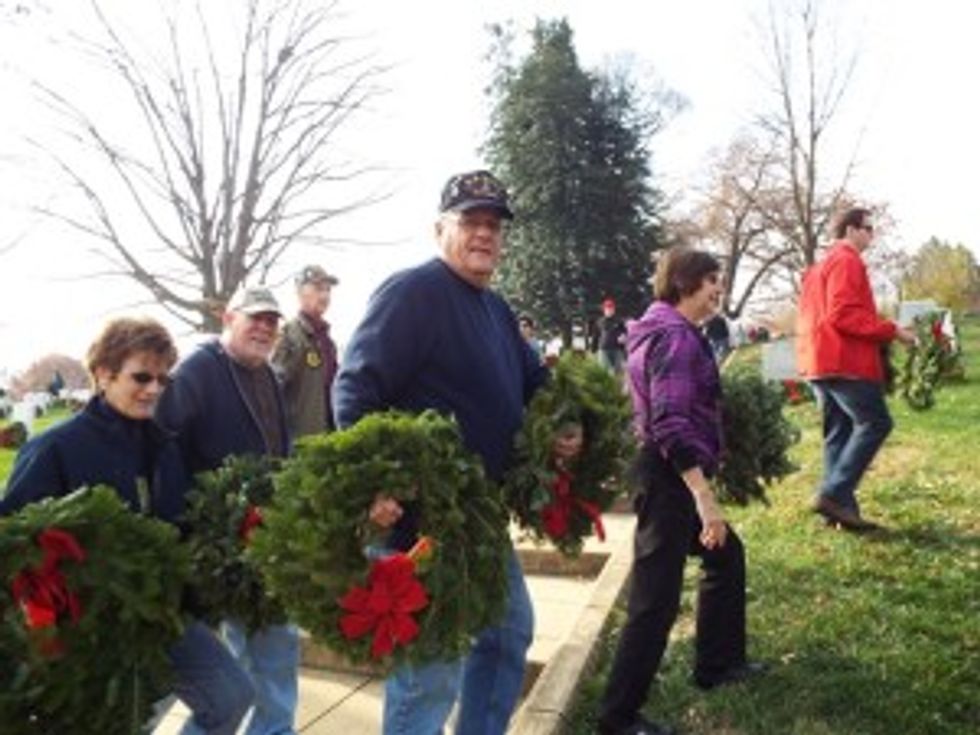 Penske associates participate in National Wreaths Across America Day at Arlington National Cemetery, Arlington, Virginia.
Jan Lawrence and her husband have participated several times, but this was the first time with their grandchildren.
"It is always a rewarding experience to lay wreaths, but it was even more so with the children this year," said Lawrence, a national accounts billing coordinator. "My father was a World War II veteran. My husband is a Vietnam veteran. My son-in-law was a Marine in Desert Storm. So we feel this trip was a lot more personal to them knowing their family's history of service."
For Sharon Hicks, a content specialist, who also brought along her three children, it was a moving experience.
"It was an honor to give back," she said, "and see all of those people come to Arlington for one cause – to honor our fallen heroes by laying wreaths on their gravesites."
Tamsin Bencivengo, manager of employment brand, said she was humbled by the sheer number of volunteers who participated but also proud of Penske's participation.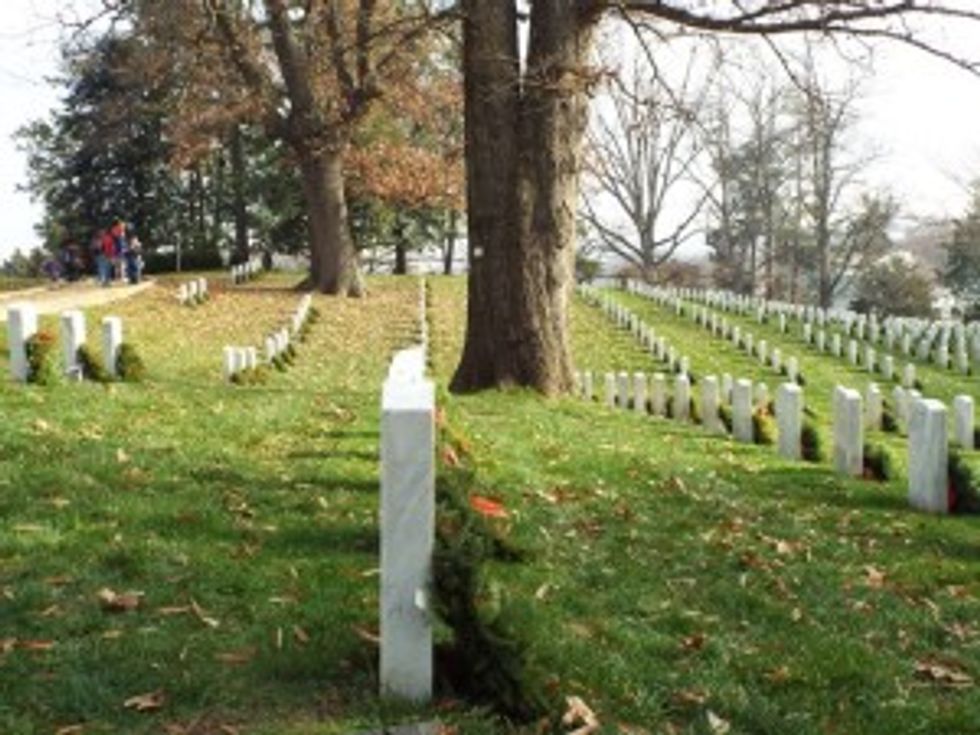 National Wreaths Across America Day at Arlington National Cemetery, Arlington, Virginia
"Penske is such a strong supporter of our military," Bencivengo said. "I'm proud to be part of a company that not only gives back, but also helps its employees to volunteer by sponsoring events like this."
By Bernie Mixon