Two-hundred fifty gold stars – each with the first name of a child granted their one true wish before losing their fight with a life-threatening illness – cover a white Wish Angel Trailer.
Each year, the trailer, which has become a makeshift shrine for families of the Wish Angels, makes its way from upstate New York to Lancaster, Pennsylvania, site of Sunday's annual Make-A-Wish Mother's Day Truck Convoy &Family Fun Day.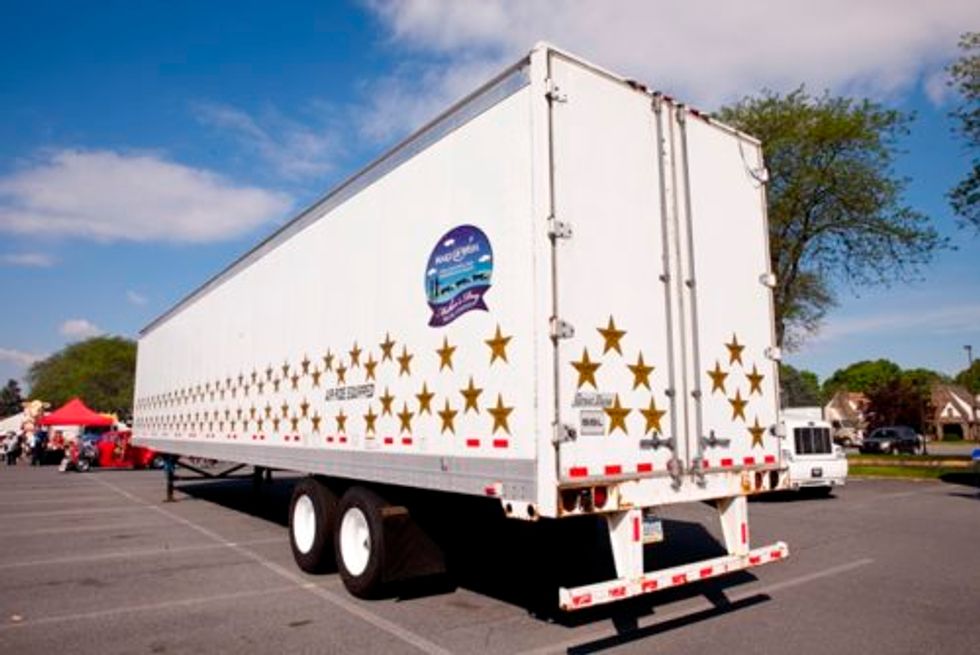 "It is amazing to see the families who come out year after year and visit the trailer, sometimes in ways as meaningful as a child's gravesite," said Ben Lee, regional director of Make-A-Wish Philadelphia, Northern Delaware & Susquehanna Valley. "It is a meaningful experience for families who openly weep, leave flowers and pay their respects. It is a chance for them to say 'I Love You'."
The visits and additions of new Wish Angels to the trailer – five this year alone – make for somber convoy events that were threatened recently when Make-A-Wish was left without a driver to transport the trailer in time for this year's convoy.
Finding a solution on such short notice was a long shot, but Lee was willing to take the chance because he knew what the trailer meant to so many families. So, he reached out to Penske, named this year's "Official Convoy Trucking Company," for help.
"Families hold reunions around the star, take pictures and even sometimes parents have a conversation with that child that the star represents," Lee said. "Especially for these families, this convoy is a meaningful tradition."
Soon, the request made its way to Justin Howes, Penske district manager in Albany, New York, who immediately stepped in to see what he could do.
Howes reached out to a Penske district closest to where the trailer was parked. As luck would have it, a hiker was available to drive the trailer to Ephrata, Pennsylvania, in plenty of time for it to be part of Sunday's event.
"We were trying to do the right thing for a great cause," he said. "Anytime we are put in a position where we can help someone in need and overcome barriers, we should do it."
As for Lee, he will be forever grateful to Penske.
"Your company really came through in the 11th hour in such a meaningful way," Lee aid.
For more information on the Mother's Day Truck Convoy & Family Fun Day, visit the Make-A-Wish website.
By Bernie Mixon