Penske Truck Leasing and Aruba, a Hewlett Packard Enterprise company (NYSE: HPE), today announced the successful implementation of an Aruba indoor and outdoor gigabit Wi-Fi network for Penske's extensive network of truck leasing, rental and maintenance facilities across North America. The infrastructure was implemented across 570 locations in under 100 days by HPE Enterprise Services (ES) and Technology Services (TS). Watch the video about this successful collaboration here.
Penske Truck Leasing implemented the new wireless network to enable greater workforce productivity and connectivity at its truck facilities that provide comprehensive fleet maintenance where wireless technology use is growing rapidly.
"This is a foundational technology investment that will enable our facilities to deliver the connectivity our business and its workforce need today and into the future," said Mike Krut, senior vice president of information technology at Penske Truck Leasing. "We're pleased with the collaboration as well as the solutions and rapid implementation provided by Hewlett Packard Enterprise and Aruba."
After evaluating a number of vendors, Penske selected HPE ES and TS to install nearly 5,000 Aruba 802.11ac indoor and outdoor access points and Aruba AirWave network management.
Due to the complex nature of the truck leasing business and the intense industry competition, ongoing transformation of the workplace is critical to Penske's long-term outlook.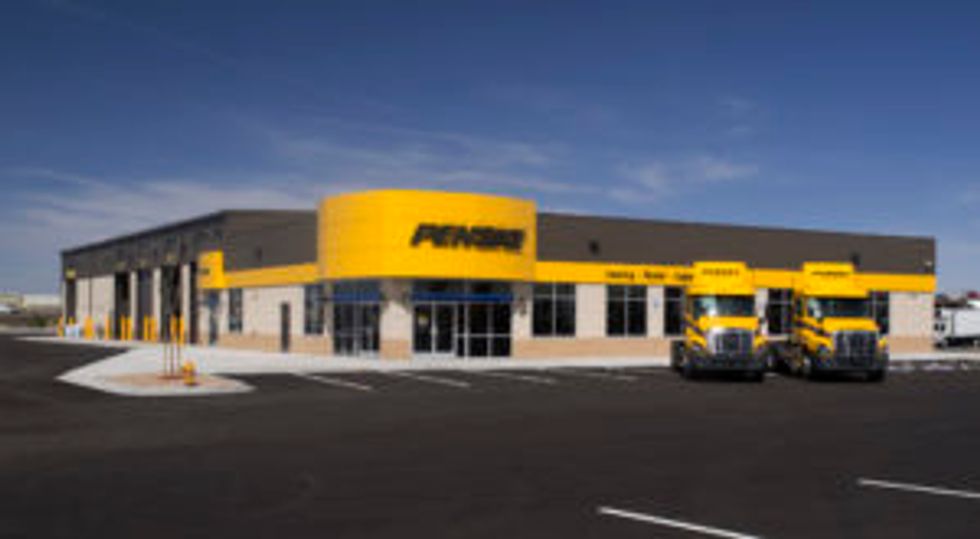 "This platform provides the coverage and capacity needed to support more complex vehicle diagnostic systems and provides technology access at the point of repair," said Gregg Mangione, senior vice president of maintenance at Penske Truck Leasing. "The right wireless infrastructure solution is essential to keep our shops highly productive for customers and it allows us to continue deploying the latest in vehicle maintenance technologies."
Having the right mobile strategy is an integral part of fostering improved customer experiences, which in turn breed customer loyalty," said Chris Kozup, vice president of marketing for Aruba. "With Aruba's mobile-first network, Penske employees now have the power of mobility, giving them the ability to improve business automation, speed response times, and modernize the customer experience, resulting in increased satisfaction."
By "Move Ahead" Staff