Pedaling under a mammoth American flag hung from a Gettysburg Fire Department ladder truck and two crossed U.S. Marine Corps 105mm howitzer guns, among cheering friends, family and colleagues, 600 cyclists roll to a finish, completing the two-day Face of America, which honors military veterans who have been injured or disabled in their service to their country.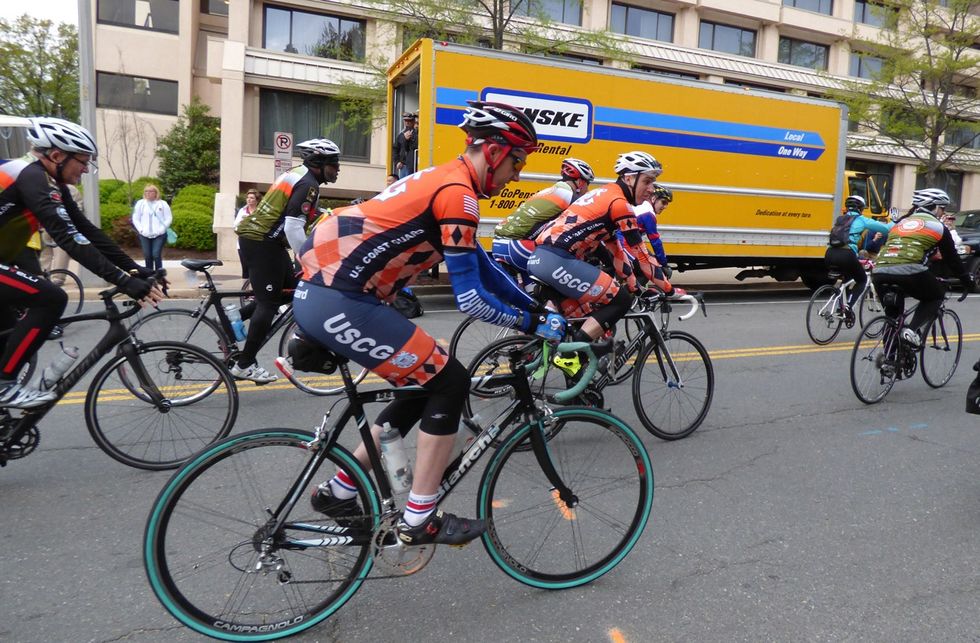 The hum of bicycles, handcycles and recumbent bicycles echoed along picturesque country roads as hundreds of riders made the two-day trek from the Pentagon in Arlington, Virginia, to historic Gettysburg, Pennsylvania, as part of the Face of America ride.
The event, which draws hundreds of riders each year – veterans, injured and disabled, as well as civilians,is held to express appreciation for the service and sacrifice of hundreds of veterans to a grateful nation.