Global third-party logistics providers are optimistic about the current state of the industry along with the future revenue growth of both their individual companies and the regional 3PL industry as a whole. Among service providers in North America, Europe and Asia Pacific, e-commerce and near shoring are among the factors contributing to the most significant growth.
Those findings were reported in the 21st Annual Survey of Third-Party Logistics Providers authored by Dr. Robert Lieb, professor of supply chain management at Northeastern University and sponsored by Penske Logistics.
Of the 27 global 3PL companies participating in the survey, three quarters said they either met or exceeded their regional revenue projections in 2013.
Moreover, 20 reported their companies were profitable during 2013, two reported breaking even and three reported that their companies were unprofitable. Lieb said, "Things have stabilized financially within the industry in the last few years."
The major industry dynamics reported by CEOs in the North American market are the growth of near shoring, Amazon's impact on supply chain management, capacity problems in several modes and a variety of labor issues.
More than 75 percent of North American CEOs said customers are shifting at least some manufacturing activities to Mexico from China. "Manufacturing is clearly headed back in that direction," Lieb said.
While cost increases in China have been a major driver of this shift, the pro-business Mexican government and the incentives they have offered companies are playing an important role in the change.
As manufacturing within Mexico increases, so does the need for the transportation and ancillary services 3PLs provide. "Mexico's star is rising as an economy, a place to do business and a place to manufacture products," said Joe Carlier, senior vice president of sales for Penske Logistics.
Carlier added that those with in-market experience navigating the nuances and complexities of the region will reap the most benefits.
"Penske Logistics has operated in Mexico for 20 years and has 1,300 associates, and we're continuing to expand," he said. "The ongoing growth has prompted us to make additional investments in the region, from adding staff to investing in our overall infrastructure."
Nearly all of the 3PLs participating in the study already support some e-commerce customers with services ranging from warehousing through fulfillment and reverse logistics.
Not only did CEOs report substantial growth in e-commerce over the past year, they also see the long-term growth potential of that marketplace and real opportunities for 3PLs as e-commerce continues to expand, particularly in the business-to-business space.
However, they all acknowledged the impact that Amazon has had on the field of supply chain management. The online retailer has been known for serving the business-to-consumer marketplace, but it is also moving into the business-to-business space through Amazon Supply.
Many of the CEOs noted that although Amazon is a customer of theirs, it is also a competitor. That competition may increase due to the scale of the logistics infrastructure the company has built. "If you look at what Amazon is doing in the marketplace, they are doing everything a 3PL would do," Lieb said.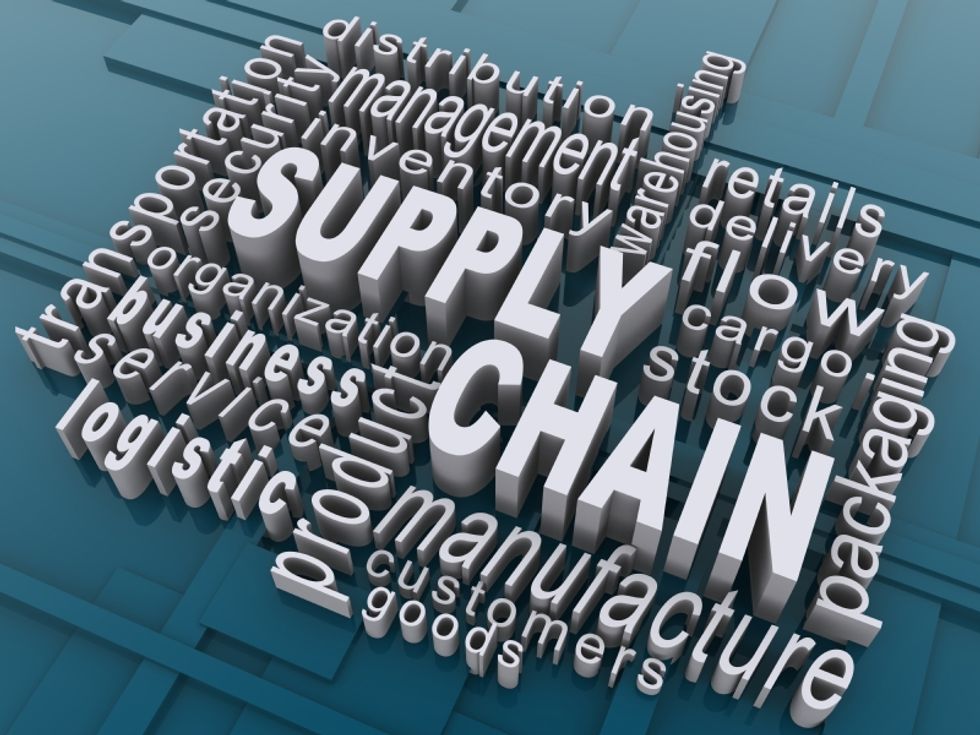 While 3PLs are experiencing new opportunities, they are also working through challenges. In North America, CEOs are focused on finding and keeping management talent, facing continuing margin pressures and coping with capacity shortages. "Capacity problems are huge in the U.S. but not as prevalent globally," Lieb said.
Nearly 70 percent of North American 3PL CEOs reported capacity shortages across several modes, including truckload, less-than-truckload, intermodal and rail. The capacity crunch has led to higher rates and longer transit times with some 3PLs struggling to meet on-time service goals and cost targets.
Carlier stated: "Transportation service providers throughout the supply chain are experiencing capacity concerns, but that can create additional opportunities for reliable providers. We're seeing a growing number of shippers engage 3PLs to ensure that they have the capacity when it is needed. In turn, 3PLs can utilize their expertise in transportation and warehouse management to minimize the effect capacity constraints have on their customers."
In the Asian Pacific region, the most important problems cited are poor infrastructure and low-quality transportation services in emerging markets, a crowded 3PL marketplace and depressed margins.
European 3PL CEOs said they are facing intense competition in a slow growth market. They are also addressing labor issues, trying to differentiate their companies from their competitors and managing poor forecasts.
North American 3PLs said they expect to grow 10.39 percent over the next year with an anticipated industry growth rate of 6.62 percent.
In the Asian Pacific market, 3PL CEOs said they expect 15 percent growth over the next year with a 7.6 percent industry growth rate.
In Europe that number dropped to 7.71 percent for companies with a 4 percent industry growth rate. "The numbers are good in all three markets. Europe is still lagging behind, but even those operators are optimistic about their company situation," Lieb said.
In all three regions the CEOs expect to see a resumption of the 3PL consolidation movement, but they project relatively little revenue growth related to mergers and acquisitions during the next three years.
Only three of the 27 companies were involved in significant merger/acquisitions during 2013, and the CEOs generally believe that revenue growth through acquisitions will be very modest over the next three years.
CEOs said there is a lack of attractive candidates and that it is becoming harder to find someone they want to merge with or acquire. Respondents also said they have achieved sufficient scale to achieve growth targets through organic growth. Many cited negative experiences with previous acquisitions. "They have said that the acquisition and merger process can be a painful," Lieb explained.
By "Move Ahead" Staff