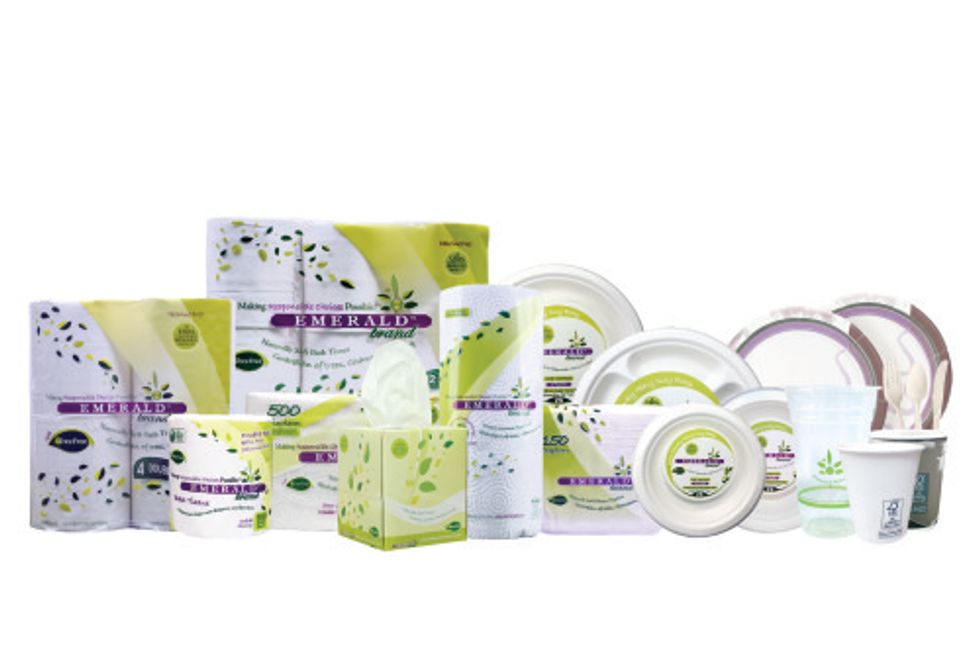 Emerald Brand, a maker of daily use disposable products that are sourced from sustainable and alternative materials, is introducing several Penske Truck Leasing compressed natural gas (CNG) fueled trucks into its fleet. The Syosset, New York-based company will further its conservation mission with the transition.
"We are always striving to discover new ways to help the environment and reduce our footprint, and the conversion to CNG fueled trucks was the next sustainable step for our company to help deliver our products to clients in the most environmentally friendly way possible," said Jaclyn McDuffey, Emerald Brand managing director.
"Penske Truck Leasing has been a great partner by offering options and guidance in this transition to greener vehicles," she said.
"We salute Emerald Brand's continuous effort to reduce their environmental footprint, and appreciate the confidence that they have placed in Penske to support their conversion from diesel powered vehicles to clean-burning natural gas powered vehicles," stated Matt Krasney, Penske director of fuel strategy.
"Their investment in these new vehicles is also an investment in the air quality of the towns in which their customers and associates live and breathe," he continued.
Penske Truck Leasing provides full-service truck leasing and comprehensive fleet maintenance solutions for a wide variety of alternative-fueled and traditionally fueled vehicles.
By "Move Ahead" Staff