Any former student knows that the months leading up to graduation can be just as daunting as they are exciting. On one hand, there is the pride and relief that floods in as the finish line appears; on the other, there is a looming sense of time ticking down as the job search begins. Add to that the pressure of finding your way in a brand-new career path, and the whole time period can quickly become very overwhelming. Penske collision repair centers are on a mission to change that.
Together with technical schools like Lincoln Tech, Penske's apprentice initiative is fostering the next generation of technicians. Interested students work part-time at Penske collision repair centers during their downtime from class, boosting their studies and setting them up for success upon graduation.
"Apprenticeship gives students the time to grow without worrying about learning everything all at once. Once they graduate, they hit the ground as a full-time technician in our shop," explained Paul Townes, Body Shop Manager at Fairless Hills, Pennsylvania.

To date, Townes has had six apprentices come through his location, and all six have grown their careers with Penske. Because tech school curriculums cannot fully encompass the specialized tools or training needed for work in heavy duty collision repair, a huge part of these students' success is the support they find at Penske. As Townes says, "the whole shop comes together to develop and support the apprentices."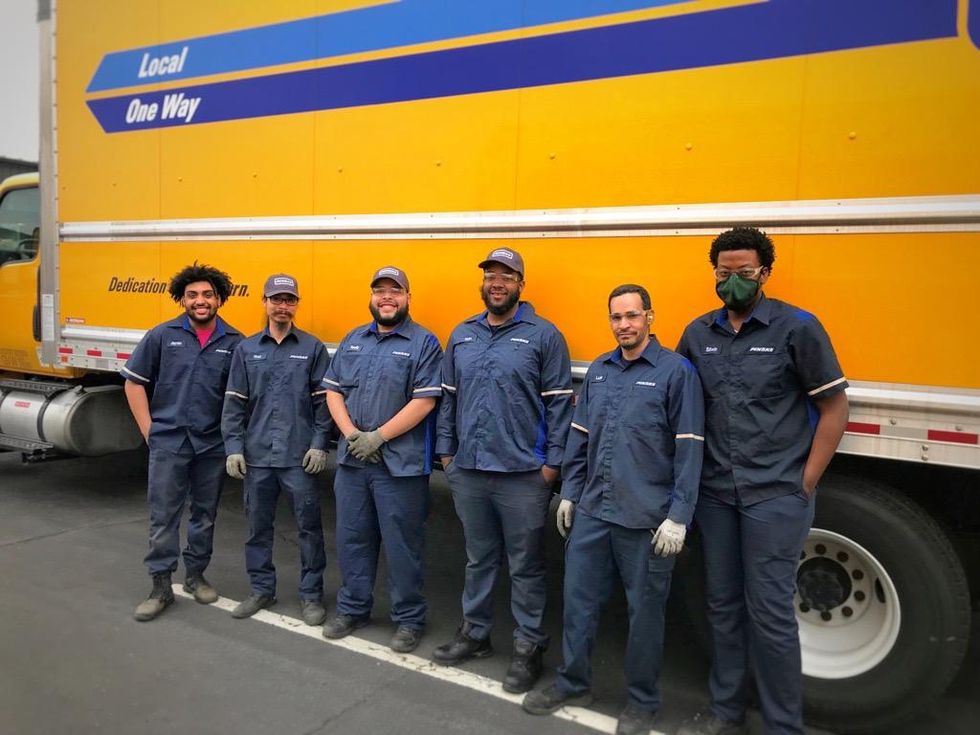 Former and current apprentices at the Fairless Hills, Pennsylvania location. L to R: Jayvon Blackston (Tech III), Nhac Kim (Tech III), Raudy Abreu (Tech III), Naim McCall-Hampton (Tech III), Luis De Leon (apprentice), Edwin Harris (apprentice).
Michael Greene, Body Shop Manager at Annapolis Junction, Maryland, speaks to the strong sense of community and "environment of acceptance" he's also experienced at Penske.

"I couldn't be more grateful for how team-oriented we are here. Since the students lack experience, when I interview candidates, I focus on attitude and finding a good fit for my team," Greene said. "We leverage our other techs and supervisors for training; the whole team reassures them and rids them of any fear as they learn and grow. Most of our technicians started out the same way, so they are eager to pay it forward."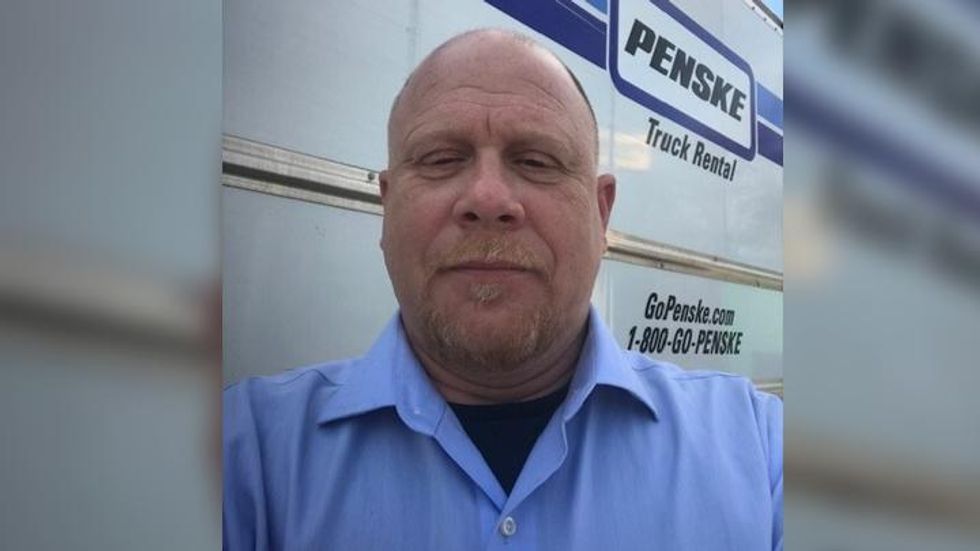 Michael Greene
For many tech school students, becoming a successful technician is their ultimate career goal. For those individuals, Penske's apprentice initiative puts them on a fast-track to actualizing their dreams. For others like Body Shop Manager Robin Coto, being a technician is only one step in a long and varied career in the industry. For Coto, what started as a love for collision repair developed into a series of promotions and career jumps he'd never imagined – including hiring his Houston South, Texas, shop's first apprentices.
"I knew from the beginning that I wanted to grow with the company, but I never thought that I'd be where I'm at now. I would do it all over again – go to technical school and start out at the bottom," Coto said. "The opportunity to grow into the positions I've held and to learn everything that I've learned has proven invaluable. I didn't think I'd make it this far, and that's very exciting for all the new apprentices coming in: when they look at me, they can see that there's always room to grow at Penske."
Townes, whose first job out of college was as a management trainee with Penske Truck Rental, has a similar story of growth. He sees it echoed in his shop's apprentices.
"For some of these kids, we're the first body shop to give them a chance. It's part of the Penske culture – look at my career or anyone else's here – we're not hiring lead technicians or looking for people who already know everything," Townes said. "We want to grow talent from within. I tell these students, 'we'll do everything we can to see you succeed because we're a team and your growth helps us grow.'"

Paul Townes
While developing new talent is a big undertaking, Penske associates aren't afraid to put in the extra effort. Greene speaks to the long-lasting advantages of fostering new and aspiring technicians.
"The individuals coming in aren't starting with any bad habits from previous shops, so we're able to develop them in the right direction using the proper methods," Greene explained. "We never take short-cuts that could lessen the quality of repairs. It is rewarding because you see how hard work pays off – both on our end and theirs."
Reward is a common thread for everyone involved in these apprenticeship initiatives. Robin, who grew up in an economically disadvantaged area, shares just how personally meaningful his role is in these students' lives.
"From growing up where I did to being able to get where I've gotten at Penske... I just think about how many other kids don't have the money or the means to go to a four-year college and instead go the technical school route," Coto said. "You can make a very good living working in a Penske collision repair center, so for me to be able to go into these schools and offer someone the opportunity to start a lifelong career with us is incredibly rewarding for me."
Penske is always looking for talented individuals to join our team. View our current list of job openings here.
By Sarah Althen