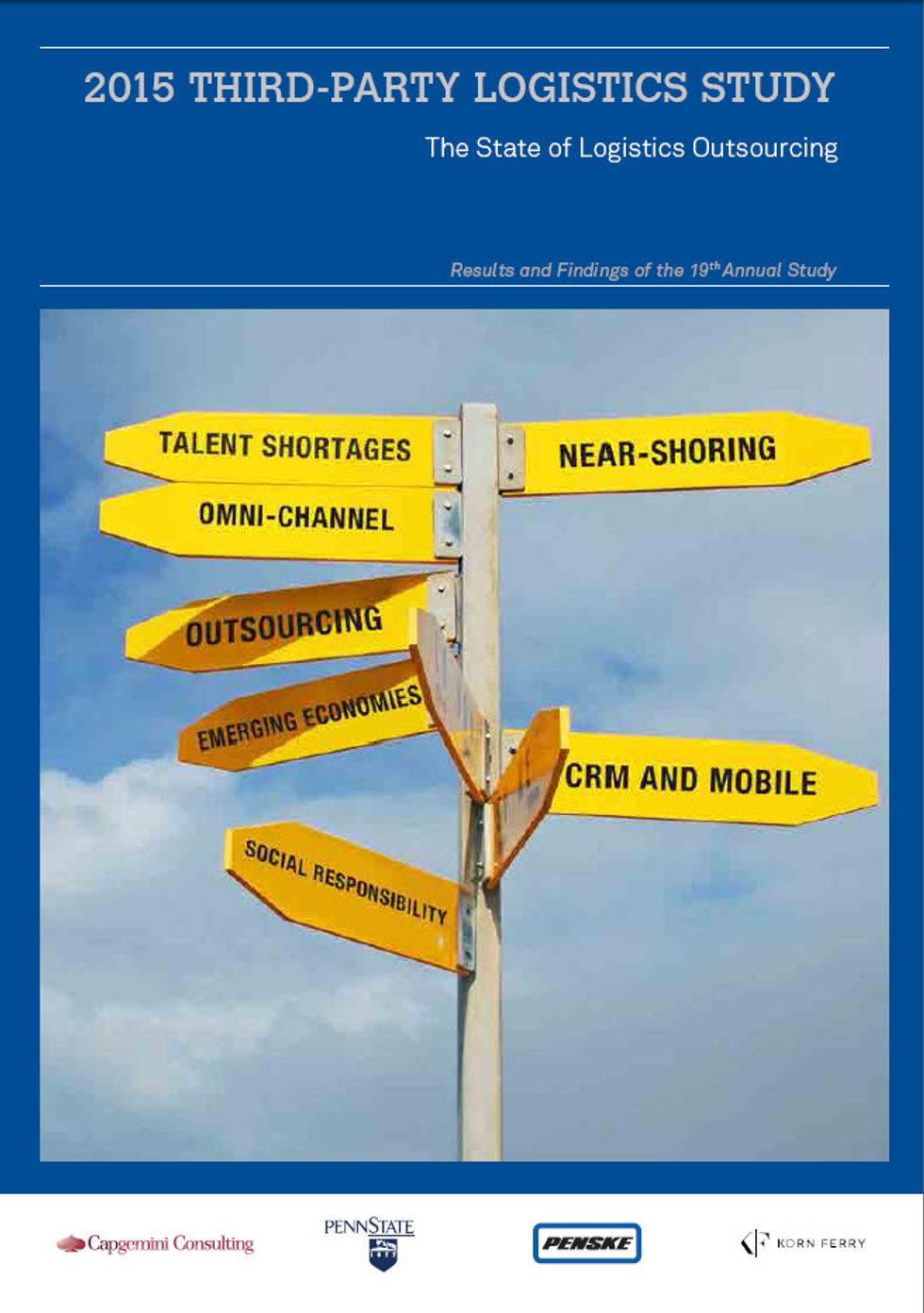 Third-party logistics providers and the shippers doing business with them are continuing to collaborate and strengthen their relationships. That collaboration is contributing to the positive results they are experiencing from their partnerships, and a majority of shippers—92 percent—reported that their relationships with 3PLs generally have been successful. Among 3PLs, that number increased to 98 percent.
The findings are part of the 19th Annual Third Party Logistics Study: The State of Logistics Outsourcing.
The study, which is produced by John Langley, a clinical professor of supply chain management and the director of development for the Center for Supply Chain Research at Penn State University, along with Capgemini Consulting, Penske and Korn Ferry, found that among shipper/3PL relationships, the most frequently outsourced activities tend to be those that are more transactional, operational and repetitive, such as domestic and international transportation, warehousing, customs brokerage and freight forwarding.
This year's Annual 3PL Study reports that 67 percent of the shippers surveyed are increasing their use of outsourced logistics services, but there is evidence that shippers will choose not to outsource operations where they feel they can serve their customers better.
Research for the study found that 3PL service providers are delivering measurable benefits, with cost savings being among the top benefits shippers report. Shippers participating in the study reported an average logistics cost reduction of 9 percent, an average inventory cost reduction of 5 percent and an average fixed logistics cost reduction of 15 percent.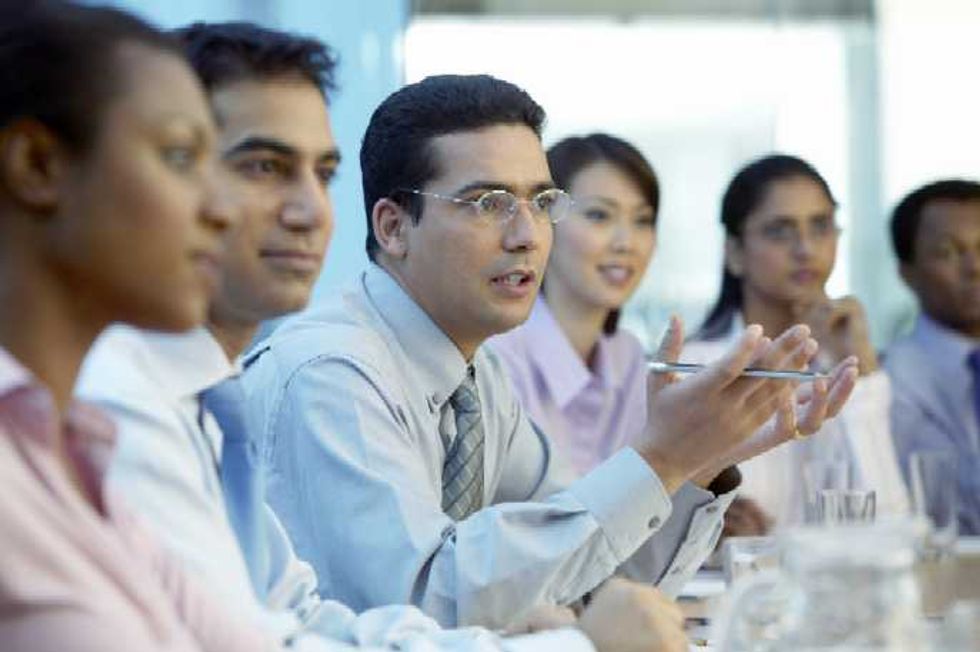 In addition, 73 percent of shippers and 77 percent of 3PLs said they have received open, transparent and effective communication from their partners. Shippers said they are also experiencing improvements in their order fill rate and order accuracy, resulting in greater customer service for all of those involved.
That improved customer service is becoming even more important in today's business environment where end customers are demanding greater shipping options and requiring a near-perfect experience from the companies they do business with.
Improved technology means shoppers are no longer constrained by a store's hours, and they have come to expect an always-on, always-open shopping opportunity. They also want their orders to be filled quickly and to have visibility into a shipment. As a result, retailers are investing in new technology, redesigning their supply chain and testing new fulfillment options, the study reported.
While creating convenience for the end consumer is important, the number of order channels multiplied by the number of delivery options creates a complex operating environment for shippers and logistics providers.
For many companies, their existing infrastructure simply cannot support a true omni-channel network, and they have to determine how much of their current infrastructure they are willing to take apart to build new delivery channels.
Nearly one-third of those participating in the study said they are not prepared to handle omni-channel retailing and only 2 percent of respondents rated themselves as high performing in the omni-channel space, demonstrating that the market segment is still maturing.
Technology is also allowing businesses to streamline global workflows and processes, provide executive-level visibility to commercial leaders, identify inefficiencies and bottlenecks in commercial operations and provide real-time information into operational performance.
More and more shippers are expecting a certain level of technological expertise from their business partners, and in this year's study, 40 percent of shippers indicated that their bid processes place emphasis on 3PLs utilizing capable customer relationship management technologies.
One benefit of the greater visibility technology provides is improved risk management throughout the supply chain. The whole concept of risk management within the supply chain is garnering the attention of top executives as companies increasingly focus on providing a perfect customer experience.
Those participating in the survey said 3PLs are placing greater emphasis on the risk management services they provide clients and this appears to be a prime area for collaboration between 3PLs and their customers.
A move to near shoring and the positioning of manufacturing facilities closer to the point of consumption is helping companies minimize the risk of disruptions. Manufacturing hubs are shifting and more businesses moving to Mexico from Asia, driving significant growth within the manufacturing industry in Mexico.
Within the Third Party Logistics Study, 40 percent of respondents said they have already moved some of their operations to Mexico, citing reduced freight transport time and closer proximity to sources as the most important factors driving the change.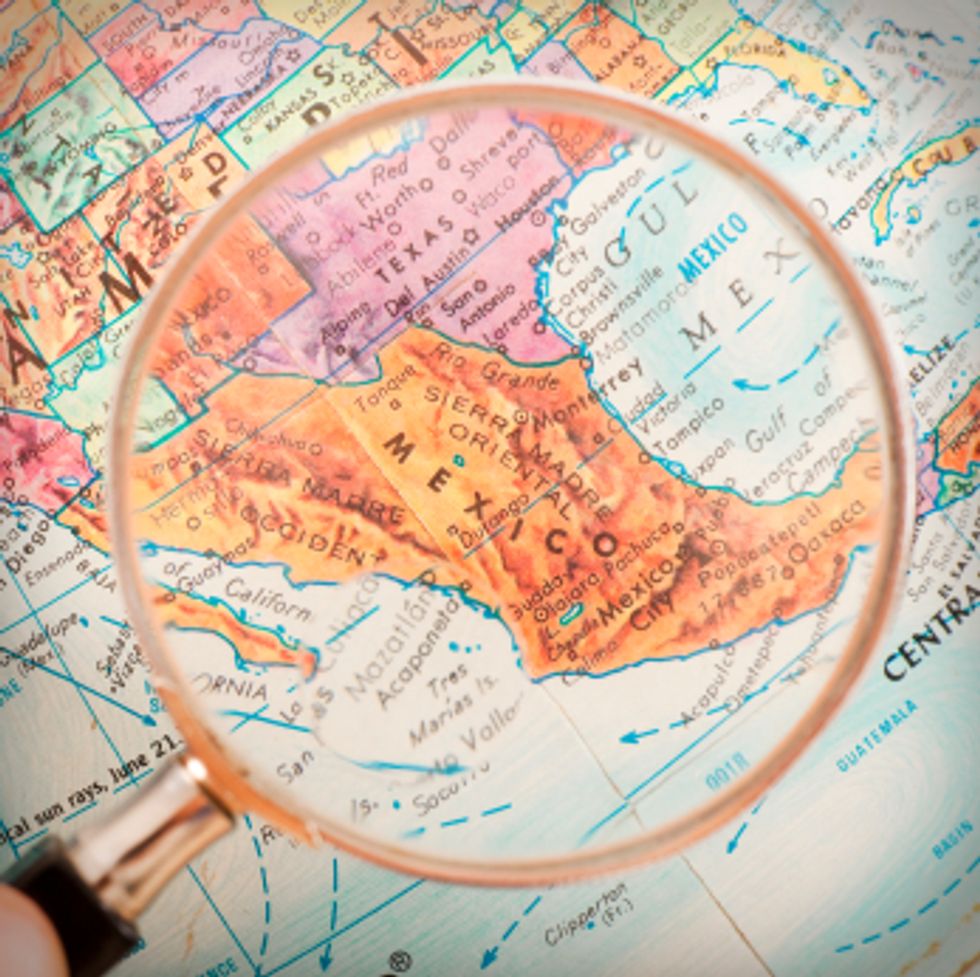 About 80 percent of Mexican exports ship to the United States, and respondents in the U.S. and China are the largest percentage of those that are moving operations to Mexico.
For Mexico's business to be successful and remain cost competitive, the effective movement of goods is crucial. The rise in manufacturing within Mexico is creating opportunities the freight movement and for ancillary services 3PLs provide, the study found.
Among those offering logistics services in Mexico, 68 percent of study respondents said they are currently buying or providing domestic transportation, international transportation and warehousing. Twelve percent said they plan to invest in those areas in the next 12 to 18 months.
Mexico's logistics industry does face certain challenges, including a lack of quality infrastructure and certain regulatory aspects. What's more, despite the increased use of technology globally, there is little use of information technologies by small and medium-sized companies in Mexico, and most companies see technology as an expense rather than an investment.
Respondents reported that technologies, such as warehouse management equipment and software and asset and vehicle tracking solutions, need to be increasingly adopted to ensure cost effectiveness. They also noted that this could create advantages for 3PLs that already have expertise in these areas.
Other challenges respondents noted related to the workforce within the supply chain. Nearly 50 percent of those participating in the study said they are already having difficulty in finding or attracting talent, and managing the workforce will be particularly important for the 3PL industry in the future as it is expected to face a shortage of talent.
The average hiring growth rate within the supply chain industry is expected to be higher than the average growth rate across other occupations, with estimates showing that 60 million people will exit the industry by 2015 with only 40 million people to fill the gap.
Compounding potential difficulties in hiring is that existing positions within the industry are changing rapidly. By 2015, three out of four jobs within the industry are expected to change.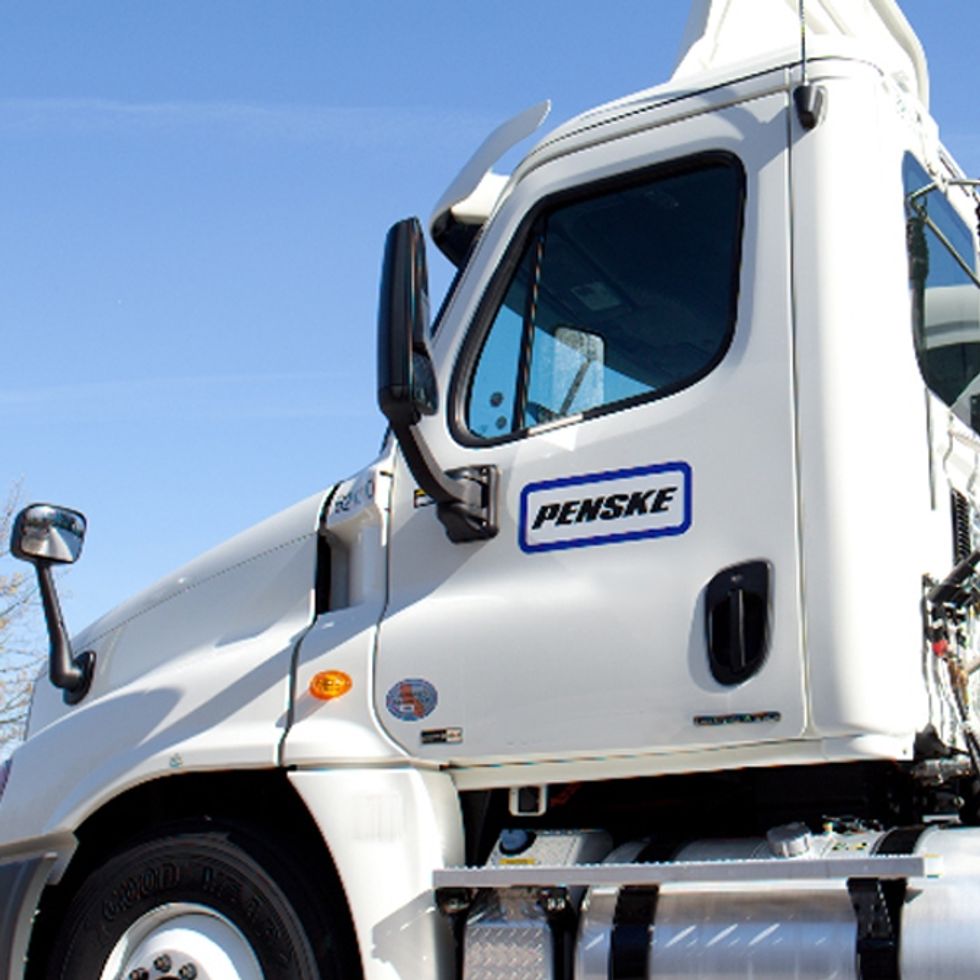 Moreover, the truck driver shortage is intensifying, and the impact the shortage will have on the supply chain is significant. New supply chain models and mobile devices may be making just-in-time ordering and fulfillment all the more possible, but the final delivery of goods relies on professional drivers, making them one of the most critical links within the supply chain.
If freight demand grows as it is projected to, the driver shortage could balloon to nearly 240,000 drivers by 2022. Bob Costello, chief economist for the American Trucking Associations, has said that the trucking industry needs to add nearly 100,000 drivers annually over the next decade to keep pace with freight.
The effect the truck driver shortage will have on the supply chain is significant. Already manufacturers, distributors and other intermediaries operating private truck fleets are outsourcing their trucking to 3PL providers as a solution. This may be a short-term solution, but to truly address their concerns, companies may begin making upstream adjustments, such as shifting distribution patterns, relying on intermodal transportation and shipping larger quantities at one time.
Trucking and logistics companies are doing everything they can to attract and retain truck drivers, including offering higher wages, signing bonuses, concierge-type services, benefits, perks and better routing to get truckers more at-home time.
However, this all contributes to a higher cost of doing business. In the future, shippers and 3PLs will likely need to consider the effect a driver shortage will have on their fulfillment capabilities and may start to have preferred shippers in times of tight capacity.
By "Move Ahead" Staff