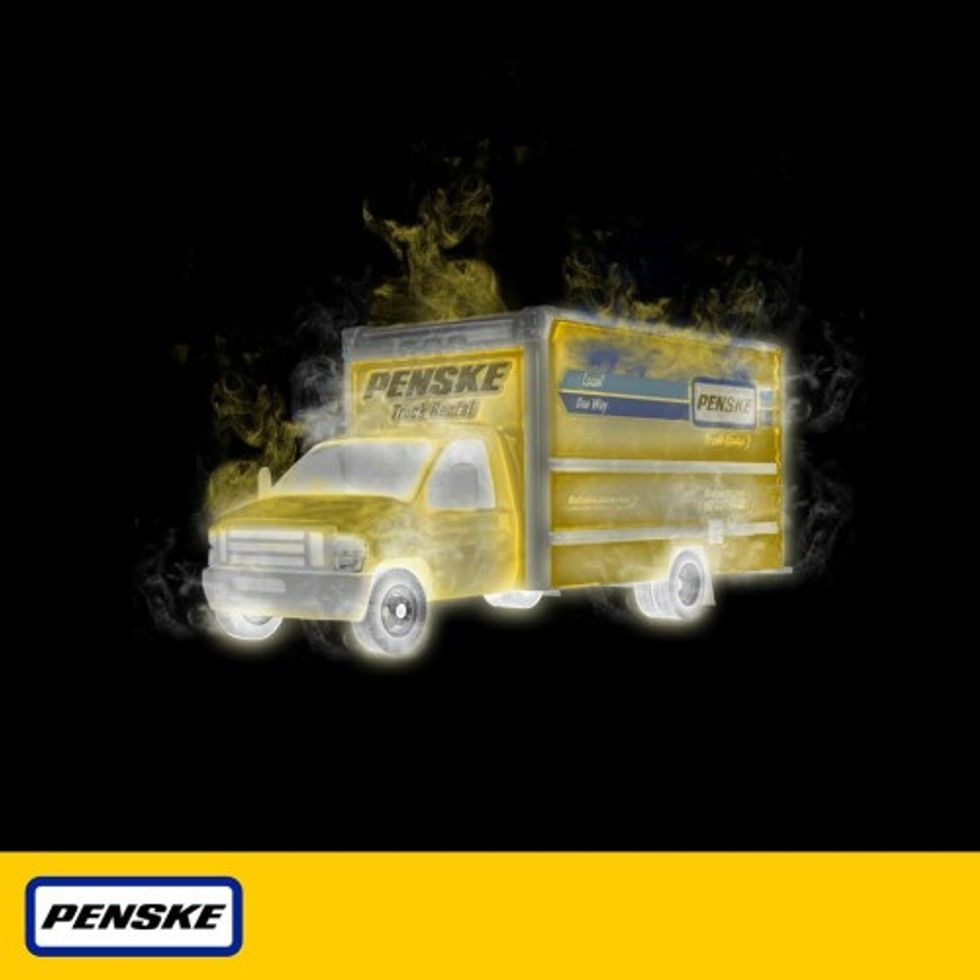 As Halloween approaches, many people enjoy having a good scare. But when you are planning a move, the last thing you want is to hear something going bump in the night – or in your rental truck. Here are a few things you don't want to say while making a move on Halloween, and some suggestions to avoid a frightening trip.
Why is my engine having issues? Oops –I put gas in my diesel truck.
Penske's larger rental vehicles are equipped with diesel engines. Diesel is more efficient in the larger vehicles. Putting unleaded fuel into a diesel engine will put a quick halt to your move. Be aware at the fuel pump and save yourself a headache out on the road by filling your Penske rental truck with diesel when it specifies to do so.
I'll definitely be fine to drive under that bridge…
It goes without saying that a rental truck is much larger – and higher -- than the cars most renters are used to driving. Once you're out on the road, though, it's easy to forget you are driving a tall truck. The clearance height is clearly posted on both the outside and inside of all Penske trucks. Be aware when you go under a bridge or navigate a drive-through.
I can easily lift those boxes by myself…
As much as you may want to rush through the packing phase of your move, it's a good idea to slow down and get some help. Whether you are enlisting the help of friends and family or hiring professional help from Simple Moving Labor, making sure your valuables are stored properly in your truck will make the whole move go more smoothly.
I have to reverse down my driveway with my car carrier attached. That should be pretty easy.
While towing a vehicle is a great option to get your personal vehicle to your new home, renters should be aware that it makes backing up difficult. The best way to avoid getting into a difficult situation is to simply avoid backing up while your towing equipment is attached.
I have pretty good car insurance; they'll certainly cover my rental truck.
Automobile insurance varies greatly from policy to policy. Many renters find that while their personal insurance may cover them for rental cars, they're not insured when driving a rental truck. The best thing to do when preparing for a move is to simply call your provider and ask them specifically about rental truck coverage. If you aren't covered, you can then explore Penske's coverage options.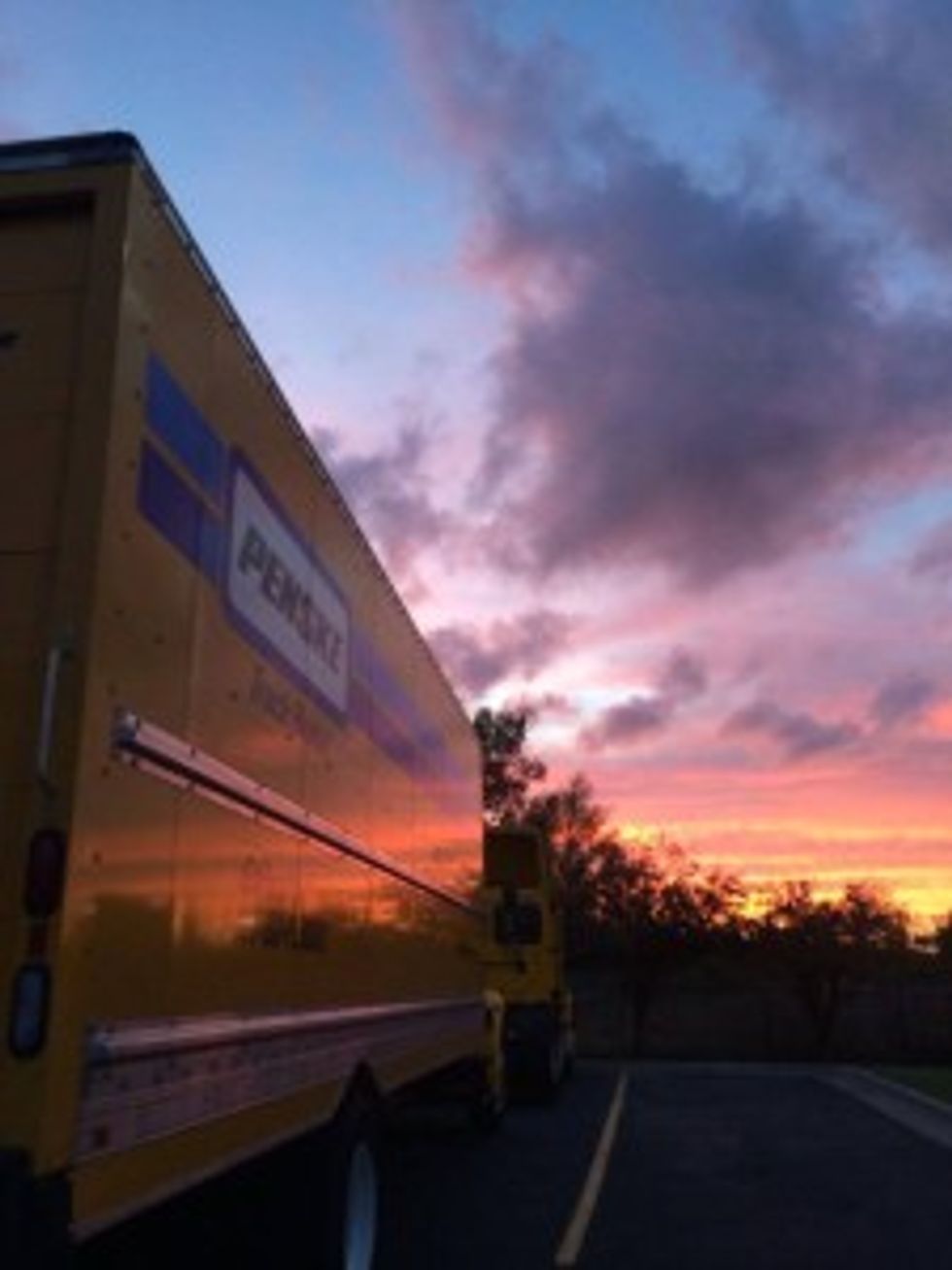 I can rent a truck anytime. I'll do everything else and then book my vehicle last.
The process of renting a Penske truck is easy, and some customers may opt to hold off on doing so until they iron out other moving details. In actuality, it's much better to rent your truck as soon as possible. Even if you aren't positive on your move date, you can always adjust your pick-up date with Penske for free, and you'll keep the price at which you reserved.
I was going to tow my sedan, but I just decided I'll tow my SUV instead.
It's very important to discuss the exact vehicle you will be towing with your Penske rental representative. Unfortunately, not all vehicles are towable due to their size and weight. While it can be disappointing if your vehicle can't be towed, it's important to remember that it is a safety issue for both the renter and everyone else on the road. The best option is to explore a shipping service for your vehicle or enlist the help of a friend or family member.
I just want to get there! Pedal to the metal!
A move can be stressful, and it's easy to become anxious and excited about finishing the trip. If possible, plan plenty of time to make your journey, so you don't have to rush. Rental trucks are large vehicles, but they still are beholden to the same traffic laws as your personal vehicle. Drive safely and responsibly and enjoy the ride.
I need help but can't speak on the phone -- guess I'm out of luck.
If you're in the middle of a move and have a question about your rental truck, you want answers right away. Sometimes, making a phone call might not be an option. If you have a smartphone, Penske support is available on social media during normal business hours to address your concerns. Find Penske Truck Rental on Facebook or @PenskeCares on Twitter.
I am dreading packing my heaviest belongings, so I'll save those for last.
Packing big, heavy items isn't the most fun part of any move, but it's important to think about where they will be placed inside your truck. Generally, it's a good idea to keep your heaviest and bulkiest items near the front of the truck, with the rest of your belongings securing them in place. This will prevent those bigger items from shifting and sliding while you're driving and potentially damaging your things.
By Tony Kozuch