As a transportation and logistics industry leader, Penske and its vehicles cover vast distances in pursuit of their destinations. Remarkably, some of our people do, too. This year, supported by their colleagues and families, three associates from three unique corners of the world reached new destinations by becoming U.S. citizens.
Karima Kamara, Management Trainee, New Castle, Delaware – Penske Truck Leasing, spent her formative years in Vacamonte, Panama. When she first came to the United States with her father, a Sierra Leone native, she was able to lean on two communities at once – her father's African friends and the fellow Latinas in her English classes – as she adjusted to the different pace of living.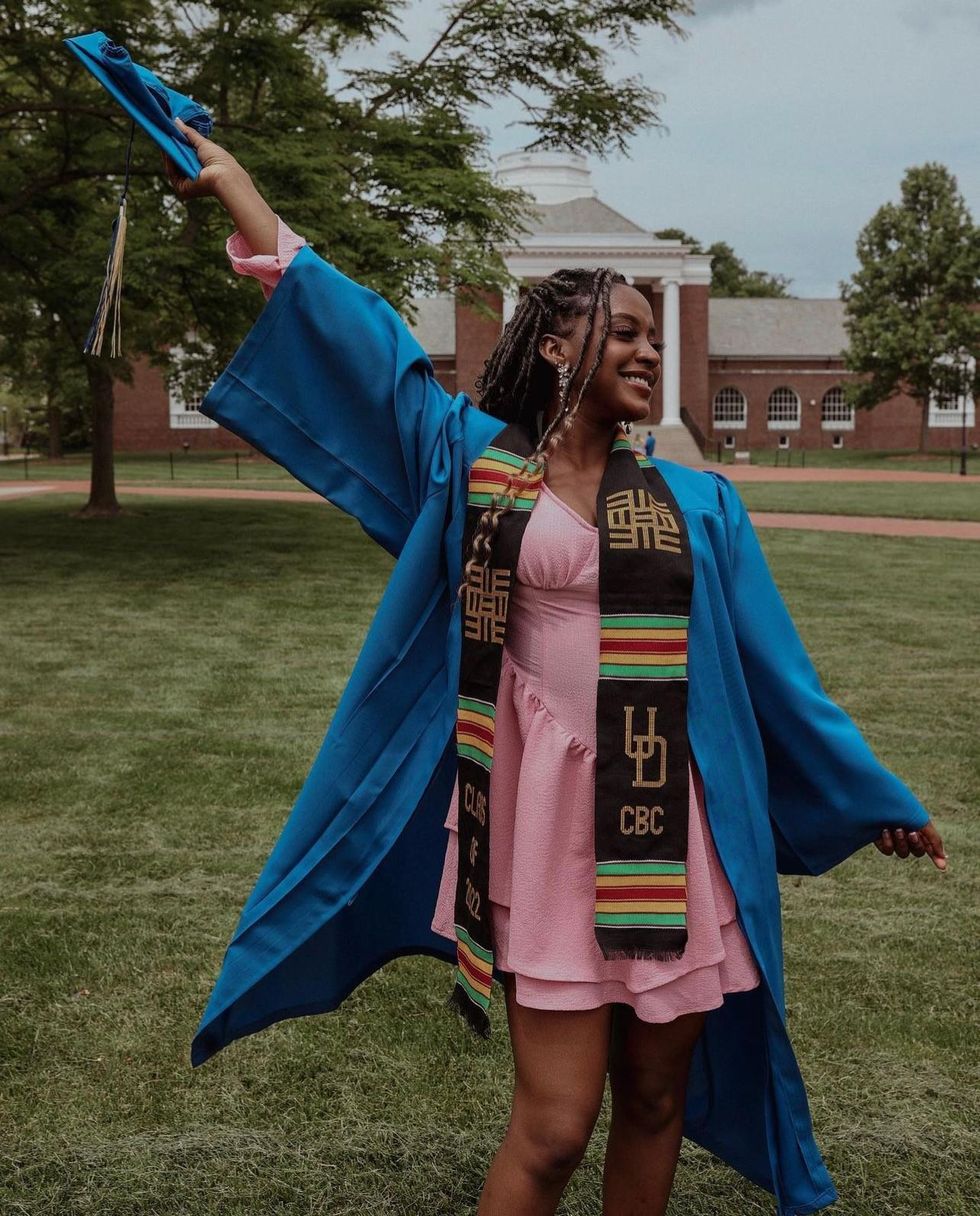 While furthering her education at the University of Delaware, Kamara discovered that her interests in analytics and engineering paired perfectly with her desire to help others overcome their own adversities. In December of her final school year, she joined Penske as a senior rental representative. One month later, in January 2022, she passed her citizenship test. That May, she graduated with her bachelor's degree in operations management and started a new role as a management trainee. She sees the way Penske invests in its associates and is excited for the growth opportunities ahead.
Kamara is uniquely attuned to how diversity affects our professional performance.
"I am passionate about managing all types of people and helping them succeed," she said. "I like to learn from the unique ways each person's mind works and leverage those differences to improve process flows and make things more efficient for everyone, including the company," Kamara said.
Kamara's grateful to her Penske team for making a game of asking one another questions from her citizenship study guide while on the job. The same team organized a surprise party for her the day after she passed her test and became a U.S. citizen.
"I was not expecting it at all," she said. "Somehow, I was so focused on work that day that they were able to put the decorations up without me noticing. I am so happy and blessed that they thought about me and recognized me like that," Kamara said.
Michael Brown, Technician II, Atlanta, Georgia – Penske Truck Leasing, emigrated from Jamaica to the United States in 2002. Life wasn't easy for him during that time. His view of the 2000s is shadowed by many personal struggles. But at the end of those dark times were two shining moments of pride and joy: his marriage to his wife, which granted him a green card after which he "never looked back," and his career at Penske.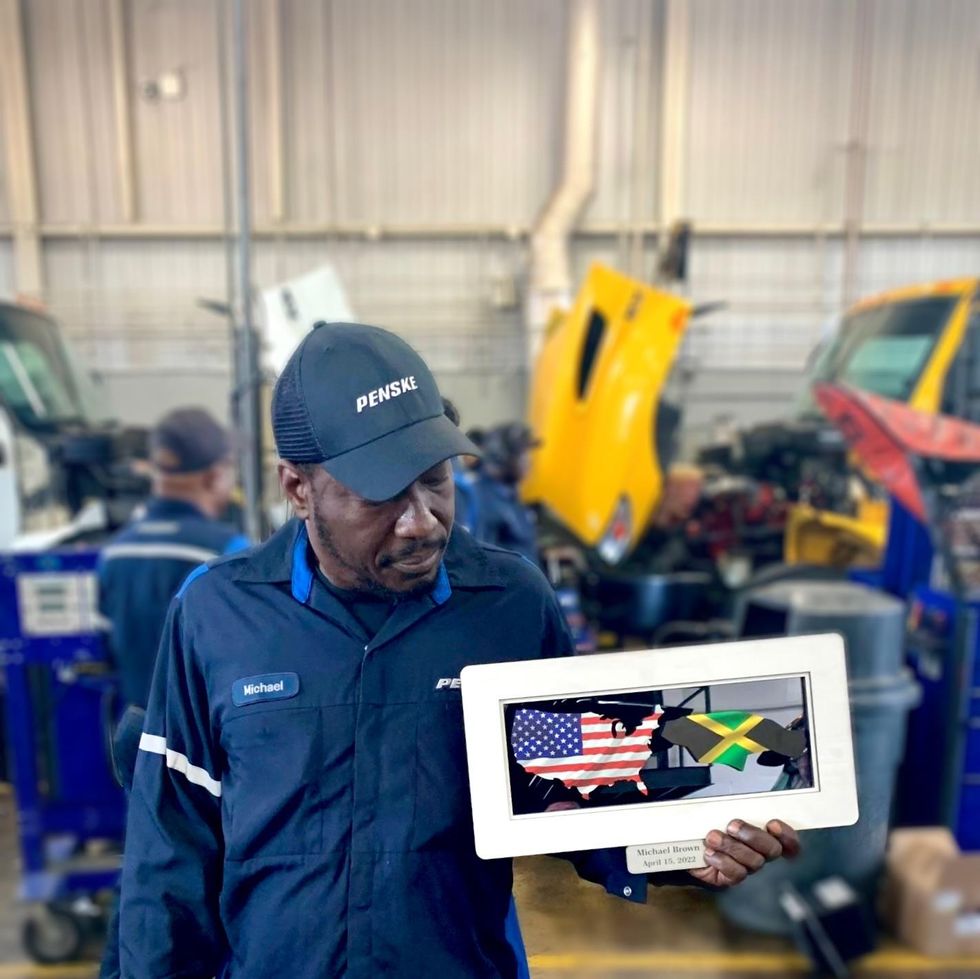 "The greatest part of all of my struggle – the greatest part – is working for Penske," Brown said. "I just love this job, the people, my team. My momma would say I found me a home here. And she's right, this is my second home," Brown said.
His father was a diesel mechanic, and the pair spent Brown's youth driving around the island, working on trucks together nearly any day he wasn't in school. "I worked a lot of places before coming to Penske," Brown said, "and Penske is just the best."
He'll never forget when, on his second anniversary with Penske, his supervisor asked him how long he was planning on spending with the company. Brown's response was, "as long as I've got life in my body."
Years later, it was that very same supervisor, now his district manager, who presented Brown a plaque and heartfelt words of encouragement to commemorate his becoming a U.S. citizen.
Part of Brown's personal American dream includes aspirations of growing his career with Penske. "I am so overjoyed to be an American citizen now. I want to make use of every opportunity I get here. One day, I would love to become a supervisor," Brown said.
Aurelie Doucette, General Manager, Duluth, Georgia – Penske Logistics, originally from France, acknowledges that she did not face the adversity many other immigrants face. Throughout the majority of her logistics career – which began in 2001 with Transfreight, a company acquired by Penske Logistics in 2015 – she was happy to use her U.S. work visa and French passport to, "work, travel and have the best of both worlds."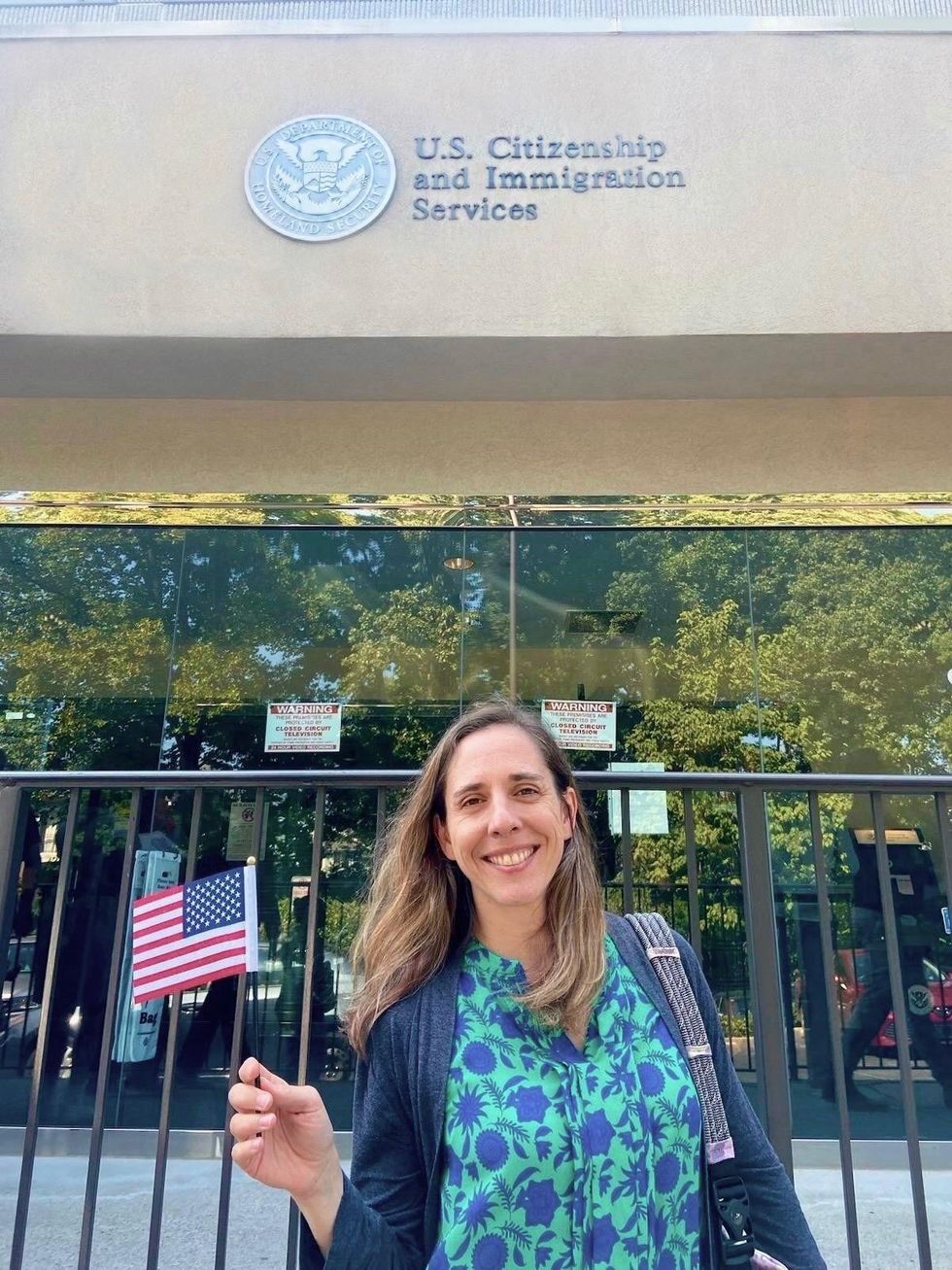 However, as a mother of two teenage daughters, Doucette recently felt compelled to become a U.S. citizen in order to participate in elections.
"It's important to me to show my daughters that I can use my voice. When they're old enough, I don't want them to take their right to vote for granted," she said.
Since she started her journey to citizenship in the summer, Doucette wasn't sure she'd be able to participate in November's midterm elections. However, the process moved at lightning speed – right down to her perfect exam score – thanks in part to her supportive daughters who encouraged her to study until the morning of the test.
To Doucette's surprise, she was asked to take the oath that very afternoon.
"We were 90 people in that room all together, all from different places with different stories," she recounted. "We stood and read the oath together – some with translators. You could hear the relief from some people. It was a humbling and moving experience."
She went straight from the ceremony to register to vote.
Doucette's empathy for the unique stories of those around her is evident in the workplace, too. A tactful and passionate leader, one of the most rewarding parts of her role is helping her team members achieve recognition and success – even when that success means outgrowing the team. Doucette says she approaches each transition with "joy for them and excitement for the opportunity to bring someone new to the Penske family."
Penske is always looking for talented individuals of all backgrounds to join our team. Visit Penske.jobs to explore our current career openings and apply.
By Sarah Althen